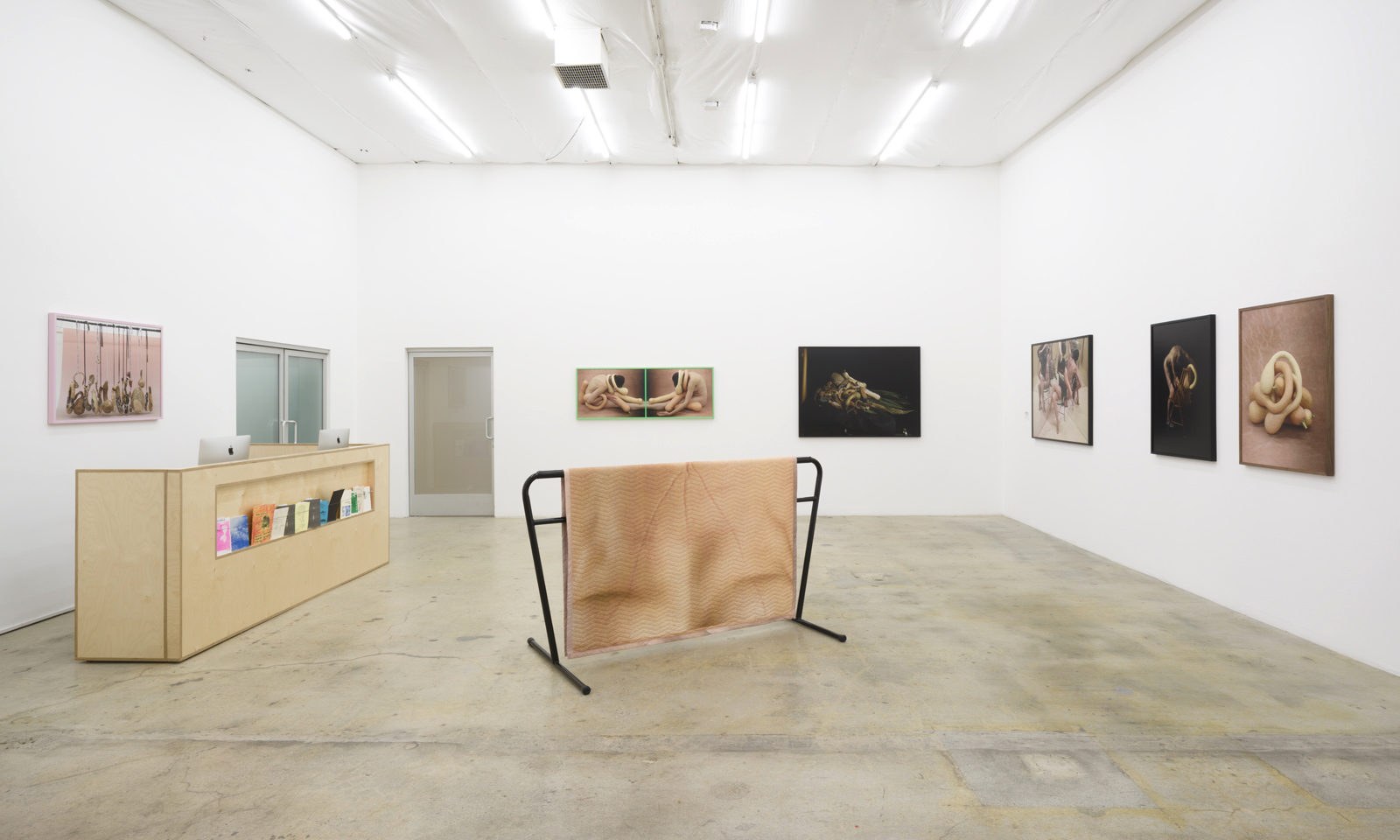 Heather Rasmussen: animal, vegetable, mineral | Run with the Wolves
918 Ruberta Ave Glendale, California 91201
Sep 04, 4 PM - 7 PM — ends Oct 16, 2021
Heather Rasmussen: animal, vegetable, mineral
(pictured)

In her second solo show at The Pit, Heather Rasmussen continues her photographic explorations of the body, in carefully composed images that draw on art historical and autobiographical references. Animal, vegetable, mineral will feature several new photographs as well as a photo-based sculpture composed of a ballet barre and a facsimile of a quilted packing blanket bearing an image of Rasmussen's torso.

----------------

Run with the Wolves

Run with the Wolves explores the fascination that animals hold for many contemporary artists. A historical motif that can be traced back to the earliest artworks of humans, animals still manage to mystify and inspire artists from every generation. The exhibition doesn't put forth a specific philosophical lens regarding animals, rather it shows many diverse practices that engage with animals and themes of nature as the central focus of an artist's work.