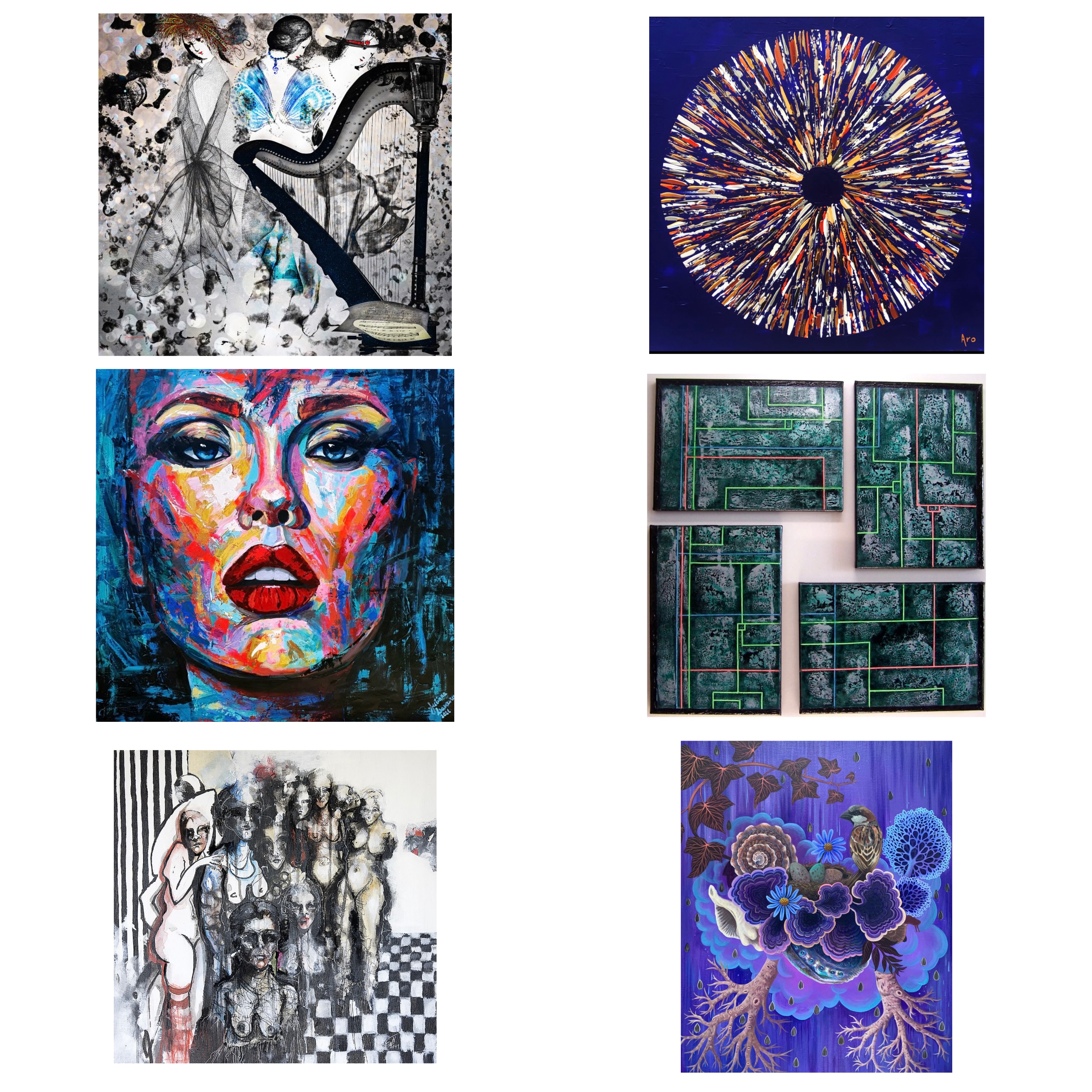 6th Salon of Painting
366 W 7th St, San Pedro, CA 90731
Sep 04, 11 PM - 4 PM — ends Sep 30, 2021
Menduina Schneider Art Gallery
Los Angeles - California - US
.
Presents
"6th Salon of Painting"
September 2021
Virtual Opening: September, Saturday 4th, 11 AM PST
IG: Live Instagram @menduinaschneiderartgallery
.
Participating Artists
47 artists from 23 countries
from
.
Argentina, Australia, Brazil, Bolivia, Canada, Colombia, Cuba, Ecuador, France, Germany, Honduras, Indonesia, Italy,
Mexico, Paraguay, Puerto Rico, Qatar, Spain, Taiwan, The Netherlands, UK, USA, Uruguay
.
Aranha, Carlos.
Arellano, Laura.
Aro.
Burana, Marina.
Cadenazzi, Pato.
Caruncho, Andy.
Caughlin, Megan.
Checa, Vanessa.
Coelho, Helena Beatriz.
Conde, Maripi.
Copstein Courtes, Stella.
Di Giovanna, Josephine.
Echauri, Malola.
Fernández Morejón, Raúl.
Fett, Dirce.
Fischer, Edda B..
Gaudenzi, Lu.
Giacomoni, Denise.
Guerchon, Isaac S..
Julianno, Milena.
Kesselring, Renata.
Kodama, Teresa.
Lafuente, Begoña.
Larrauri Torroella , Ramón.
Lavoura, Juliana.
Lee, Kathryn.
Mahler Abdoun, Maria.
Martins Basso, Adriana.
Mattos, Biba.
Ms. Miko.
Nogueira, Bia.
Parra, Martha.
Petit-Helle, Olivier.
Quiroz, Laura.
Ramanadham, Udayshankar.
Sanzi, Amanda.
Sapucahy, Lucía.
Scotti, Giancarlo.
Silva Ibañez, Patricia.
Sinnett, Doriana.
Siswoyo, Arik.
Srb, Bruna.
Tawil, Charles.
Toniato Borges, Mônica.
Torres León, Mara.
Williamson, Susie.
Wright, Ashley.
.
Guess Cultural Manager: Arte Global Malvicino Palermo
Alejandra Malvicino
.
Menduina Schneider Art Gallery
366 West 7th Street, San Pedro, 90731 City of Los Angeles, California, US
www.msartgallery.com
menduinaschneider@gmail.com