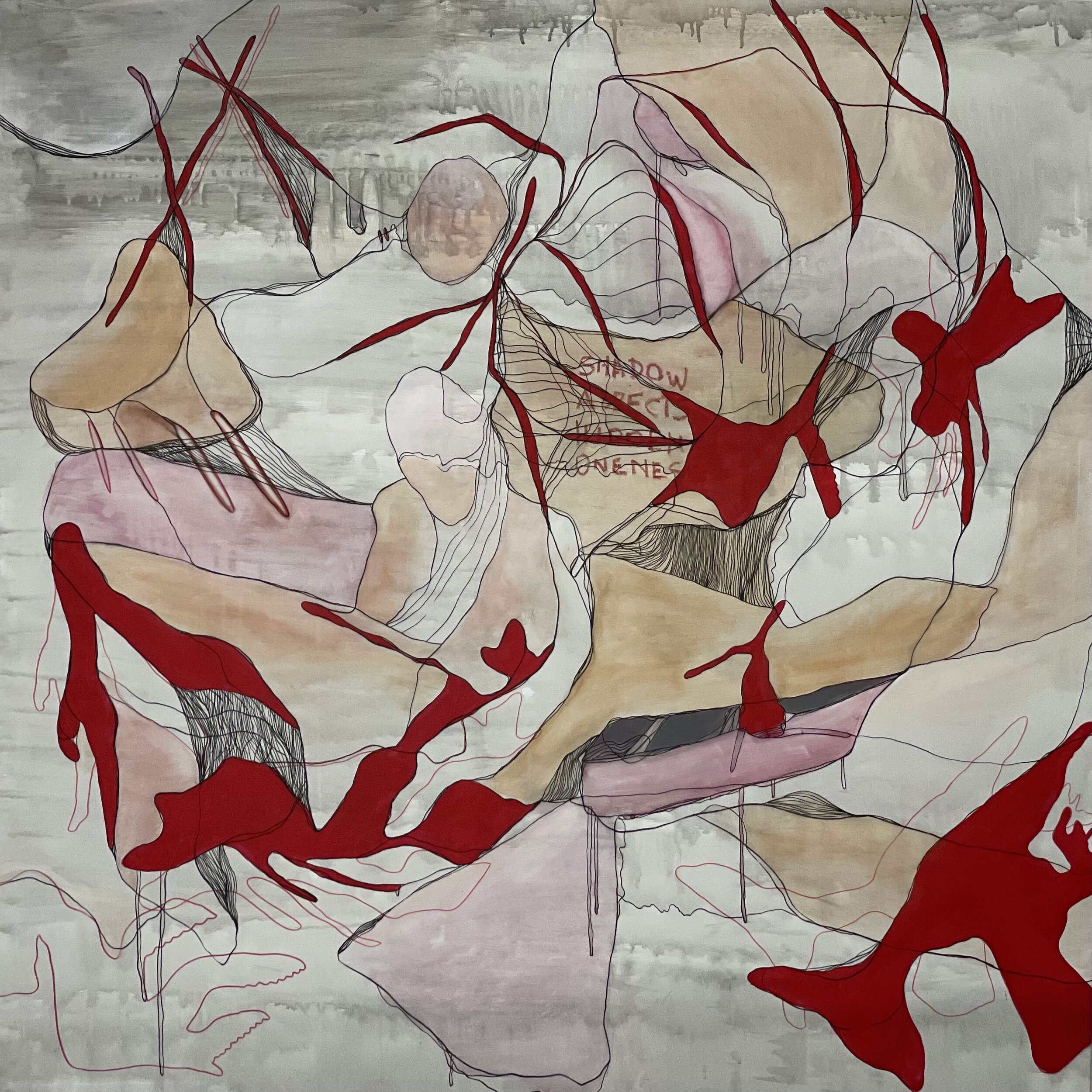 Amanda Maciel Antunes: Ithaca
👀
1989 Blake Ave Los Angeles, CA 90039
Sep 10, 6 PM - 10 PM — ends Oct 23, 2021
September 10 – October 23
Opening Reception Friday, Sept 10, 6-10PM
Location: Tin Flats 1989 Blake Ave, Los Angeles, CA 90039
Luna Anaïs Gallery is pleased to present Ithaca, an exhibition of new work by the Los Angeles-based artist Amanda Maciel Antunes opening September 10th, 2021. The exhibition continues through October 23rd at Tin Flats in the Frogtown neighborhood and marks the artist's first solo exhibition in Los Angeles, California.
Across her multimedia practice, Amanda Maciel Antunes takes literature and mythology as the basis for an exploration of identity, ancestry, and migration. Working across disciplines including painting, sculpture, performance, and costuming, Antunes reinvents found materials and rejuvenates crafting traditions from her home country of Brazil, creating works inscribed with cultural inheritance at the same time that they are born out of the artist's self-made rituals. Situated between the artist's personal history and the universal language of folklore, Antunes' works reconcile lived experience with the reveries and lessons of the epic.
Antunes' new body of work is inspired by recent interpretations of Homer's Odyssey, including Emily Wilson's 2018 translation of the epic poem and C.P. Cavafy's poem "Ithaka."
Antunes responds to these texts with a poem of her own, asserting her own place in the continued life of the ancient narrative. Named after the island that serves as the lodestar and final destination of Odysseus' arduous journey, Antunes' Ithaca contemplates the Utopian ideal of the homeland, re-imagining the island as a matriarchal space.
The paintings and sculptures in Ithaca are united by the dialectical themes of rootedness and placelessness. The ink and acrylic paintings that appear throughout the exhibition hover between abstraction and figuration, composed of organic, gestural shapes filled in with ethereal washes of ink. These interwoven forms alternately suggest bodies and landscapes, guiding the viewer while evading singular interpretation. The works are inspired by the goddesses whose clues lead Odysseus' way, spirits whose protection is embedded into their surroundings. Several of the works are overlaid with faux leather, cut in fluid geometric forms to allow only fragmentary views of the compositions below. The works conjure the fog of memory, offering glimpses of a world that the viewer must make imaginative leaps to complete. Meanwhile, a monumental sculpture creates the figure of a woman from found and foraged materials, including cotton harvested by the artist. The first stanza of Antunes' poem appears across the figure's torso, stitched from a single thread. This work was borne out of the artist's daily hiking ritual through quarantine: each day, at the summit of Mount Wilson, she would sew one additional line of text. In this way, the work creates a performance from the artist's physical trajectory, responding to her movements while drawing from the materials of her surroundings. Taken altogether, Antunes' exhibition speaks to the beauty and profundity of women's journeys, mining from her own odyssey to forge new space in an epic tradition.
Amanda Maciel Antunes' work has been included in exhibitions at Soft Architectures at Irvine Fine Arts Center, CA (2021); Soma/Contact, Highways Performance Space & Gallery, Santa Monica, CA (2020); Irrational Exhibits, Track 16 Gallery, Los Angeles CA (2019); Between What We See And What We Say, Blue Roof Studios, Los Angeles CA (2019); Before Language II, Shoebox Projects, Los Angeles CA (2019); Before Language I, Kaktus Gallery, Akureyri, Iceland (2018); How They Ran, Over The Influence Gallery, Los Angeles CA (2018). Notable sites of durational performances have included a former WWII military shelter in East LA; The Sæborg, a historic theatre in a northern fjord, Iceland; The Crowley Theatre in Marfa, TX; an abandoned room at Barclay Hotel, Los Angeles; the courtyard at historic Union Station, Los Angeles; a Dessana Tribe territory in Rio Negro, Brazil; a former dairy farm's cottage in the high desert of California; and most recently at Mount Wilson trail, in the Los Angeles National Forest.
Wed/Thu/Fri - appointment only
Sat/Sun - open 1pm - 8pm
(closed Mon/Tue)
e-mail:
director@lunaanais.com
+1 323 474 9319
Exhibition location at Tin Flats: 1989 Blake Ave, Los Angeles, CA 90039
Public health notice:
The safety of our staff and our visitors remains our top priority. All visitors will be required to adhere to latest CDC guidelines.