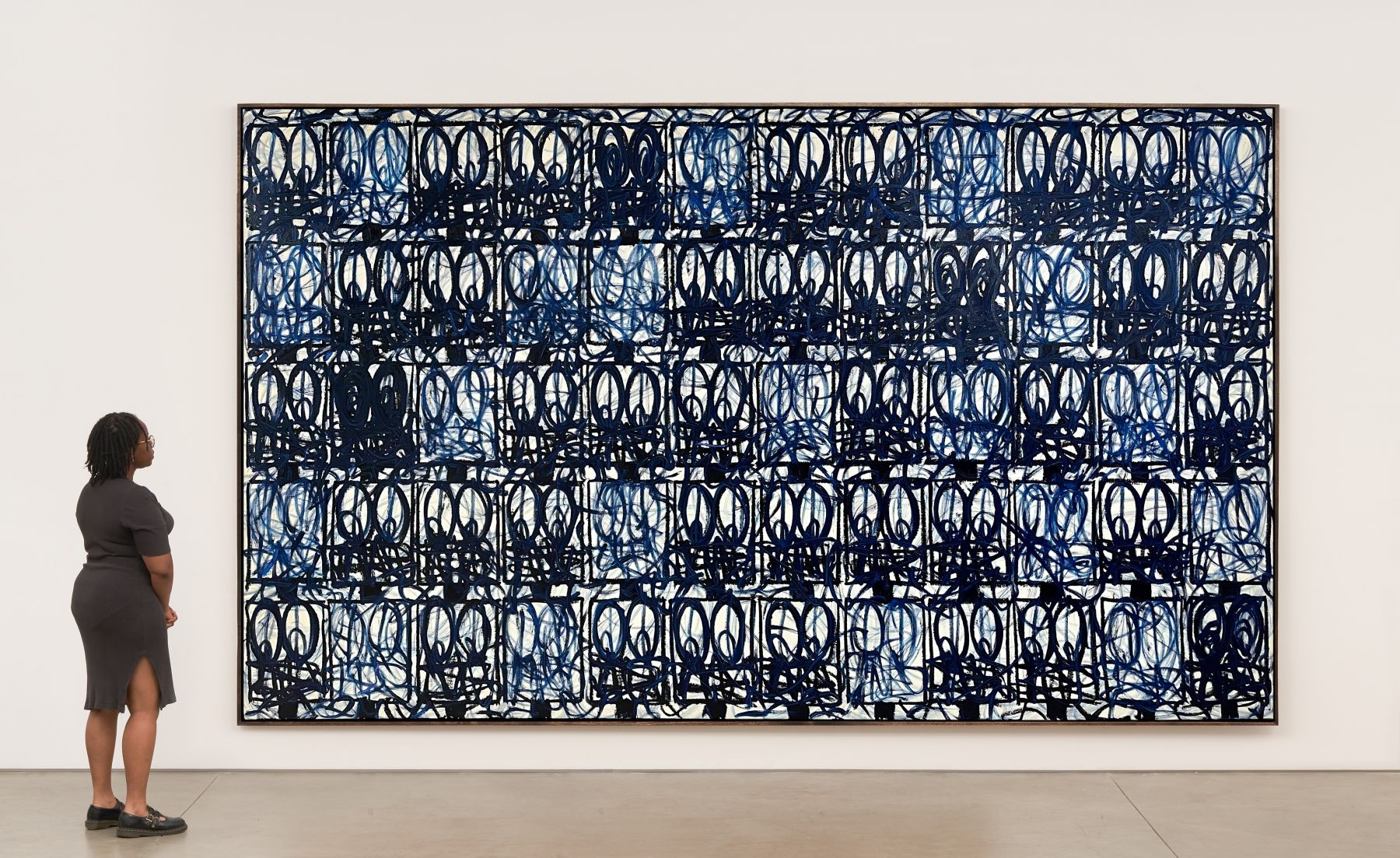 Rashid Johnson: Black and Blue
5130 W. Edgewood Pl. Los Angeles, CA 90019
Sep 18, 6 PM - 8 PM — ends Oct 30, 2021
Rashid Johnson: Black and Blue features new bodies of work, including paintings, bronze sculptures, works on paper, and a 35mm film.

Across the various environments that make up 'Black and Blue,' Johnson establishes a continuum in which visceral, unmediated, or ungovernable expressions and aesthetic proposals co-exist with recognizable artifacts and honed visual and verbal languages.

Johnson's 'Bruise Paintings' use oil paint in a range of blue hues to conjure feelings of aftermath, reckoning, and healing. New engagements in bronze sculpture resembling totems of head-like forms function as planters that assert their own organic, ever-changing formalism; their surfaces are covered with frenetic, palpably emotional mark-making that brings them into further relation with two-dimensional disciplines like drawing and painting. A new 35mm film, installed alongside a group of works on paper, depicts the contrast between the existential and the mundane as the protagonist—played by Johnson himself—navigates his daily routine.

The works on view in the exhibition result in a rich and provocative portrait of a moment in time—one that also serves as a self-portrait, a commentary, and an invitation: as has been the case since the beginning of his career, even Johnson's most pointed examples of self-examination are open, generous documents that brim with possibility and metaphor.