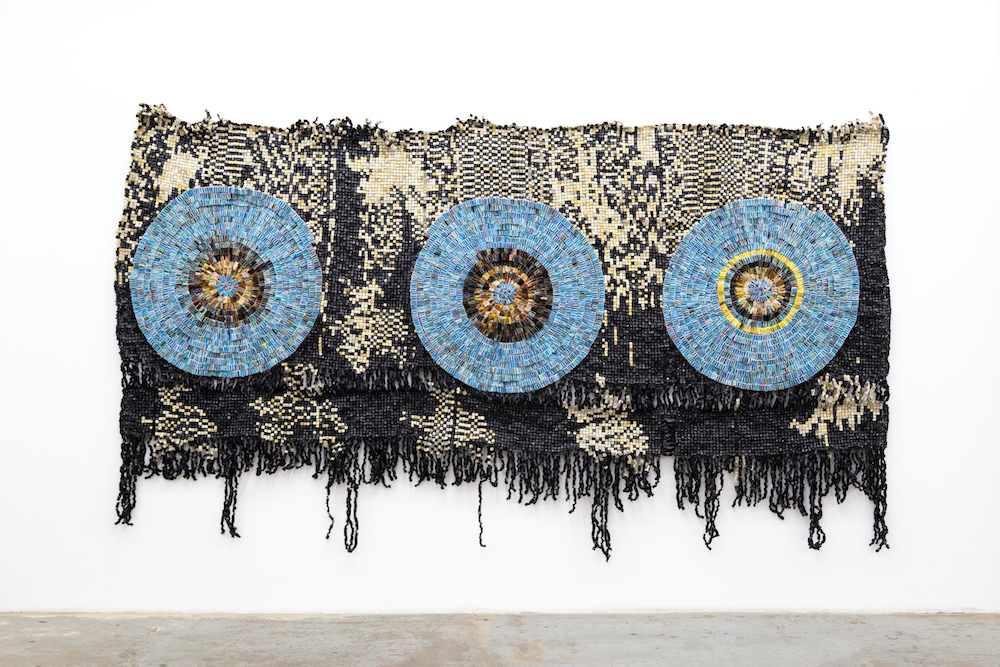 Witch Craft: Rethinking Power | Pouya Afshar: The Charm of the Unfamiliar | Consuelo Flores: The Roots of Our Resistance, Altar
5814 Wilshire Boulevard, Los Angeles, CA 90036
Oct 02, 1 PM - 5 PM — ends Jan 09, 2022
Witch Craft: Rethinking Power
(pictured)

Witch Craft: Rethinking Power is Moffat Takadiwa's first solo museum exhibition which features a new body of work accompanied by the artist's first exhibition catalog. Takadiwa transforms post-consumer waste into densely works that embody the complexities of contemporary Zimbabwean politics and reference his Korekore heritage.

----------------

Pouya Afshar: The Charm of the Unfamiliar

Pouya Afshar's multi-media exhibition follows the fictional narrative of a group of migrants — opening up dialogue about global refugee crises, U.S. immigration policy, and the realities of the so-called "American Dream."

----------------

Consuelo Flores: The Roots of Our Resistance, Altar

Consuelo Flores creates an altar dedicated to the Latino and Black communities who have been most impacted by Covid-19. Flores' altar is a space to remember those lost and recognize the societal inequities that disproportionally contributed to their deaths.