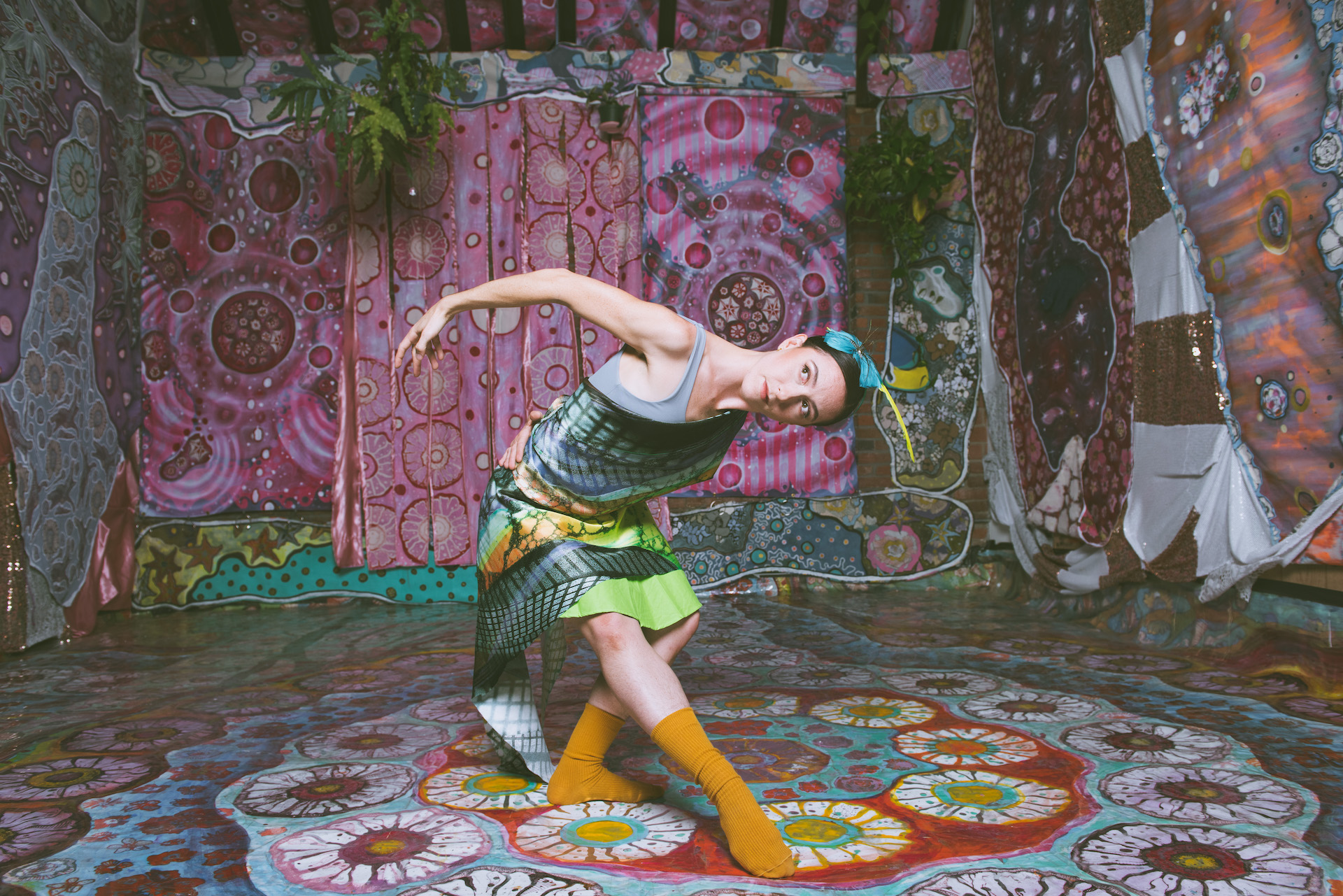 The Messenger - A Dance Performance Inside Laurie Shapiro's Installations
2684 Lacy St, Los Angeles, CA 90031
Oct 17, 5 PM - 8 PM — ends Oct 17, 2021
Tickets $50
The Messenger is a new dance theater performance by Olivia Mia Orozco created in collaboration with Julienne Mackey presented inside Laurie Shapiro's installations in Los Angeles this October 2021 presented by Performative Pop-Ups. Informed by Hopi creation and agricultural mythology, and Hopi Folktales, the work blends these influences to create an inspired story honoring the earth and bringing lessons from the past to enrich our futures collectively. The work plays with themes of the infinite nature of reality and the interconnectedness in us all. 
It is believed by ancient civilizations and modern spirituals that the hummingbird is a messenger between worlds. Perhaps they hint at guarding and protecting the land and those who choose to listen to the warnings and premonitions. For Orozco, the messenger comes "when I'm on the right path. When I'm in alignment with my joy and bliss and exactly where I'm supposed to be." 
The performance will ensue inside Shapiro's installations and new solo show "Mixed Signals." Created inside of Shapiro's installation, the performance takes inspiration from Shapiro's repetitive trance-like nature imagery weaving together the world of Orozco's storytelling with Shapiro's out-of-this-world setting. 
Tickets include access to Shapiro's private studio normally only viewable by appointment for collectors. Masks must be worn during the performance. Proof of vaccination or a negative covid test within 72 hours will be required as well. ​​Each ticket includes an 18 x 24-inch hand-printed work of art by Laurie Shapiro. The exact print may vary. Promotional Images by Lauren Desberg
Ticket Links 5:00pm and 7:00pm show:
www.eventbrite.com/e/the-messenger-a-dance-performance-inside-laurie-shapiros-installations-tickets-170073824387