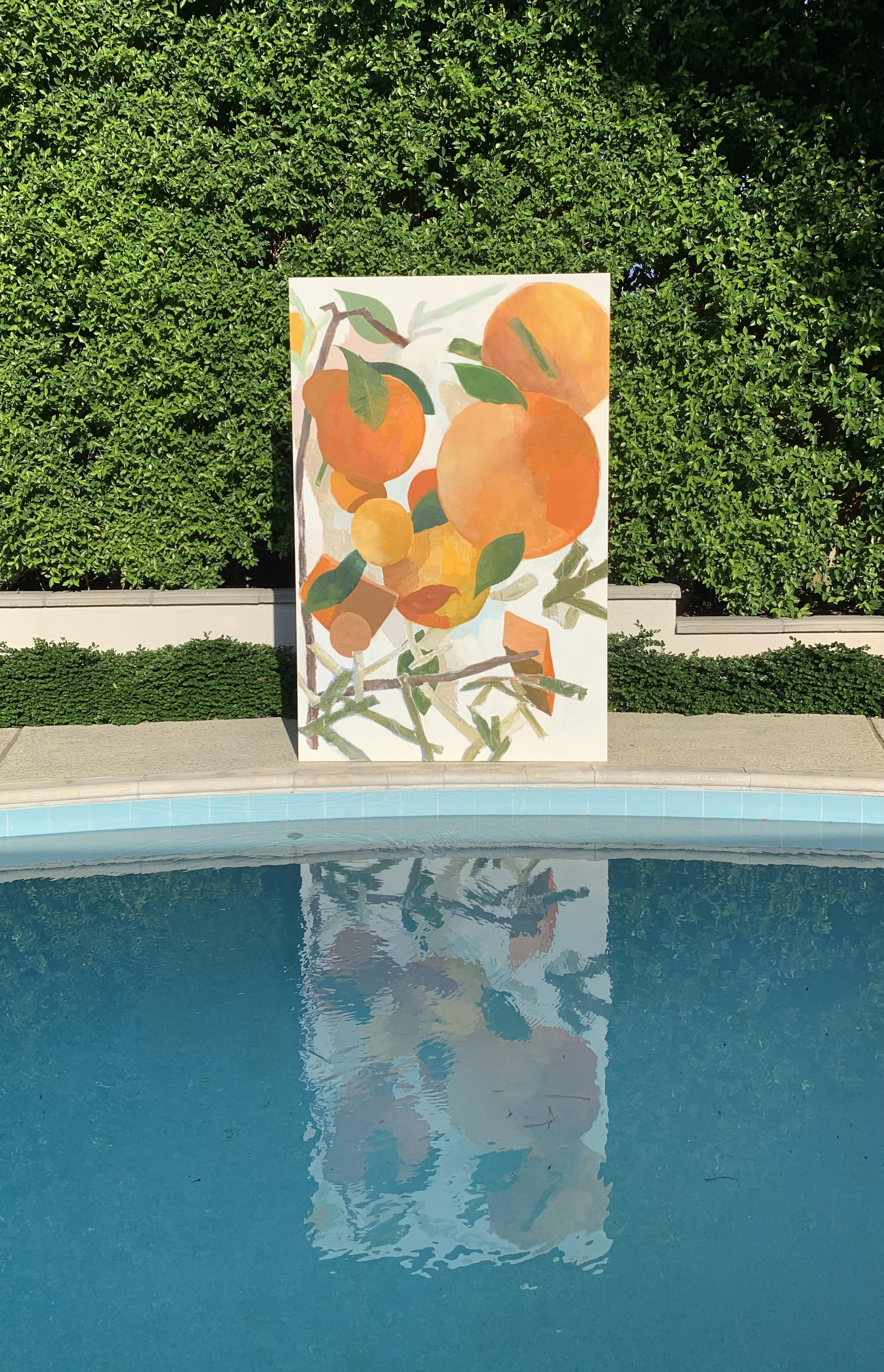 Justin Muegge: Rind
2601 Pasadena Ave, Los Angeles, CA 90031
Sep 25, 5 PM - 8 PM — ends Oct 16, 2021
Quarantined for six months in the Southern California Desert, painter Justin Muegge turned to his immediate surroundings for inspiration: the tangelo and lemon trees that grew outside of his home. Freed from the constraints of subject matter, Muegge embarked on an iterative process of producing a prolific series of paintings that are both self-generative and deeply meditative, concerned first and foremost with formal qualities and the surface experience — the "rind" of a painting.

What follows is a body of work that is singular in its subject but widely varied in its approach. Some pieces read as almost comically sincere renderings of fruit and flora, invoking centuries-old painting traditions, while others reduce organic material to its most geometric form, or take on a textural, even abstract quality. Consistent throughout all works, however, is a vibrant and optimistic outlook, reminding the viewer that growth is not only a possibility, but an inevitability. Muegge's paintings call to mind Samuel Butler's famous adage: what we lose in flowers, we gain in fruit.

Justin Muegge (b. 1995) was raised in California and received a degree in Fine Art from UCLA. He is currently based in Brooklyn.