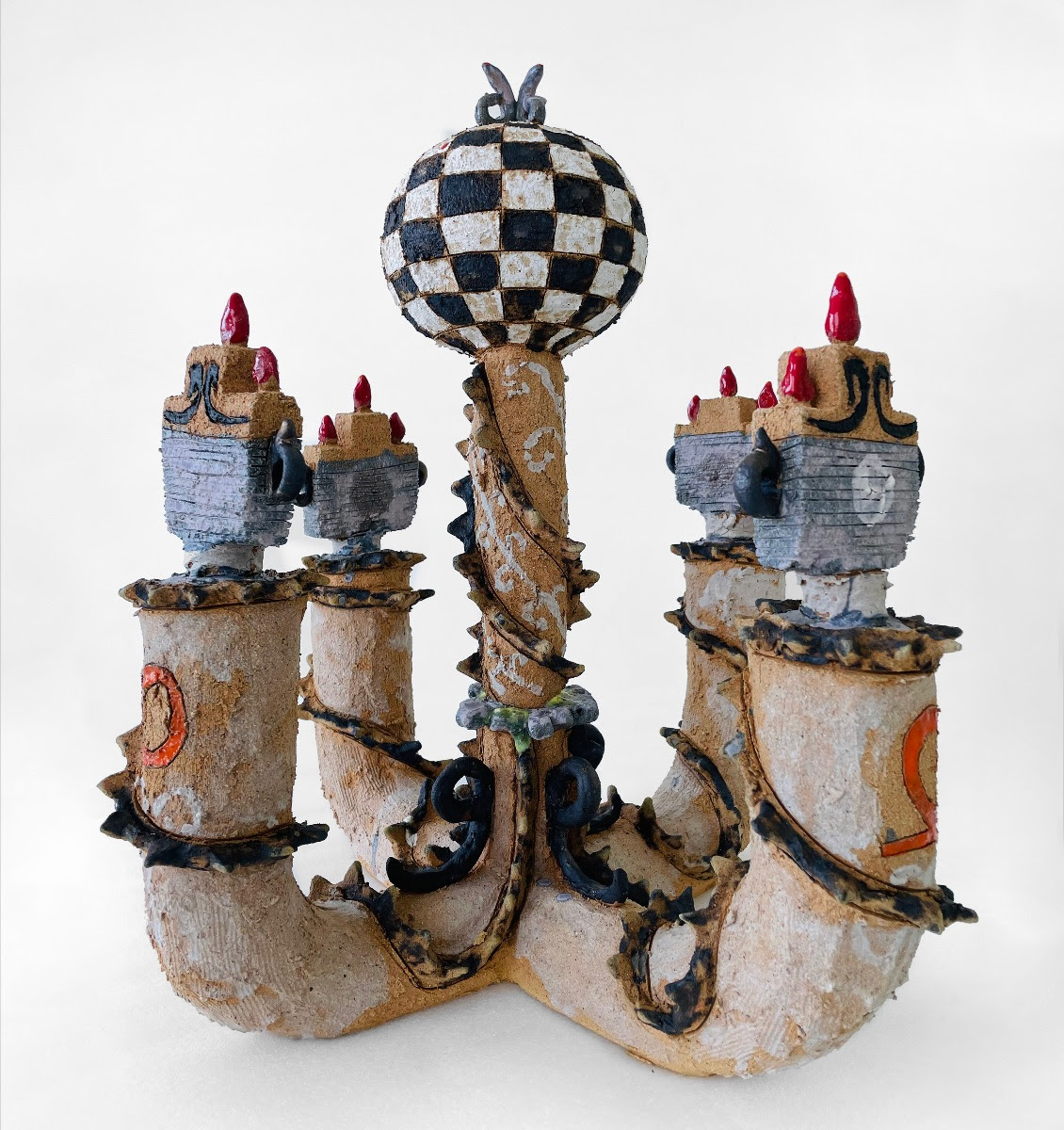 Amelia Lockwood: Mondegreen Nursery
👀
7101 North Figueroa Street Unit E Los Angeles CA 90042
Oct 02, 4 PM - 7 PM — ends Nov 06, 2021
ODD ARK • LA is pleased to present Mondegreen Nursery, a selection of recent ceramic works by Los Angeles-based artist Amelia Lockwood. On view from Oct. 2 - Nov. 6, 2021.

A socially-distanced opening reception for the artist will be held on Saturday, October 2, from 4-7pm.

For Mondegreen Nursery, Amelia Lockwood uses clay with etched, glazed surfaces to manifest in physical form 3-D cartographies of interdimensional self-realization.

Lockwood's works trace connections from ancient, esoteric and spiritual maps to the constructs of modern-day board games. The overlapping aesthetics of both create structures in which the mind and body are aligned towards achieving a resolution through navigational strategies.

The artist's use of symmetry throughout her work suggests that the forms are sprouting outwards, or moving towards a central omega point. This symmetry sets up mandala-like arenas or amphitheaters: a place for congregation, theater, and game. Some forms also appear to be candelabras, an ongoing theme in the artist's oeuvre, which furthers the feeling of ritual as well as illumination within the inner and outer cosmology of psychic play.

Included in Mondegreen Nursery are a grouping of ceramic chickens, referencing late 19th Century folk art whittling traditions from the artist's home state of Pennsylvania as well as taking inspiration from the neighboring fowl of her recent adoptive home in the rural region of the country of Georgia. Lockwood's chickens are supernatural with ornamented bodies — giving the impression that these chickens might have access to elemental truths. As mystical creatures, her chickens may be the 'gamekeepers' to Lockwood's larger works, or perhaps they are birthing cosmic eggs just beyond her earthen clay bodies.