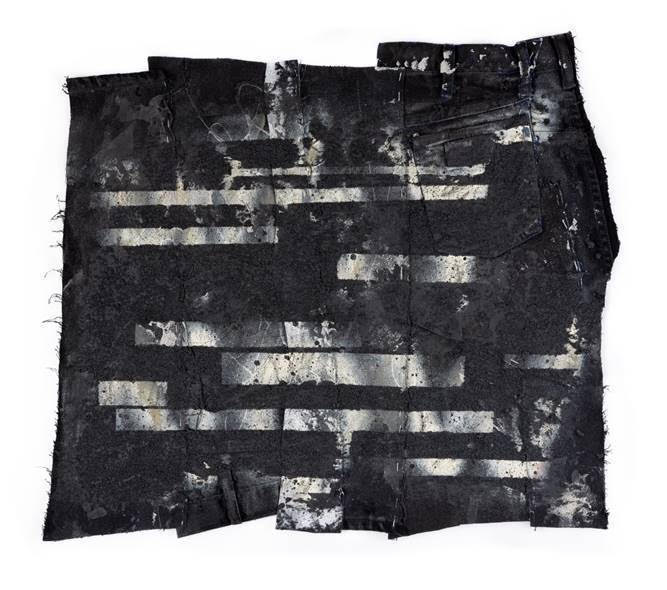 Joy Ray: Ghost Visions
636 Cypress Ave. Hermosa Beach, CA 90254
Oct 09, 6 PM - 8 PM — ends Oct 31, 2021
Artist JOY RAY's solo exhibition "GHOST VISIONS" opens OCTOBER 9 at SHOCKBOXX GALLERY with a RECEPTION from 6PM-8PM
a SÉANCE and ARTIST TALK will follow later in October
RAY'S PAINTINGS and SCULPTURES explore the passages between the SEEN and UNSEEN WORLDS
"I'm drawn to the boundaries of the known world, the places where mystery seeps in: dreams, coincidences, synchronicities, visitations, divination.
What can we make of the things we can't see? What can we learn from them?"
- Joy Ray, 2021
LOS ANGELES, CA: "Ghost Visions," a solo exhibition by artist Joy Ray, opens at ShockBoxx Gallery and Projects in Hermosa Beach on Saturday, October 9. There is an in-person artist's reception from 6PM-8PM. The show runs through October 31, when there will be a Halloween-themed closing reception time TBD).
Also on the calendar is a Zoom Artist Talk & Presentation on Friday, October 15 with Ray and Andi Campognone, Manager, Arts and Museums for the City of Lancaster, CA, and Founding Director of Kipaipai Art Foundation in Keaau, Hawaii. Ray will talk about her practice and recent work, and engage in a Q&A. On Wednesday, October 20 at 7PM, art critic, curator, and LA Weekly Arts Editor Shana Nys Dambrot will join Ray for a kaleidoscopic, candlelit Zoom conversation and séance of sorts about consciousness, intuition, dreams, memory, language, ghost stories, divination, tarot, ouija boards, automatic writing, ghost signatures, grave rubbings, alchemy, and more – an ideal precursor to Halloween.
"I think of ghosts as ambassadors to an unseen world," Ray says. "This could be an actual ghost, or a dream, premonition, or intuition, one of those moments of strangeness that makes us aware of the fact we're surrounded by the mysterious at all times."
The abstract paintings and sculptures in Ghost Visions blur the boundaries between the seen and unseen worlds, using textiles throughout. Ray's new works incorporate thrift store clothing and vintage fabric, especially well-worn denim jeans – all of them cast-away items full of secret histories. Ray uses glyphs, redaction marks, ouija-inspired lettering, and "ghost signatures" to explore the limitations of language. With the alchemy of rusted metal and "ghost impressions" made by applying paint to fabric on uneven surfaces, Ray's intent is to invite collaboration from the shadow side.
In her artist's statement, she says, "On my expeditions into the unknown, I draw inspiration from the cut-up method of William S. Burroughs and Brion Gysin, Jack Whitten's slab paintings, Surrealist frottage and grattage, and Kameelah Janan Rasheed's divination-based art practices, with a sidecar of ghost stories, Tarot, and automatic writing. Ghost Visions reflects and continues my lifelong fascination with the mysteries of existence, consciousness, and memory.
ShockBoxx's Gallerist/artist Mike Collins says: "Hawaii's Joy Ray spends as much, if not more, time in Los Angeles than most of us. Splitting her time between there, here, and wherever in the world, she's out conjuring up the spells, voodoo and dark art magic that make up her beautifully haunting work. In the middle of all that, she's also a ShockBoxx Program Artist and is fresh off of a summer of being challenged to the bone in her Chicago based MFA program. Basically, she's everywhere and we are lucky that she's touching down here in Hermosa Beach for a new solo show."
Joy Ray received her BA from Sarah Lawrence College and is currently an MFA candidate at the School of the Art Institute of Chicago. Her work is held in the collection of the Museum of Art and History in Lancaster, CA, and in private collections worldwide.
Links:
joyrayart.com/
In-person opening:
www.facebook.com/events/1170560933427146
Zoom talk with Andi Campognone:
us06web.zoom.us/j/88473715839?pwd=Y00wYmJ0ZGNLYUg1cWFVY2pXSU9HUT09
Zoom séance with Shana Nys Dambrot:
www.facebook.com/events/278056920595962
www.shockboxxproject.com/joy-ray-ghost