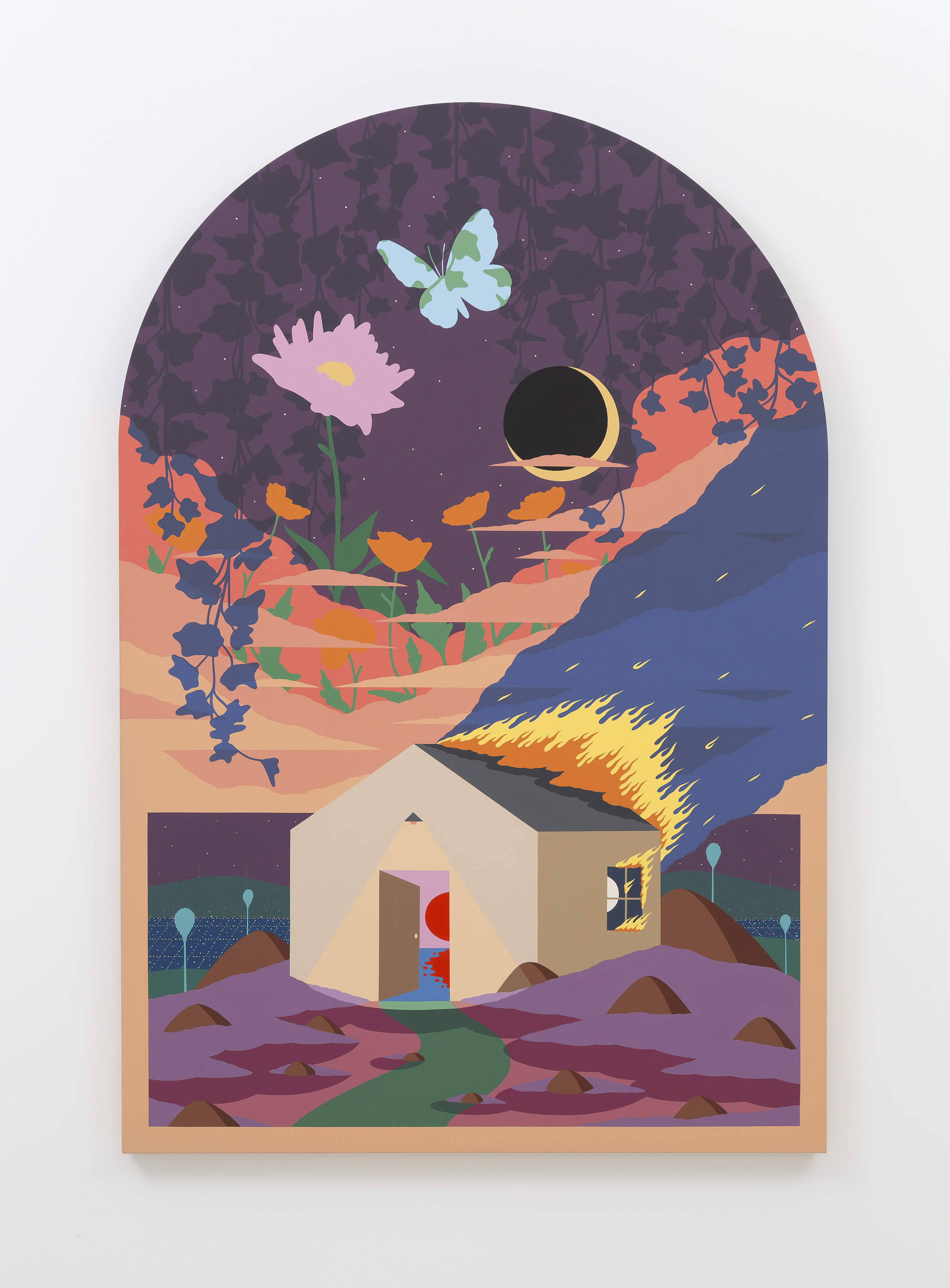 Greg Ito: Apparition | Faith Wilding: Fossils
👀
6150 Wilshire Blvd, Los Angeles, CA 90048
Oct 02, 6 PM - 8 PM — ends Nov 20, 2021
Greg Ito: Apparition
(pictured)

"Apparition" is an immersive exhibition by Los Angeles artist Greg Ito. On view at 6150 Wilshire Blvd, opening Saturday, October 2, 2021. This is Ito's first solo exhibition with the gallery and follows up "The Arrival of Spring," a solo presentation at Art Basel Hong Kong earlier this year.

----------------

Faith Wilding: Fossils

For Wilding's second exhibition with Anat Ebgi, the artist presents a series of graphite works on paper collectively called 'Fossils.' The works continue explorations of emergence, transformation, renewal, rebirth, potential, and possibility. Wilding began working with graphite drawings in the 70s, focusing on nature-infused imagery such as petal shapes, shells, vines, and other botanical forms.