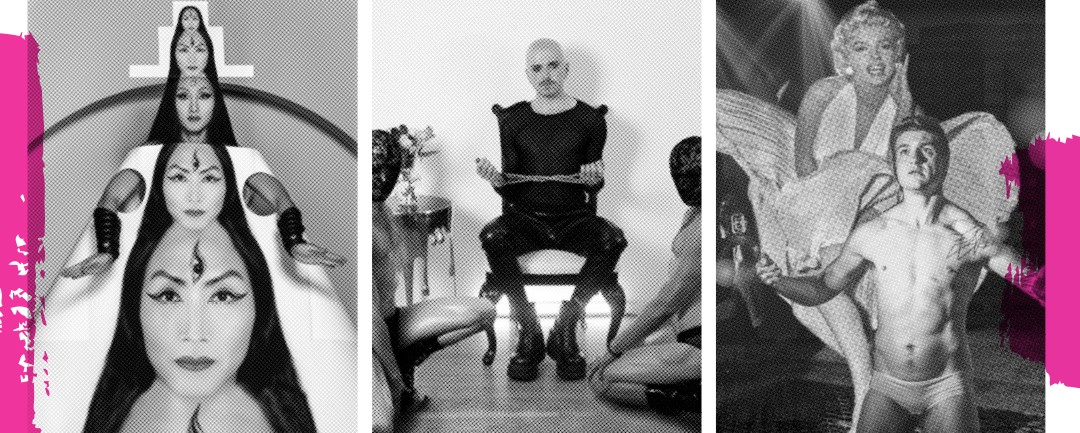 Pride Publics
1245 N. Spring St., Los Angeles, CA 90012
Oct 09, 3 PM - 7 PM — ends Oct 24, 2021
On Saturday, October 9 starting at 3pm PST, you're invited to the exhibition opening for "Pride Publics: Words and Actions" at the Los Angeles State Historic Park. The program features new, site-specific performances by performance artist Yozmit, Marval A Rex, and Peter Kalisch.
About the Performances
Transgender singer-songwriter, performance artist, and designer Yozmit will present WALK – a silent, durational, meditative walk in monochromatic and sculptural costumes which will lead to a live performance of songs from her recent album, Sun Moon Door.
Performance artist and curator Marval A Rex becomes Marilyn Monroe (or does she become him?) in MARILYN MON REX, a timed, performative meditation drenched in the violence of "fame," exploring the psycho-spatial ramifications of Hollywood on urban working populations in Los Angeles.
Using the Los Angeles State Park as a symbolic jump-off, 25-year old visual/ performance artist Peter Kalisch will explore the lessons he learned through last year's intense journey of self reflection, as noise, chaos, pain, struggle, heartbreak have transformed into growth.
To Attend
The opening program is free. RSVPs are required in efforts to provide a safe and accessible experience for all the guests. This event will take place outdoors. For the health and safety of everyone, all guests must be vaccinated against COVID-19 and wear masks. Safety protocols are subject to change, following LA County Public Health guidelines.
This exhibition and opening program are organized by ONE Archives Foundation and curated by Rubén Esparza. This exhibition is made possible in part by California Humanities, National Endowment for the Humanities, Los Angeles Department of Cultural Affairs, Schmitt-Young Group at Morgan Stanley, and Steve Pepdjonovic & Joshua Jetson. Special thanks to Los Angeles State Historic Park for their partnership and support.
RSVP:
tinyurl.com/pridepublicsRSVP