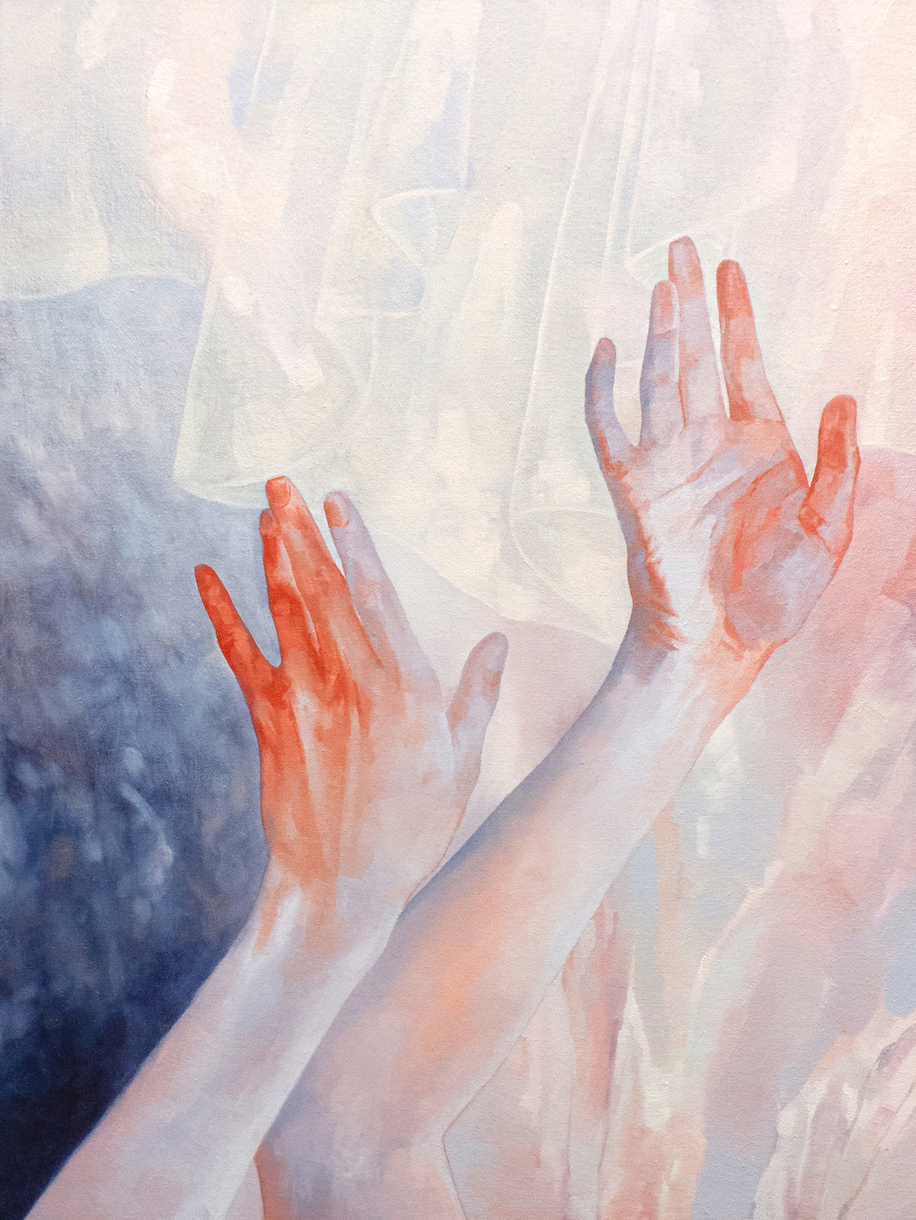 I Shot an Arrow | Manos | Opening Reception
14321 Yale Avenue Irvine, CA 92604
Oct 16, 2 PM - 4 PM — ends Dec 18, 2021
I Shot an Arrow Exhibition (pictured) and Manos Exhibition - Opening Reception at Irvine Fine Arts Center

The Irvine Fine Arts Center announces the opening of two new fall exhibitions: I Shot an Arrow and Manos. The exhibitions run concurrently Saturday, October 16–Saturday, December 18. A free opening reception with the artists is Saturday, October 16, 2–4 p.m., and is open to the public.

Presented in the center's Main Gallery and Gallery 2, the group exhibition I Shot an Arrow features artworks by Luciana Abait, Sydney Croskery, Christian Franzen, Hayley Quentin, and Joshua Thomen. Thematically, the works on view explore ideas of uncertainty, discovery, and the unconscious through poetic gestures that inspire viewers to consider their inner and outer worlds.

In the center's Gallery One, Manos features sculptures by José Flores Nava and paintings by Kiara Aileen Machado that explore the notion of sustenance as a physical and emotional requisite. Nava's slip casts of fruits and vegetables native to the Americas are juxtaposed with Machado's paintings of familial figures and fauna from her family's native El Salvador and Guatemala.

Gallery hours are 10 a.m.–9 p.m. Monday–Thursday, 10 a.m.–5 p.m. Friday, and 9 a.m.–5 p.m. Saturday. The opening reception, exhibitions, and parking are free. The Irvine Fine Arts Center is located in Heritage Community Park at 1432 Yale Ave.

For more information, visit irvinefinearts.org/current.

Image: Hayley Quentin, Consider This, 2020
oil on canvas, 24 x 18 in.