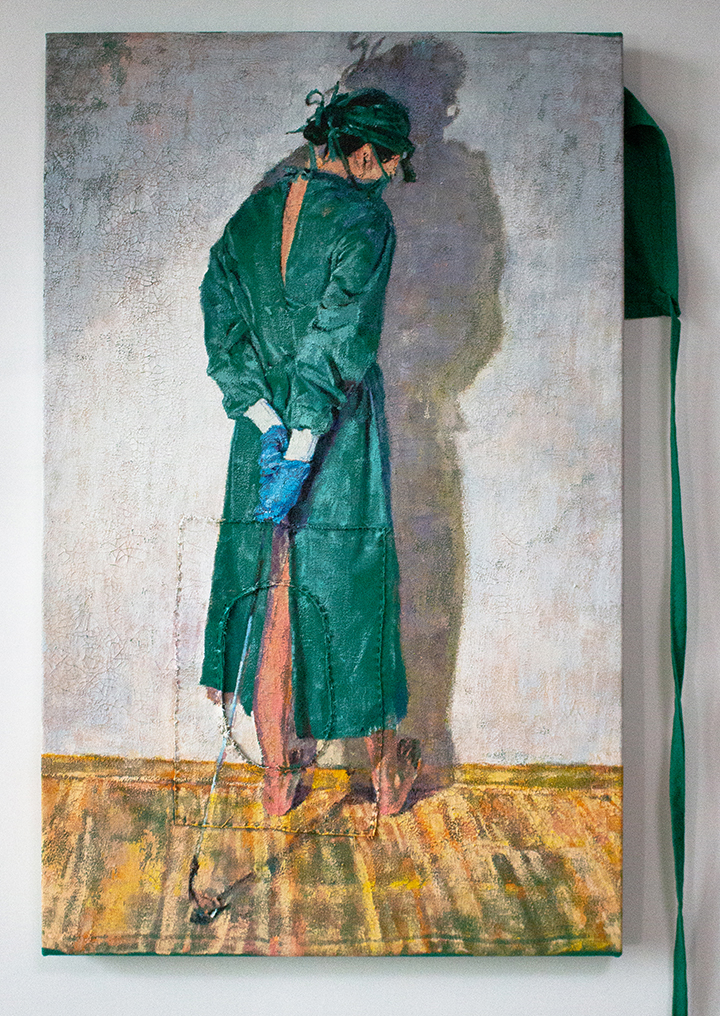 Sight
210 N. Western Avenue #201, Los Angeles, CA. 90004
Oct 15, 5 PM - 6 PM — ends Oct 20, 2021
HK Creative Studio
Exhibition Name: Sight
Exhibition Dates: Oct 14-Oct 21, 2021
Opening Reception Date: Oct 15, 2021 5-6:30 PM
Exhibition Location: Gallery Western ; 210 N. Western Avenue #201, Los Angeles, CA. 90004
The Los Angeles-based art organization HK Creative Studio is pleased to announce "Sight," an exhibition that shows the works of emerging Korean-based artists from South Korea and emerging LA-based artists at Gallery Western from October 14th, 2021 to October 21th, 2021 from 12 PM to 5 PM, and Opening Reception on October 15th, 2021 from 5 PM to 6:30 PM
Participating Artists are 권노은, 김나우, 김성희, 김준희, 신예진, 윤나라, 이정숙, 이명숙, 장문석, 정혜성, 조준영, 지이호, 홍련, 홍선미, H.RED, Katheryn Oh, Hwi Yeon Jo, and Paulina Sanchez.
Each artist in the exhibition "Sight" answers to the question, "How should an artist see the subject/world?" We can answer this question with a theory or a philosophical idea. All kinds of "sight" lead to the creation of artworks. This is the reason that all artists need some sort or all sort of "sight." "Sight" is the beginning and the end of the creation. Each artist is required to have a broad range of "sight" to see the world without any prejudice. And instead of just simply observing the world, each artist needs to take out his/her inner philosophy. As we observe the world with our own inner thinking, we create our own ways of seeing the world.
Wearing a mask is required for preventing the spread of Covid-19 and safe viewing. In addition, visitors watch the exhibition at a distance of 6 feet and follow California's Covid-19 protocol.
The exhibition is available to view for free at Gallery Western (210 N. Western Ave # 201, Los Angeles, CA 90004).
Additional details can be found at HK Creative Studio
Website: HKCreativeStudio.org
Phone: 213-437-3238
Email:arte.hkstudio@gmail.com