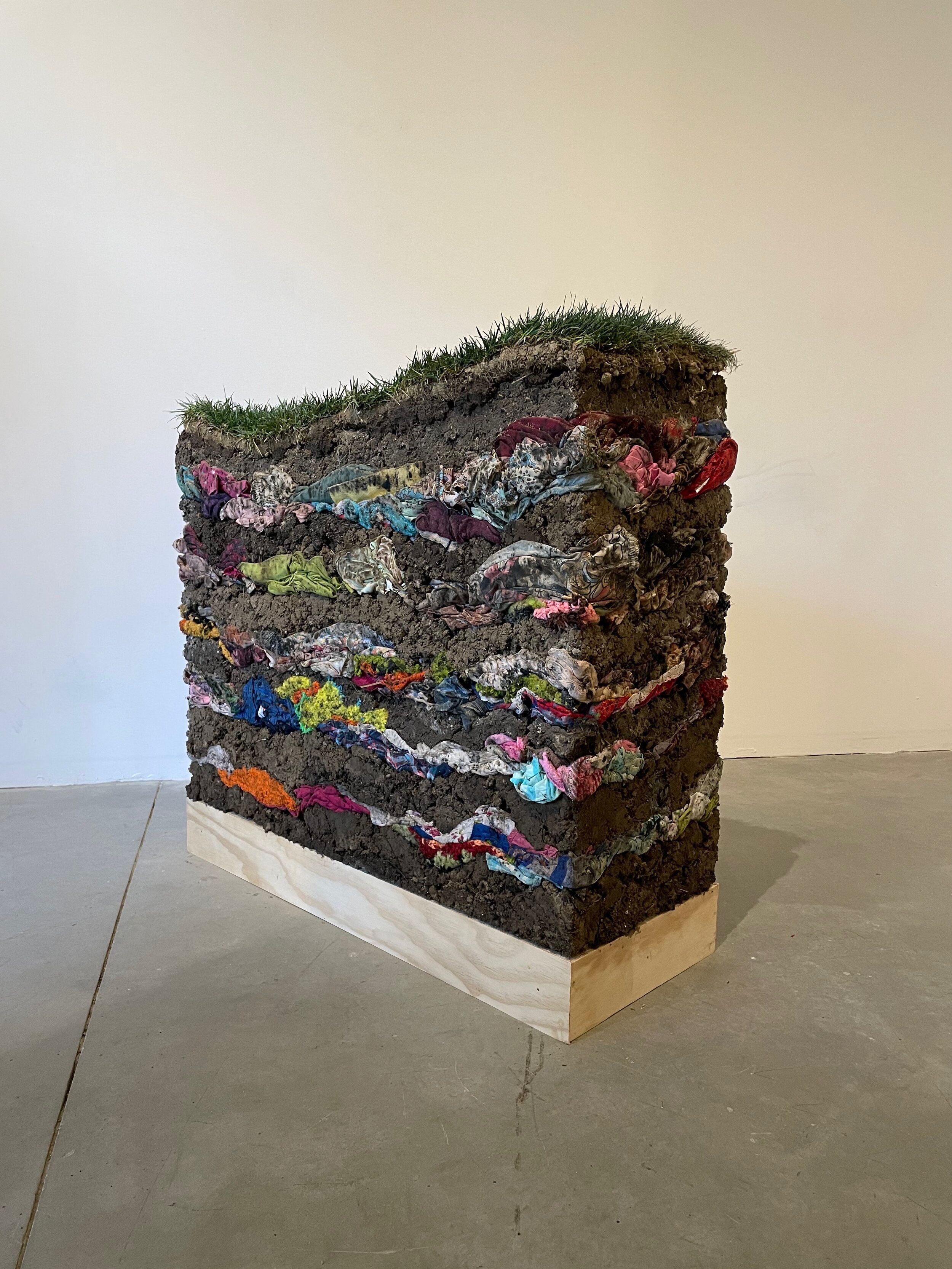 Casey Baden & Minga Opazo: Fit to Live In
👀
1933 S. Broadway, Suite #1240, Los Angeles, CA 90007
Oct 22, 6 PM - 9 PM — ends Nov 20, 2021
Fit to Live In, a two-person exhibition of Casey Baden & Minga Opazo

TRLA is pleased to present Fit to Live In, a two-person exhibition showcasing the work of TRLA co-founders, Casey Baden and Minga Opazo. This exhibition also commemorates the 9-month residency term the artists have spent developing new work and the TRLA concept at The Reef as part of an alumni residency program with CalArts. An opening reception will be held on Friday, October 22nd, from 6:00 – 9:00 PM. A podcast called Beyond the Blue Wall will also be released on October 15th, in which the artists discuss their studio practices, projects, and perspectives.

Fit to Live In offers two complimentary bodies of work that take fiber as an essential material. In this exhibition thread is woven, lace is dyed, yarn is tufted, canvas is recognized as a fabric, clothing is layered, the momentary nature of t-shirt printing is highlighted, and sculptures are composed of fiber waste and broken down by mycelium. Both artists are concerned with life/ the living and what is habitable (an implied warranty), hospitable (having the potential to develop and maintain environments suitable for living things, welcoming), and endurable (sustainable), both emotionally -- in a personal, quotidian, domestic arena (micro-local) – and ecologically – in a political/policy-oriented scale (macro-global). Several of the works make allusion to architecture by using its components – the column, the tile, the window – as a form and structure, making reference to the habitat of human scale. Meanwhile other works bring entirely new habitats into the gallery, creating novel conditions for life and decomposition.