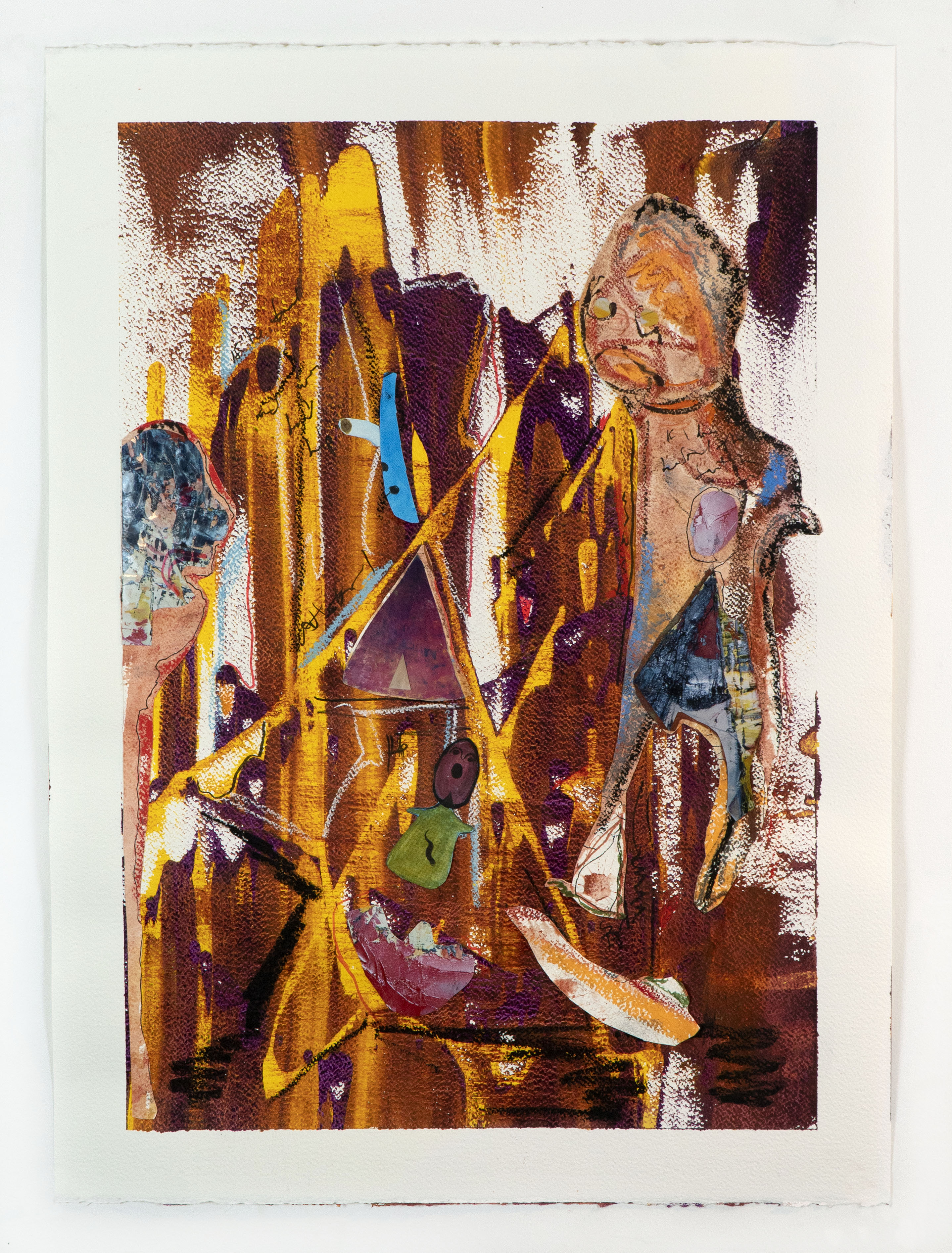 Percival Everett: Once Seen
👀
1515 North Gardner Street, Los Angeles, CA 90048
Oct 16, 5 PM - 8 PM — ends Nov 15, 2021
Show Gallery is pleased to present Once Seen, a solo exhibition of new mixed media collage paintings and drawings by Los Angeles-based artist and author Percival Everett. There is an accompanying catalogue entitled The Crisis that will be released the night of the opening, published by Hat & Beard Press.
The paintings in this show serve as companions to Percival Everett's latest novel The Trees, published by Graywolf Press. Everett uses oil paints, water colors and photographs of his own paintings to create the portraits of an American landscape that is ever-present but conveniently ignored.
"These works came into being over a period of two years, starting in 2019 when I began work on my novel The Trees," says Everett. "It was the one century anniversary of the Red Summer, a summer that saw so many lynchings in the United States, which sadly has been repeated recently, that led to these paintings and the novel."
Like the illusion of a number written in dots in a field of dots or an abstracted image finally seen, a truth once revealed cannot be unseen. That is at once the beauty of abstraction and the sadness of it. The context of these paintings make clear the substance underlying the abstraction. It is meaning itself that allows the abstraction and then negates it. There is no earth-shaking revelation in the recognition, but perhaps there is freedom, admission, a much needed nod toward the concrete. The truth here is hard and lives with us. All we can do is live with it as well.
Schedule an appointment:
showgallery.as.me/