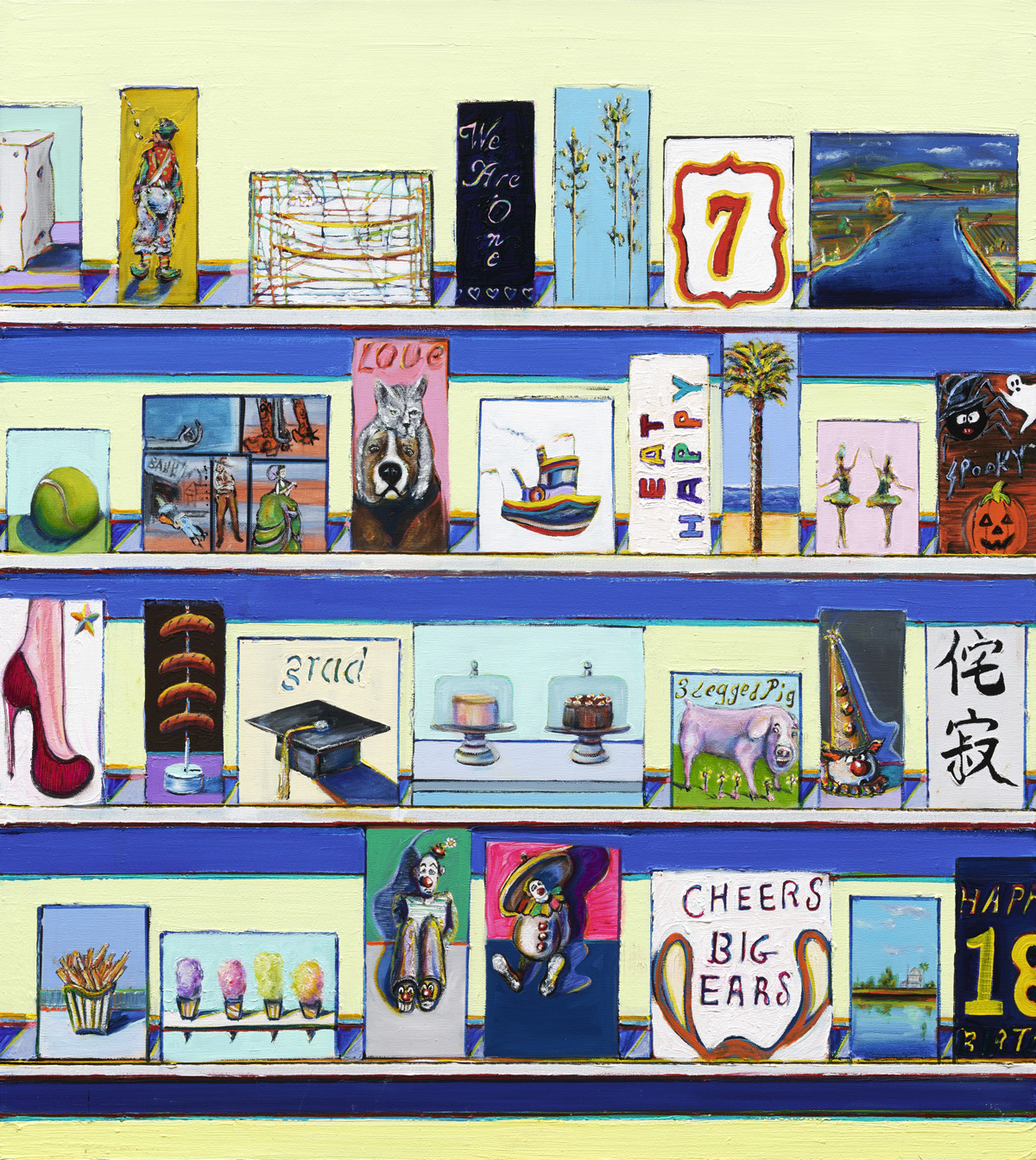 Clay Vorhes: Greeting Cards and Salutations
2525 Michigan Ave Suite B4, Santa Monica, CA 90404
Oct 23, 3 PM - 5 PM — ends Nov 27, 2021
Greeting cards and Salutations are part of Americana. Birthdays, graduations, successes, failures, as well as the mourning of a loved one. The cards appearance, imagery, subject matter and phraseology are representative of our American experience.

Often the cards themselves appear flippant. But they are actually more important than that…they are meant to soothe the soul. Do we need them to celebrate and ease those we care about, or do they exist to relieve our own pain, insecurities or feelings? Probably both. They feel like Grannie's apple pie.

Whether you're dreaming, dancing, or easing one's pain, these cards are a way to convey our feelings in a manner that we often cannot express otherwise.

In this greeting card series, I tried to capture all of that in one way or another. I hope the viewer has as much elation in viewing them as I did painting them.