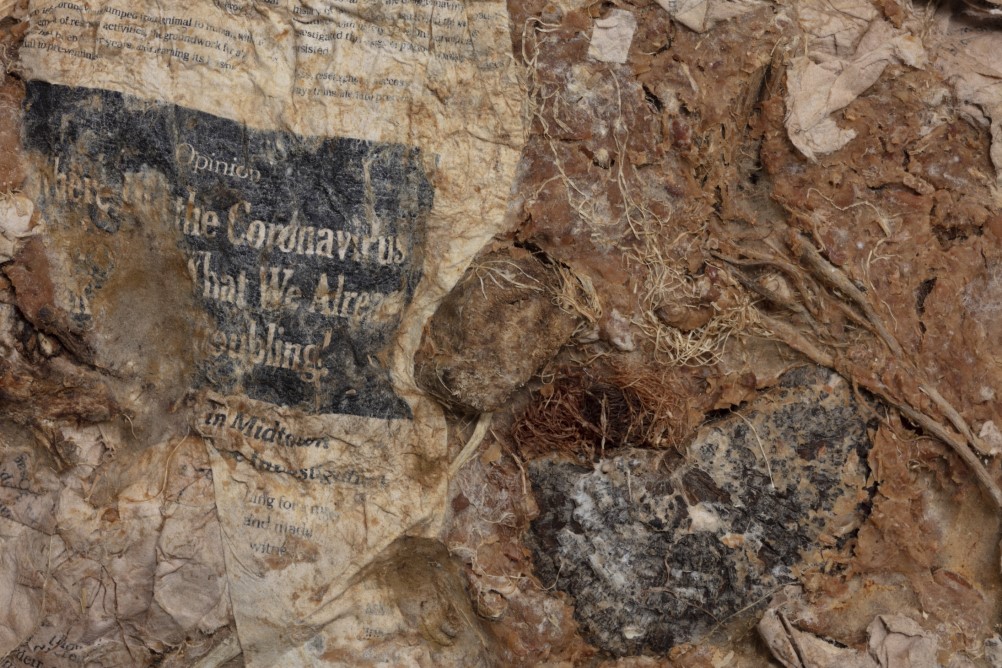 Haena Yoo: The Oriental Sauce Factory
👀
1411 Newton Street Los Angeles, CA 90021
Oct 24, 12 PM - 6 PM — ends Dec 12, 2021
October 24, 2021 — December 12, 2021 | Opening Reception Sunday, October 24

A solo exhibition by Haena Yoo that critiques structures of capitalist production & global scarcity by way of scent, sound, and bacteria growth. Drawing upon Duchamp's 'desire motor' as envisioned in "The Bride Stripped Bare by Her Bachelors, Even (The Large Glass)," Yoo's installation competes between binary systems of manufacture (masculine) & natural processes of fermentation (feminine).

Born in South Korea, Haena Yoo works between Los Angeles and Seoul. She received her MFA from Art Center College of Design in Pasadena, and her BFA from Ewha Woman's University in Seoul. Yoo makes installations constructed with found materials, video, sound, and smell, exploring themes of labor, identity, and global capitalism. With a tinkering process, she is interested in the urgency created by limiting materials to what is at hand, showing the archaeological and socio-political status of the maker. A 2018 recipient of the Rema Hort Mann emerging artist grant, Yoo has had solo exhibitions at P.BIBEAU (Brooklyn), u' (Calgary), and a two person show with Erin Calla Watson at AS IT STANDS (Los Angeles).