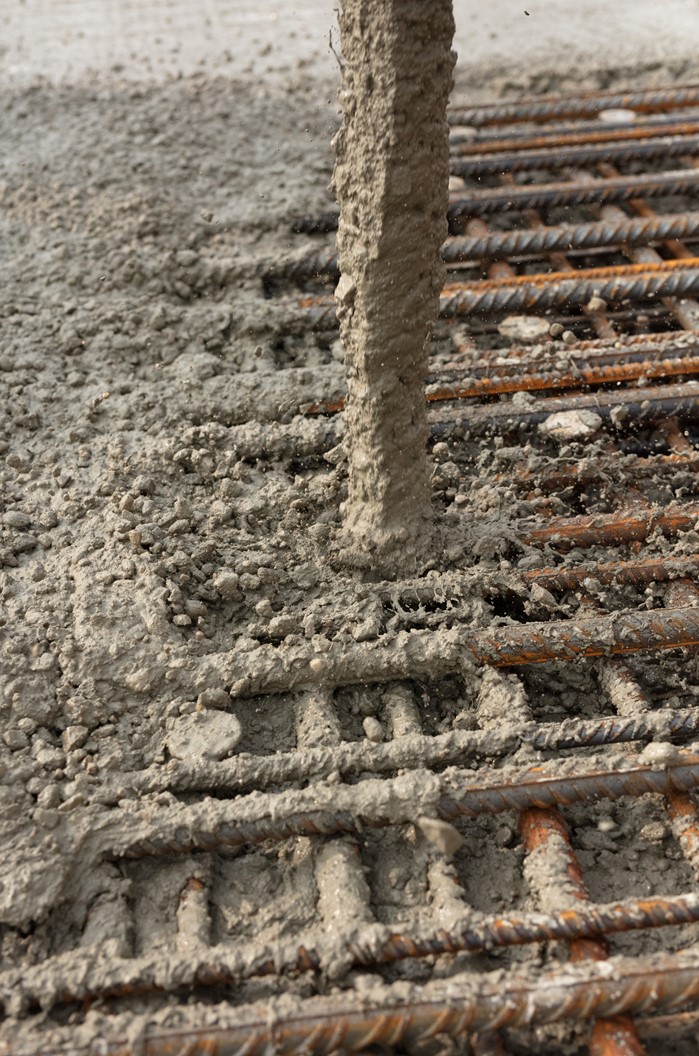 Wolfgang Tillmans: Concrete Column
6750 Santa Monica Blvd., Los Angeles, CA 90038
Nov 06, 6 PM - 8 PM — ends Dec 23, 2021
Wolfgang Tillmans
Concrete Column
November 6 – December 23, 2021
Press preview with the artist: Saturday, November 6, 11:00 am
Opening reception: Saturday, November 6, 6:00 – 8:00 pm
Gallery hours: Tuesday – Saturday, 10:00 am – 6:00 pm
EVENT
Wolfgang Tillmans in conversation with Hamza Walker
Thursday, October 28, 7:30 pm
REDCAT: Roy and Edna Disney/CalArts Theater
631 W 2nd St
Los Angeles, CA
More
Regen Projects is pleased to present an exhibition of works by German artist Wolfgang Tillmans. This presentation marks the artist's eighth solo show at Regen Projects and precedes a major survey at the Museum of Modern Art in New York, opening in September of 2022. This exhibition will present selections from many of the artist's most recognized bodies of work, as well as new photographs and a listening room where Tillmans's debut full-length musical album will play accompanied by a new video work.
The photographs on display range in genre from portraiture and still life to architectural, landscape, astrophotography, abstract, and cameraless photography. The wide-ranging subject matter collectively showcases Tillmans's unique perspective and his ability to use the many languages of photography to enunciate his trajectory through the world. Tillmans distills our fragmented, image-saturated moment into a subjective experience—capturing the political, personal, and aesthetic at once.
Tillmans's interest in the changing states of matter is of particular note in this exhibition and manifests in photos of materials and subjects in various states of suspension—concrete being poured, eclipses and planetary crossings, turbulent seascapes, rolled paper, and photochemical reactions. The exhibition will serve as a visual essay of the artist's myriad interests and boundless curiosity. The tender, exquisite, everyday, transient, and fortuitous are put into dialogue, continuing Tillmans's engagement with the material and conceptual possibilities of the photographic medium.
Tillmans's photographs have long engaged with music, its cultural significance, and the shared experience of listening to it—from images of raves, club scenes, and dance parties to videos of the artist himself dancing. Key to this moment and exhibition is the performative nature of music and its ability to bring people back together in an era of social distancing. The exhibition at Regen Projects will present a listening room where viewers can experience Tillmans's first full-length album, Moon in Earthlight. The music and sound recordings were made over the course of the last three years. Similar to his photographic practice, these recordings bring together divergent production and recording methods including field recordings, sketches, jams, and proper studio productions into one consecutive audio project.
"Tillmans has from the start not only pushed the limits of the kinds of subjects that can be accommodated by photography…but has also asked what kind of objects photographs themselves can be….Tillmans positions photographs in time and space so as to emphasize their very situatedness, relative to one another and to the viewer. Utilizing a spectrum—rather than a binary—to describe photography's accommodation of abstraction and representation, he similarly disables lingering notions that photographs are simply the 'mirrors and windows' through which we access the world."
—Johanna Burton, "Pictures in the Present Tense"
Wolfgang Tillmans (b. 1968, Remscheid, Germany) studied at Bournemouth and Poole College of Art and Design, United Kingdom, graduating in 1992. He lives and works in Berlin and London.
A major exhibition of his work will be presented at the Museum of Modern Art in New York in the fall of 2022. Currently his work is being presented in Accra, Ghana in Fragile, a touring African survey organized by the Institut für Auslandsbeziehungen (2018–2021). Selected solo exhibitions include Museum Moderner Kunst Stiftung Ludwig Wien (MUMOK), Vienna (2021); WIELS Contemporary Art Centre, Brussels (2020); Carré d'Art — Nîmes Museum of Contemporary Art, France (2018); Irish Museum of Modern Art, Dublin (2018); Tate Modern, London (2017); Beyeler Foundation, Basel (2017); Serralves Museum of Contemporary Art, Porto, Portugal (2016); National Museum of Art, Osaka (2015); Metropolitan Museum of Art, New York (2015); Beyeler Foundation, Basel (2014); Kunstsammlung Nordrhein-Westfalen, Dusseldorf (2013); Les Rencontres d'Arles, France (2013); Museo de Arte de Lima (2013); Kunsthalle Zürich (2012); Museu de Arte Moderna de São Paulo (2012); Moderna Museet, Stockholm (2012); Zachęta National Gallery of Art, Warsaw (2011); Serpentine Gallery, London (2010); and the Walker Art Gallery, Liverpool (2010).
His work has been included in significant biennial exhibitions including Manifesta 10, The State Hermitage Museum, St. Petersburg (2014); Fundamentals, 14th International Architecture Biennale, La Biennale di Venezia, Venice (2014); Berlin Biennale (2014, 1998); British Art Show 5 and 7, UK (2000, 2010); 3rd Moscow Biennale of Contemporary Art (2009); 51st and 53rd Venice Biennale (2005, 2009); Turin Triennial (2008); 55th Carnegie International, Carnegie Museum of Art, Pittsburgh (2008) and the 2nd Ars Baltica Triennial of Photographic Art, Kiel, Germany (1999).
Recent monographs and publications by the artist include Wolfgang Tillmans: Saturated Light (Silver Works) (Galerie Buchholz and Walther König, 2021); Wolfgang Tillmans. four books. 40th Ed. (Taschen, 2020); Today Is The First Day (Irish Museum of Modern Art, WIELS, and Koenig Books, 2020); Wolfgang Tillmans: Fragile (Institut für Auslandsbeziehungen, 2018); Wolfgang Tillmans: On the Verge of Visibility (Serralves Foundation, 2016); Conor Donlon (Walther König, 2015); What's Wrong with Redistribution (Walther König, 2015); Your Body is Yours (National Museum of Art, Osaka, 2015); The Cars (Walther König, 2015); Wolfgang Tillmans (Phaidon Press, 2014); Neue Welt (Taschen, 2012); FESPA Digital/Fruit Logistica (Walther König, 2012); and Wolfgang Tillmans: Abstract Pictures (Hatje Kantz, 2011).
Tillmans has been the recipient of numerous awards, including the Hasselblad Foundation International Award in Photography (2015); Royal Academician Award (2014); Turner Prize (2001); Ars Viva Prize (1995); and Wirtschaft Prize (1995), among others.
Work by the artist is included in prominent museum collections internationally, including Tate, London; National Portrait Gallery, London; Centre Georges Pompidou, Paris; Stedelijk Museum, Amsterdam; Louisiana Museum of Art, Humlebæk, Denmark; Moderna Museet, Stockholm; Museum Ludwig, Cologne; National Museum of Art, Osaka; The Museum of Modern Art, New York; Guggenheim Museum, New York; Hirshhorn Museum and Sculpture Garden, Washington, DC; Art Institute of Chicago; Walker Art Center, Minneapolis; Hammer Museum, Los Angeles; Los Angeles County Museum of Art; and Museum of Contemporary Art, Los Angeles.
An opening reception for the exhibition will be held on Saturday, November 6, from 6:00 – 8:00 pm.
For all press inquiries and to RSVP to the press preview, please contact Elizabeth Gartner at 310 276 5424 or
elizabeth@regenprojects.com
.
For all other inquiries, please contact Jennifer Loh, Irina Stark, Stephanie Dudzinski, or Bryan Barcena at Regen Projects.
Image:Concrete Column III, 2021. Inkjet print on paper mounted on Dibond aluminum in artist's frame, 83 1/2 x 57 1/8 x 2 3/8 inches