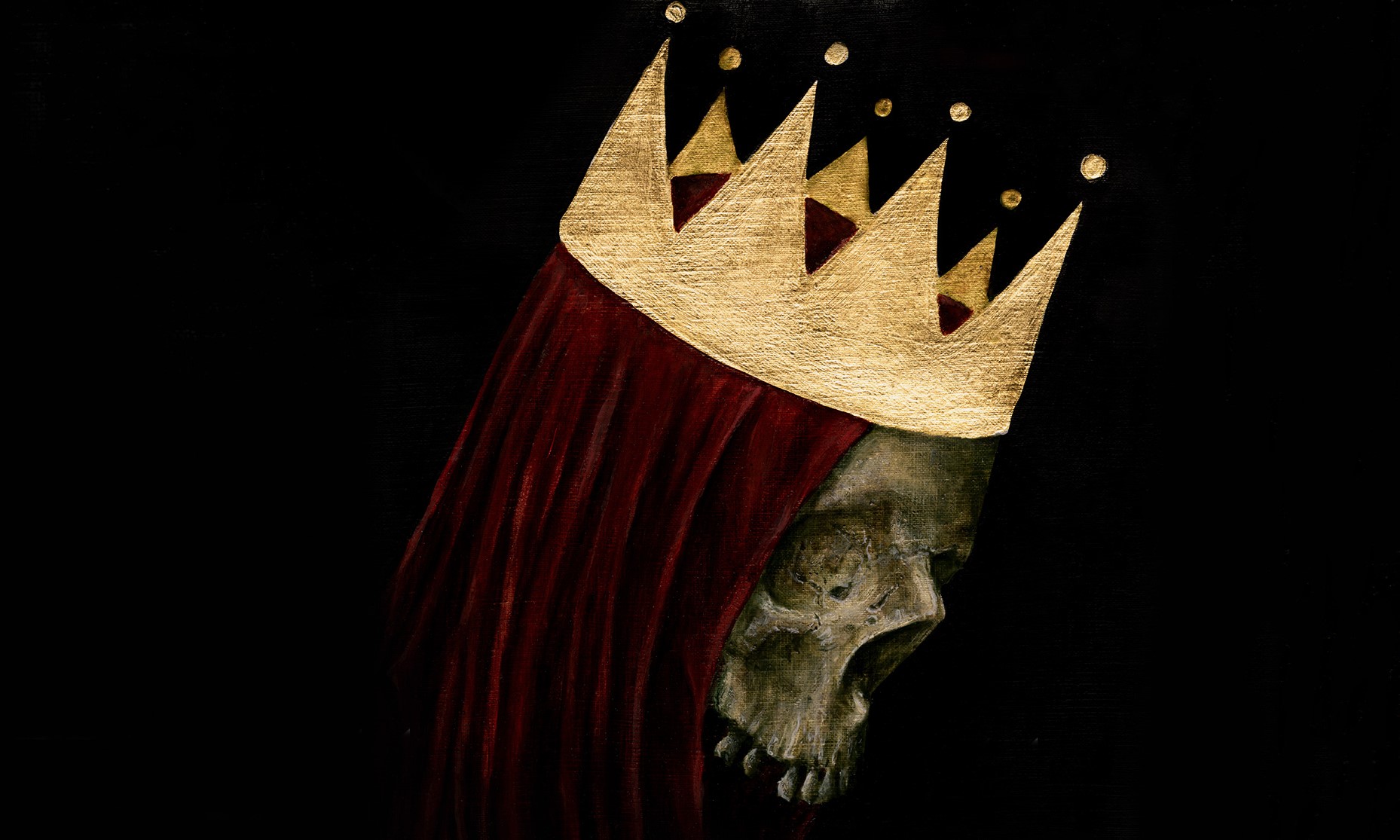 Sebastian Nabel: Fallen Empire
231 North 1st Street, Burbank, CA, 91502
Nov 12, 7 PM - 10 PM — ends Dec 12, 2021
FALLEN EMPIRE - OPENING
After his last exhibition "Inside Out" in 2019 Artist Sebastian Nabel is back at the Black Sheep Gallery with his new paintings.
"Fallen Empire" is the title of the new dark skull exhibition. With more than 30 artworks, Sebastian tells a whole story of love, war and decay. At his last exhibition he used blood as an important medium. This time he shows the beauty of leaf gold with his dark skull artworks.
"A part of this exhibition is like a card game … We have Kings, Queens, jacks etc.". "For me it was a natural evolution from the last exhibition. I started with the idea just some days before i showed my last show in 2019" said the german Artist.
Sebastian Nabel is an artist that is based in Dresden, Germany. Whilst oil on paper is his main medium, Sebastian sometimes works with mixed media and has also been known to use his blood if he feels the work calls for it. His use of lighting when creating skull work is exceptional and his paintings have an aged, timeless feel to them. Often small in size, the originals look stunning when framed and it is easy to see why collectors are taking notice.
The Black Sheep Gallery, is a creative multi-media studio and glimpse into the darkly eccentric yet enticing perspective of Los Angeles born and raised artist Jill Behunin. Better known on the art scene as Pookie, her biggest objective is to provide a non ego driven, creative atmosphere and platform for artists of all levels...from the "dark artists" who have a following to the "underground street artist" who has never shown.
The Black Sheep Gallery presents this new art exhibition from november 12 to december 12 together with some amazing works from Pookie and MM FABRICATIONS.
BLACK SHEEP GALLERY
231 North 1st Street, Burbank, CA, 91502, United States
310-987-1205
jill@theblacksheepgallery.com
www.instagram.com/sebastian_nabel/?hl=de