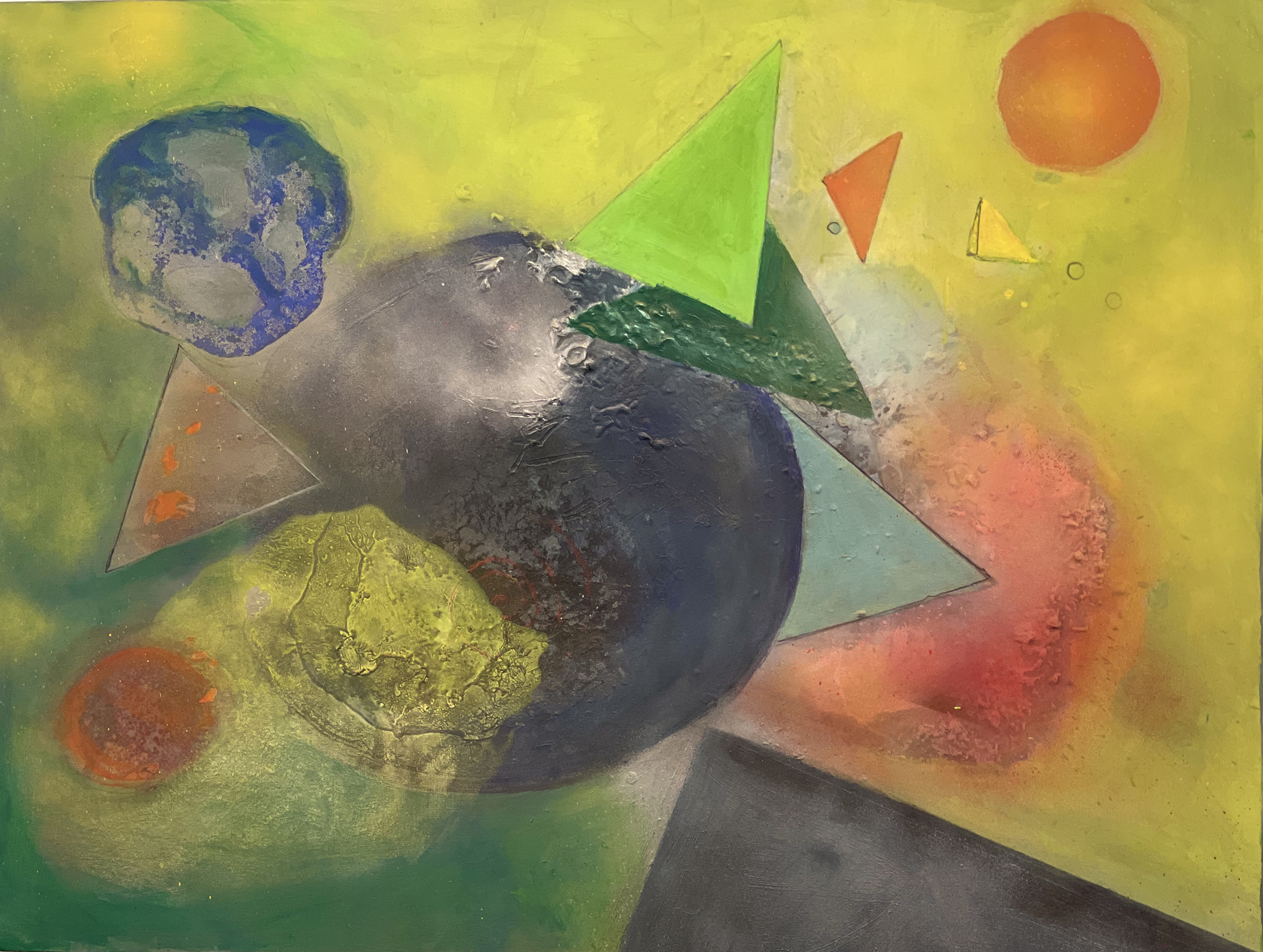 Bonita Helmer: Change in Velocity | Mela M: THE AUTHORITY OF COLOR AT THE SPEED OF LIGHT
2716 S La Cienega Blvd., Los Angeles, CA 90034
Nov 20, 3 PM - 7 PM — ends Jan 01, 2022
Bonita Helmer: Change in Velocity

Artists are visionaries and have an uncanny awareness of societal undercurrents before the rest of the world is aware of them. Helmer's last series, In the Midst of Chaos (2018), was a response to so much upheaval and discord in the world. Her current series, Change in Velocity (2021), is a response to, and the product of, the enormous upheaval of the last two years. From the vantage point of hindsight, Helmer's work has an almost eerily prescient view of the world. We were descending into a level of chaos that even artists could not have predicted. We find ourselves now, coming out of the chaos, but with the knowledge that things must change in order for humanity to move forward.

---------------

Mela M: THE AUTHORITY OF COLOR AT THE SPEED OF LIGHT

Mela M's sculptures are her interpretation of the seamless interconnectedness of light and material form and reference the pronounced uncertainty and unpredictability of our rapidly changing world. In her work, she seeks to both describe and inform the journey we are on.

The ominously aggressive sharp and angled forms are in stark contrast to the radiance of the shockingly brilliant colors. And yet these irregular and uncommon shapes and colors create a balance in their chaotic asymmetry. There is an order and visual harmony that transcends the seemingly incongruous pairings.