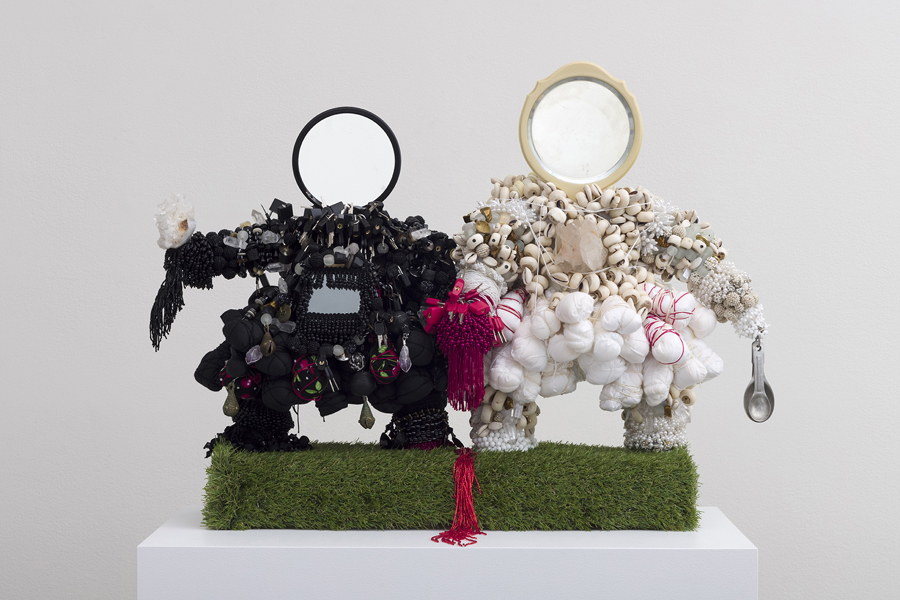 SeenUNseen: Curated by Alison Saar | Don Suggs: Out of Body
45 N Venice Blvd., Venice, CA 90291
Nov 11, 10 AM - 6 PM — ends Jan 08, 2022
SeenUNseen: Curated by Alison Saar
(pictured)

L.A. Louver is pleased to present SeenUNseen, a group exhibition curated by Alison Saar. The ten featured artists seem to conjure their images from another plane, giving form to something heretofore unseen and immaterial. Artists include JOJO ABOT, Rina Banerjee, Vanessa German, Kathy Grove, Julia Haft-Candell, Keisha Scarville, Ricardo Vicente Jose Ruiz, Kenyatta A.C. Hinckle, Arthur Simms, and Saar herself.

--------------

Don Suggs: Out of Body

L.A. Louver is pleased to present Don Suggs: Out of Body, an exhibition that features five large-scale paintings that Don Suggs (1945-2019) created towards the end of his life, accompanied by related prints.

Suggs's Out of Body paintings were generated literally out of the artist's own "body of work." In each instance he approached a previously resolved painting that he had created in the 1970s or 80s and reworked it not in destructive fashion but in "additive" re-resolution.