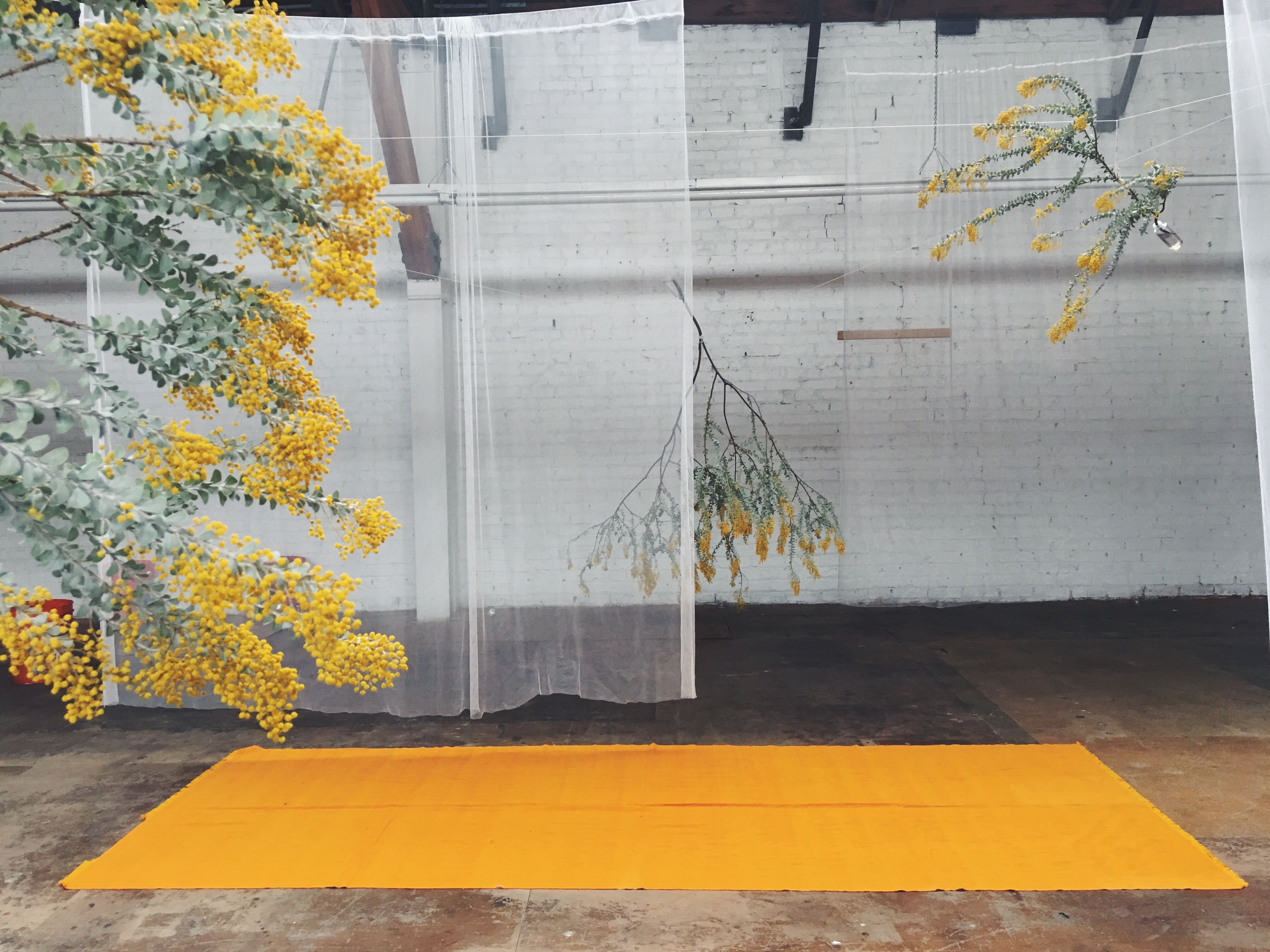 'tend to care' & 'open dialogue' facilitated by Lani Trock and Summer Bowie
3910 Los Feliz Blvd., Los Feliz, CA 90027
Nov 19, 3 PM - 5 PM — ends Dec 04, 2021
Join us on Friday 11/19 for a public program in support of Lani Trock's exhibition 'and so we blossom gently into the infinite garden'

'tend to care' is a durational performance, occurring throughout the exhibition, during which the installation will evolve and shift shape as a living, breathing, ever-blossoming garden & sanctuary, mirroring the mycelial networks of web3. on 11.19.21, Lani Trock will engage with this process as a public performance co-facilitated by Summer Bowie & Tulpa, followed by 'open dialogue,' a safe space to discuss and share our somatic, spiritual and philosophical experiences, through meaningful conversations together in community.

all public programs are made possible by the national peace service (NPS), an ongoing project initiated in 2017. Through radical thought experiments made into tangible, temporary expressions, NPS imagines a decentralized, post-capitalist future society; one that facilitates our collective liberation, mirroring the effortless, symbiotic flow of nature's zero-waste, circular systems. As we honor each individual aspect as essential to the collective whole, we in turn build a more just, equitable, loving and peaceful world.

Lani Trock is a multi-disciplinary artist based in Los Angeles. Through archival research, audiovisuals, movement, sculpture, and immersive, participatory installations, she works to facilitate planetary evolution into unity consciousness. With a practice centered in world-building, she frequently utilizes fragile, evolving and ephemeral materials, exploring non-attachment, slowness and deep patience. With an awareness of this universe as a fundamentally interconnected, symbiotic organism, all aspects are honored as equally essential for their unique contribution to the collective whole. Her work envisions alternative future paradigms that embody a cultural shift away from scarcity, commodification and competition, in favor of abundance, collaboration and mutual benefit. The primary objective of her practice is to advocate for the peaceful evolution and spiritual elevation of humankind.

Summer Bowie is the managing editor of Autre Magazine, an LA-based art and fashion publication online and in print. A former dancer and educator, she brings her studies in movement and language to her assessment of culture at large.