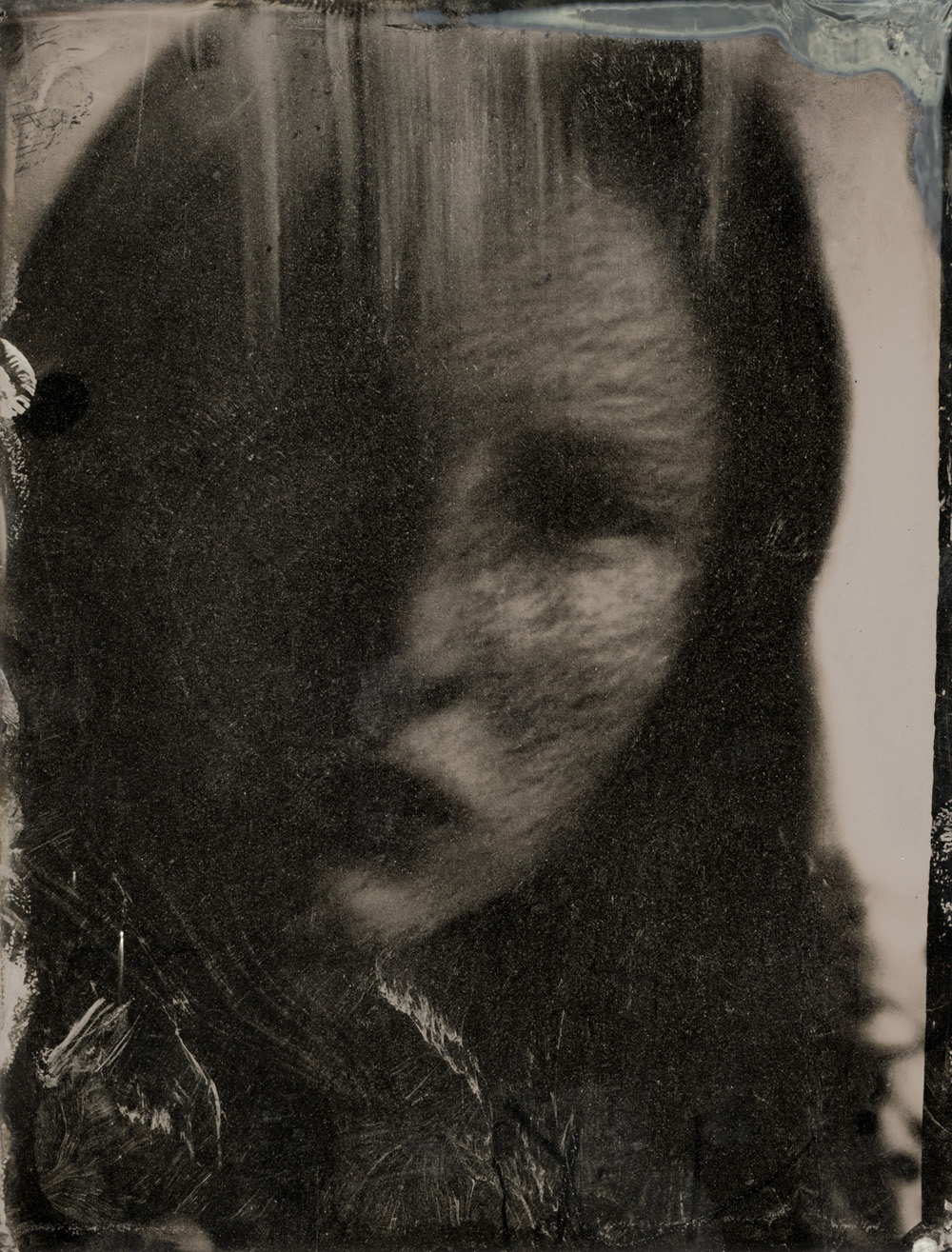 Erica Shires: Ghosts Disappear Like LIght
1028 N. Western Avenue Los Angeles, CA 90029
Nov 27, 12 PM - 5 PM — ends Jan 14, 2022
Saturday, November 27, 2021 marks the opening reception of a solo exhibition by New York based interdisciplinary artist, Erica Shires. On display will be a selection of works from her ongoing wet-plate collodion series. 

In the summer of 2019, I was introduced to the film Silvia by Erica Shires, a short she collaborated on with Italian performance artist Silvia Morandi. The two filmed in the hauntingly aesthetic Casa Regis Center for Culture and Contemporary Art in Italy. Silvia received laurels from and was shown during the 2020 Screen Dance Festival in Stockholm, Sweden. During the same year, I worked with Casa Regis, to present a selection of Shires' collodion wet-plate series at Fotofever Contemporary Art Fair at the Carrousel du Louvre in Paris. During 2020-2021, VC Projects curated images from Shires' wet-plate series into two group exhibitions in Los Angeles. This will be the first solo exhibition of her work at El Nido art space. 

The collodion process was invented in 1851 by Frederick Scott Archer and eventually replaced the daguerreotype. The collodion methodology is a mixture of preparing chemicals, setting up the shot with a view camera, and capturing the composition. Whether glass or metal, the photographic "film" gets coated, sensitized, and exposed, needing to be developed within minutes, inside the portable darkroom set-up on location. It is a labor-intensive process where elements of space and time create layers of metaphor and poetry. 

While the technique she uses dates back to 1850, what is particularly admirable about Shires' wet-plate collodion series is how the compositions relate to our current cultural anthropology. Gazing at the work reminds one that this adaptable illuminated field might possibly capture evidence of a soul, whether through a person or an object. Her compositions mark a quest for understanding the essential essence of our beings. 

Shires' finished work has a crystalized aspect, as the viewer witnesses an inner world documenting a particular vibrating existence. Shires states, "I am never interested in portraying anything in a literal sense. I am looking for some deeper resonance, that liminal space that touches on our vulnerability and mortality. This wet-plate series examines our fleeting time in this world, and the way sorrow changes us." 

Erica Shires is an interdisciplinary artist working with photography, video, and 3D animation. She has combined the archaic process of wet-plate collodion photography with augmented reality and her most recent video works connect analog with digital to explore the elasticity of reality in virtual worlds. She lives and works in Brooklyn, NY.