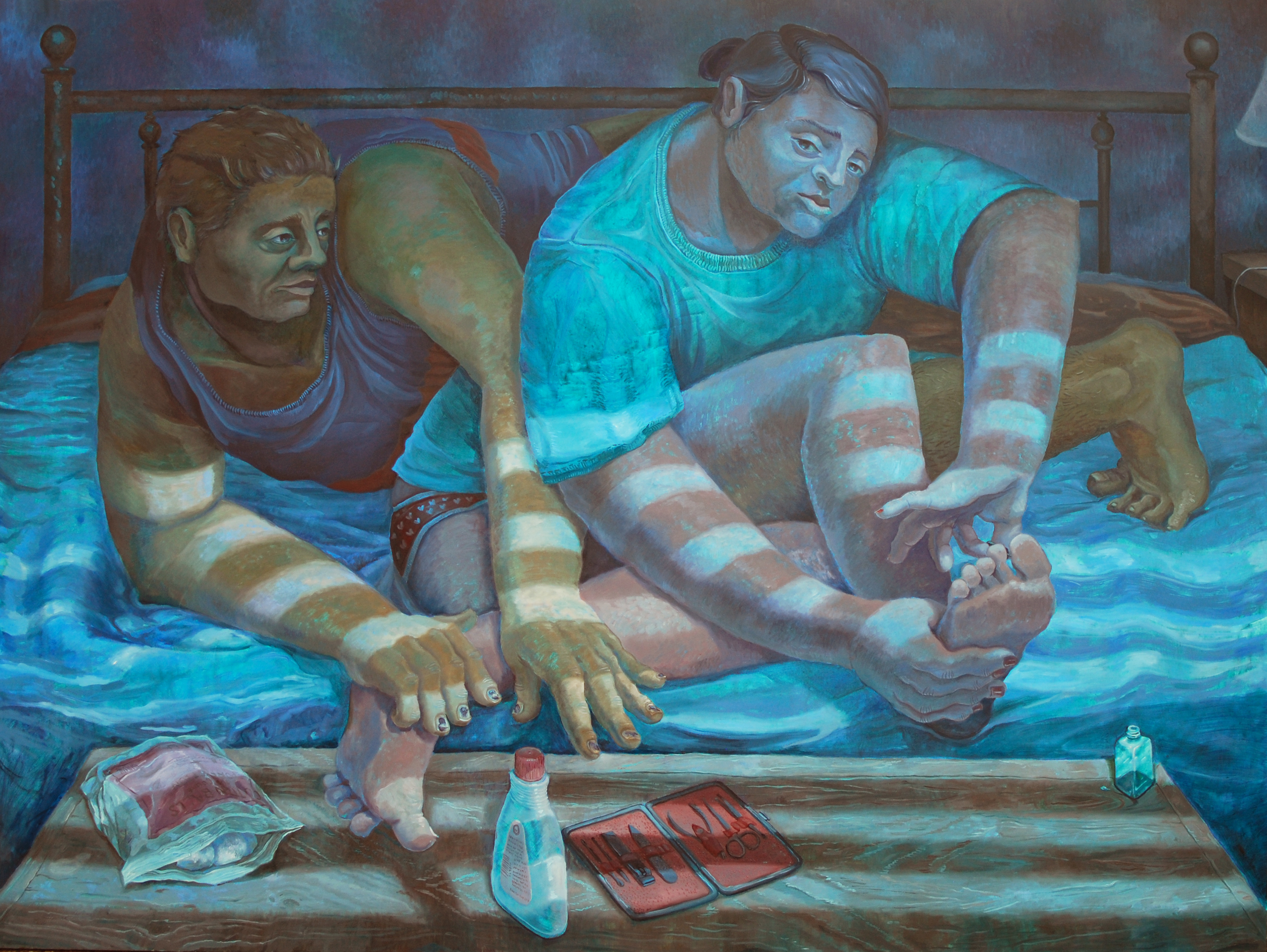 Lights
607 N La Brea Ave Los Angeles, CA 90036
Dec 11, 6 PM - 9 PM — ends Jan 29, 2022
Parisian gallerists, collectors, and art advisors Dimitri and Jennifer Lorin are pleased to announce the opening of their new space, Lorin Gallery, in Melrose, with a second location in Downtown Los Angeles. Its grand opening will take place on Saturday, December 11th, 2021, from 6 to 9 PM in 607 N La Brea Ave, Los Angeles, CA 90036.

The opening exhibit "LIGHTS" will highlight the works of six contemporary artists who graduated from the New York Academy of Art, including Meg Rossetti, whose compositions explore abstracted figures using the body as a starting point.
The exhibit also includes works by AXA Prize Finalist Erin Milez, Jeffrey L. Wood, Hannah Murray, Pedro Troncoso, and Yang Du. Artists will be present at the opening and will be available to discuss their works, which are mostly figurative paintings.
"With Lorin Gallery, we'll focus on working with young, emerging artists, supporting them from the very early stages of their career. I'm excited to collaborate with different people from the art world, including curators and art collectives with extraordinary taste and global vision" says Dimitri Lorin, owner and founder of the gallery. "Our goal is to grow together with our artists and bring a fresh proposal to Los Angeles' art scene. With numerous collectors from Europe and Asia and an international presence at Art Fairs worldwide, we want to be the bridge for our art community."

After running Avenue des Arts Gallery in Hong Kong and Los Angeles for seven years, Dimitri and Jennifer Lorin are ready to write a new chapter as gallerists with Lorin Gallery. With their name on the front and a new location, the Lorins hope to create a space where collectors can discover talents, locals can experience artworks in person, and bring a roster of worldwide artists to L.A's flourishing art scene.

The group show will be on view until January 15th, 2022. Online viewing for the show will be available on the gallery's website: loringallery.com and via Artsy.