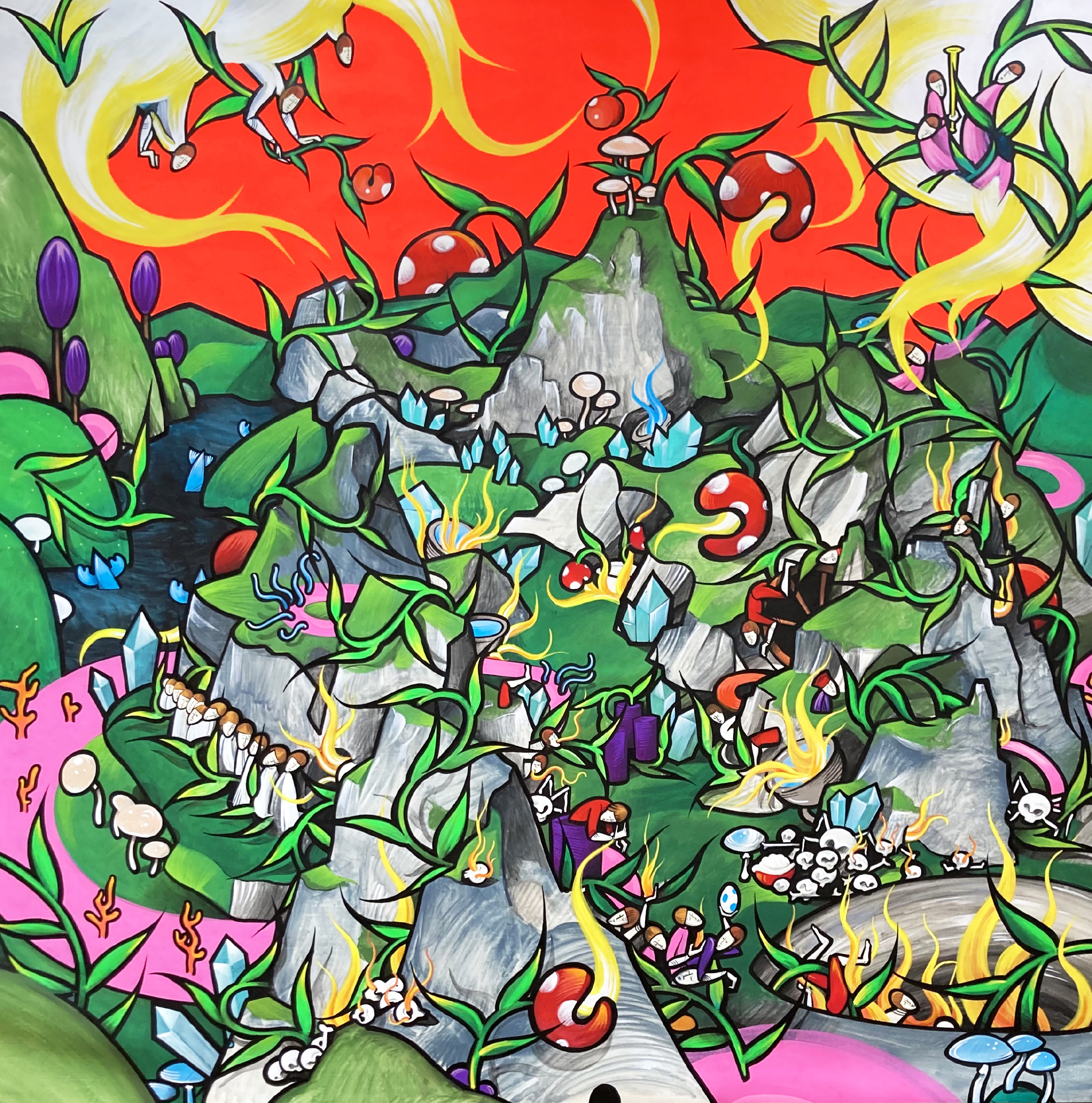 Jerome Rasto: Judgment Day
616 South La Brea Ave, Los Angeles, CA 90036
Dec 11, 5 PM - 8 PM — ends Jan 09, 2022
FRENCH ARTIST "JEROME RASTO" PRESENTS A NEW SERIES OF PAINTINGS IN A FIRST SOLO SHOW AT ATHENESSA GALLERY IN LOS ANGELES.
JEROME RASTO's newest body of work features 17 vivacious pieces deeply marked by "Illumination Manuscripts" and Iconography of the Middle Ages.
In his skilled hand classic video game icons are treated with the same reverence as Byzantine Master would when save for a portrait of Christ. Familiar Characters from youth culture, television, and video games are transformed from the disposable and raised into the realm of the sacred and divine.
"The distinction between Good and Evil remains a central theme on which I am the first to question. The apocalyptic representations are in my work because these are feelings that we can have within us. I'm not trying to bring out the idea that we are on the verge of the end of the world, but to express my feelings and anxieties: sometimes in my paintings, there is just anger."
Judgment Day is presented by Athenessa Gallery and is on view from December 11 - January 9
Art: Inferno, Abyss I Acrylics on canvas I 60x60 in I 2021
athenessagallery@gmail.com