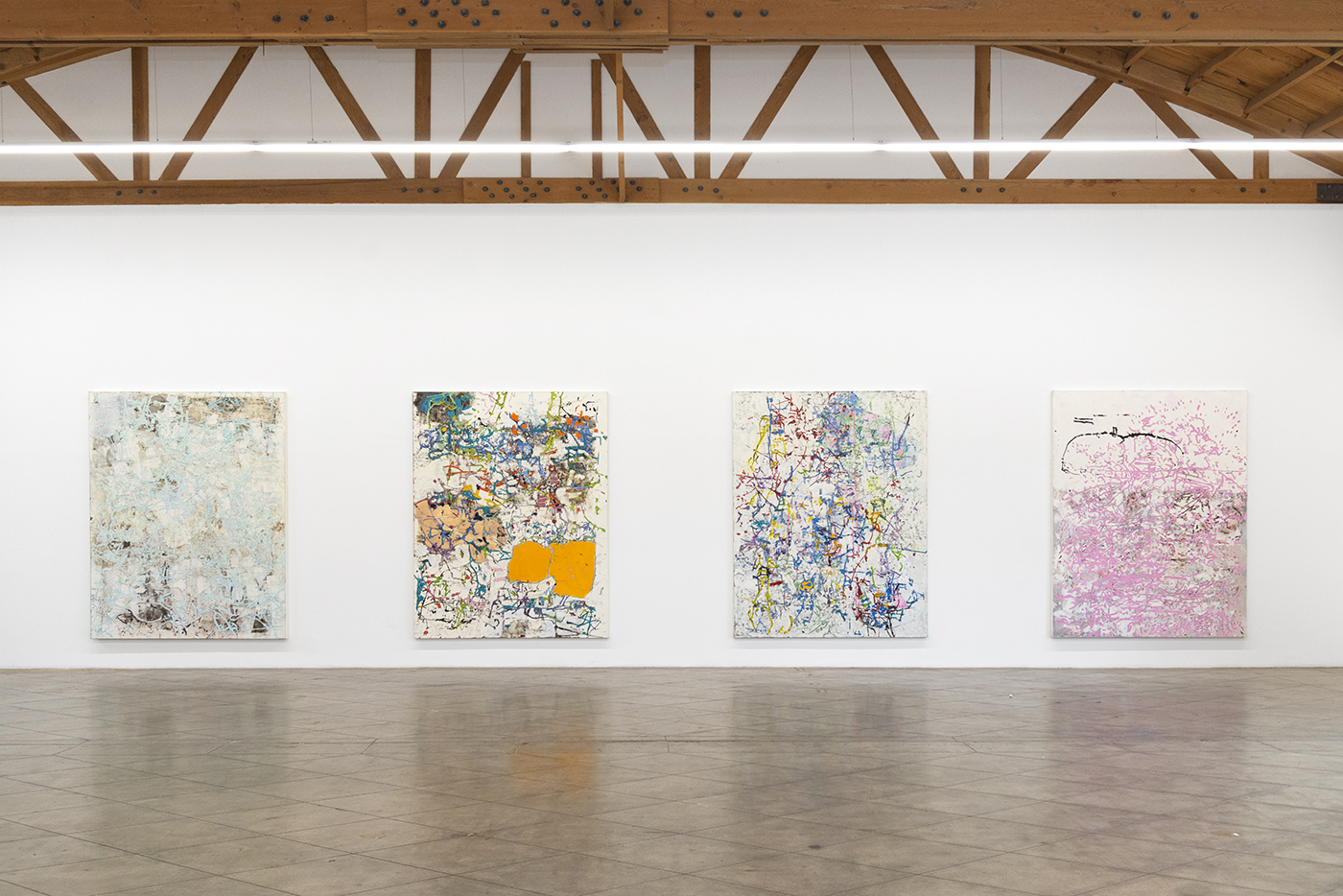 Jan Frank: Lover Boy
4859 Fountain Avenue Los Angeles, CA 90029
Dec 15, 6 PM - 9 PM — ends Jan 27, 2022
If I had to get a tattoo, I'd probably reproduce a Jan Frank drawing, maybe on my back or upper arm. Nobody would fuck with somebody with a tattoo like that. — Glenn O'Brien

Gruin Gallery and domicile (n.) are pleased to present a solo exhibition of iconic Dutch American painter, Jan Frank. The exhibition features works from Frank's archetypal 1990s period in addition to present-day works.

Trained among conceptual artists including Donald Judd, Carl Andre and Philip Glass, Frank is a 1970s New York City radical. He continues to work in the same Bond Street loft he moved into after graduating from the Whitney Independent Study Program in 1978. Frank was taught by Ron Clark, with whom he made several films. He also learned a lot from Vito Acconci and Yvonne Rainer, who influenced him to make time-based and site-specific art. His first solo show in New York was held at The Kitchen in 1977, curated by Robert Longo, and he has been experimenting ever since.

Jan Frank is obsessed by line – especially the gestural organic Abstract Expressionists shapes of the New York School of the 1950s. It is a line that risks accidents, which are incorporated into an ever-evolving image. It is a line that serves him well as he fluctuates between figurative and landscape sources. A line that exposes an evolving and repetitive infatuation with iconographic shapes derived from the female form. Frank picks winning gestures that extend from his Dutch roots to the freer forms of his adopted country. Van Gogh and Mondrian meet Pollock, De Kooning and Warhol's Diagram paintings.

The exhibition features two of the earliest works from Frank's Plywood Series (1990-1991), in which he used sheets of standard manufactured wood veneer as a "sketch book" for an archive of visual sources that he has appropriated from the history of modern art. Using an overhead projector to cast fragments of his Modernist predecessors' linear motifs onto the plywood, Frank deployed an 6-feet-long ink-laden brush to trace the marks and gestures of masters. The works on view from this series reference Jackson Pollock, Phillip Guston, and Louise Bourgeois.

Frank addresses the quintessential subject of art history: the female form in his Nudes Series. For these works, he sketched countless movements from a live model and then distilled the relationship between movement and form into refined marks. Making the sketch, removing areas of lines, going back into the drawing, traversing the boundary between figuration and abstraction, appropriation and original. The resulting paintings range from near-literalism to near abstraction.

As a continuation of his initial foray with appropriation, Frank has created a new series of eight-feet-tall silkscreens on linen for this exhibition. Projector-guided brushstrokes are replaced with silk screened prints to cast complex networks of culled passages from art history onto the support. Beginning with a blue painted surface, retooled like drawings, washed away, rubbed and scraped out with turpentine, these pieces are not purely 'manufactured', but iteratively evolved through addition and subtraction.

Jan Frank was born in Amsterdam and lived in the Congo before his parents immigrated to the United States. He currently lives and works in New York City. Frank's works are in numerous public and private collections, and he exhibits widely throughout the United States, Europe, and Australia. Frank has exhibited with Paul Kasmin, NYC (2011); Olsen/Irwin, Sydney, Australia (2012); The Merchant House, Amsterdam (2013); Nahmad Contemporary (2014, 2017) and Nahmad Projects (2018). This is Frank's first exhibition in Los Angeles.