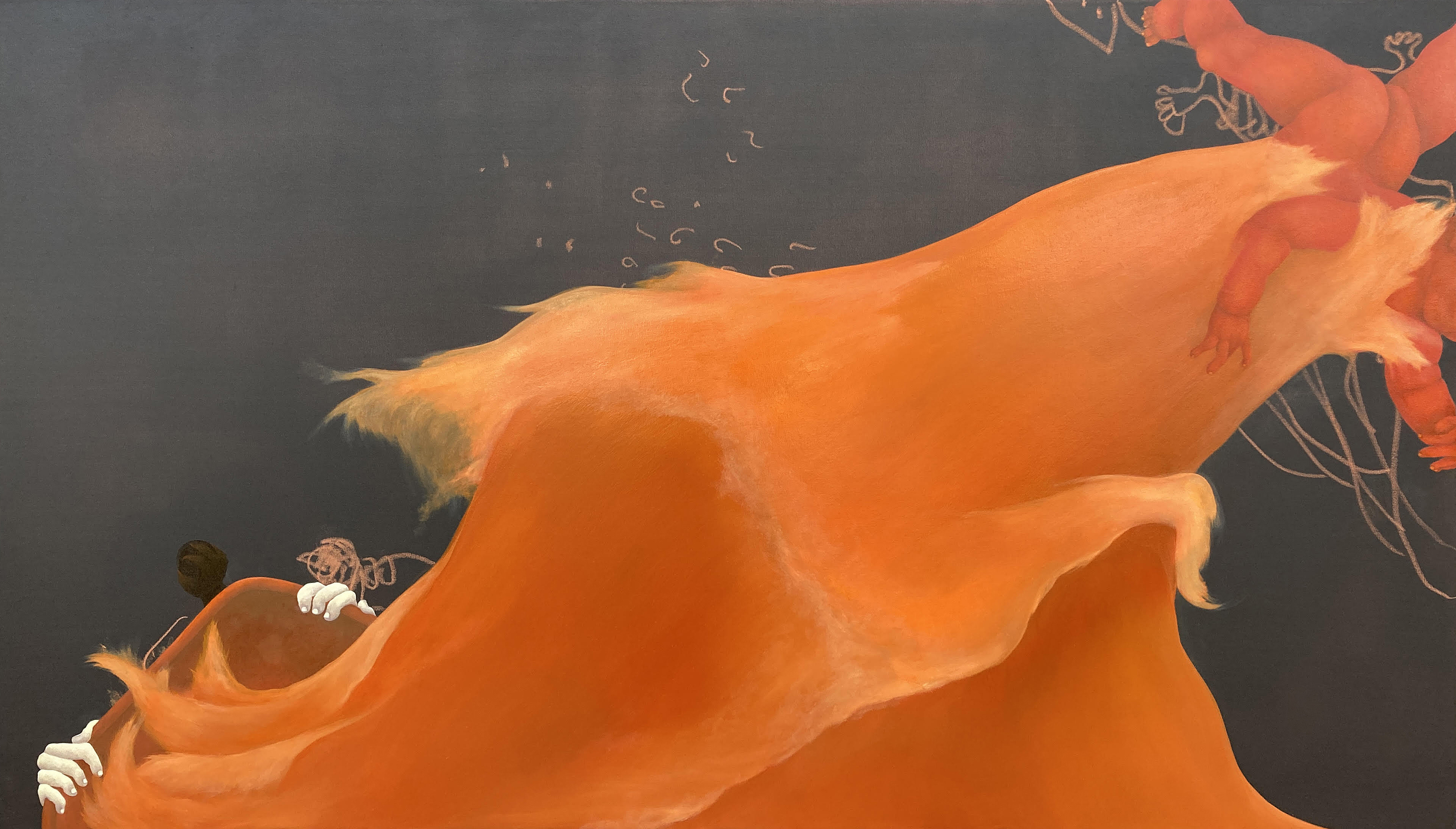 Ranee Henderson: Vigil Auntie
206 S Ave 20, Los Angeles, CA 90031
Jan 15, 5 PM - 9 PM — ends Feb 26, 2022
Luna Anaïs Gallery is pleased to present Vigil Auntie, an exhibition of recent work by the Los Angeles-based artist, Ranee Henderson, on view from January 8th through February 26th, 2022 at LAST Projects in the Lincoln Heights neighborhood. Vigil Auntie marks the artist's second solo exhibition in Los Angeles, California.
Please RSVP: e-mail:
director@lunaanais.com
Drawing from stories of historical events, childhood memories, and family sayings, Ranee Henderson explores life on the bottom of the socio-economic ladder through vignettes riddled with black humor and hypervigilance. Her recent large, almost monochromatic, paintings fill an expanding storybook that uses aphorisms and loose figuration to out injustice and oppression.
Ranee Henderson graduated from both Emily Carr University of Art and Design (2010-Fine Art), and Art Center College of Design (2015-Illustration/Fine Art). She completed her MFA at Milton Avery Graduate School of the Arts at Bard College (2018/2019). Most recently, she was a participant at the Golden Residency (2020) and at the Skowhegan School of Painting and Sculpture (2019). She has built up a diverse body of work, which has been exhibited in Canada, Mexico, and the United States. Henderson currently lives and works in Los Angeles, California.