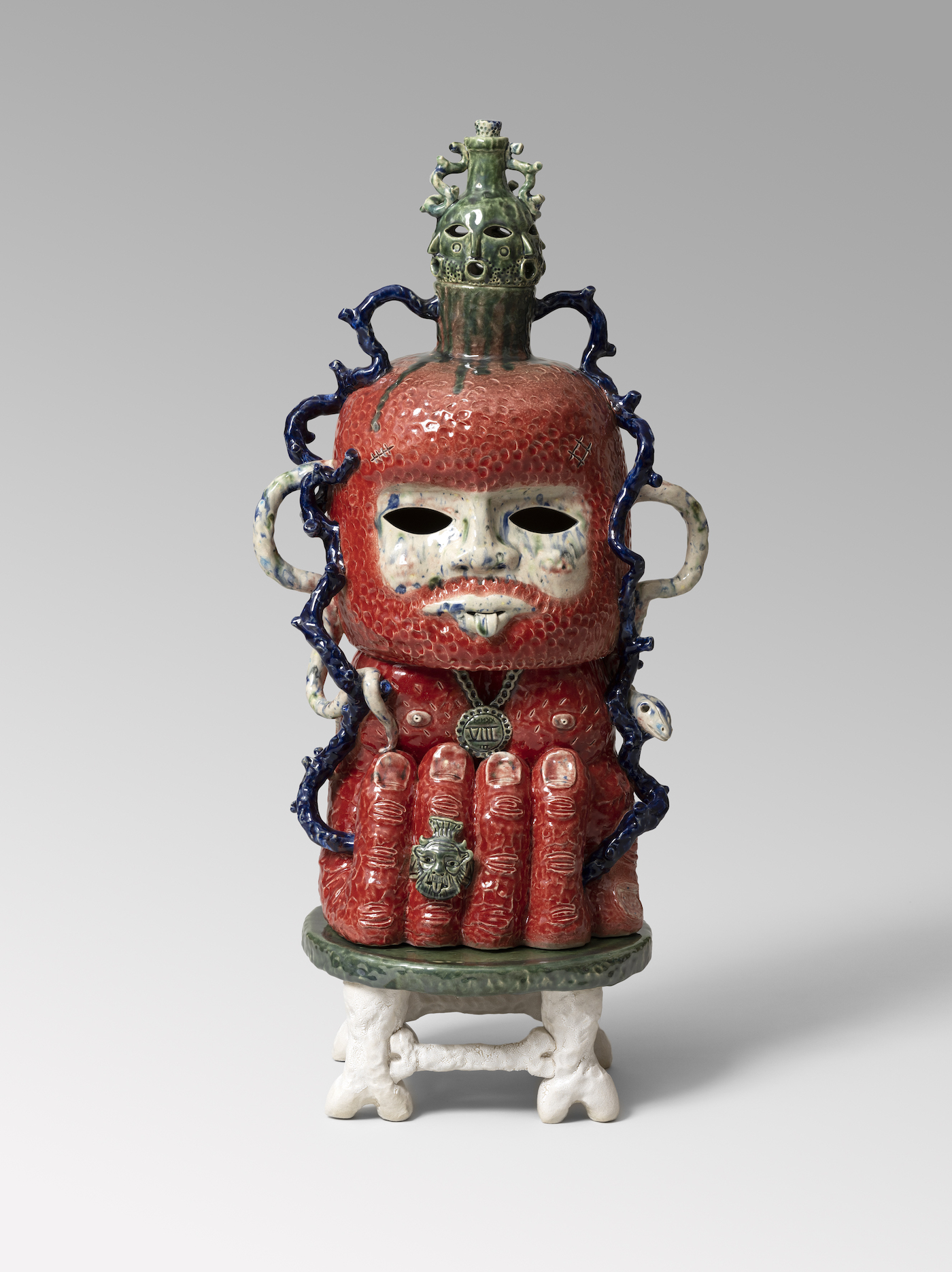 Eric Croes: The Gods Must Be Crazy
2525 Michigan Ave., Santa Monica, CA 90404
Jan 08, 3 PM - 5 PM — ends Feb 12, 2022
Richard Heller Gallery is pleased to present: Eric Croes: The Gods Must Be Crazy. This is Croes' second solo exhibition with the gallery.

Eric Croes creates a procession of singular works, a fresco of characters coming straight from his studio and his imagination. Inspired by his true and dreamed travels — from Southern Italy to California, Egypt or Belgium — by iconic figures — from Janus to Cleopatra — by traditions and folklore — from Roman votive hands to sailor tattoos — but also by his impressions and sensations. He mixes and melts them, knots and recomposes his visions through ceramic. Croes shows an intimate and unique mythology. A universe filled with symbols, stories and poetry.

About the Artist:

Born in La Louvière in 1978
Lives and works in Brussels

Croes graduated from ENSAV La Cambre, Brussels, in 2003 and Académie Constantin Meunier, Brussels, in 2014. He has had many exhibitions, including: Always On My Mind, Almine Rech, London; 7, Sorry We're Closed, Brussels; F Like Family, Richard Heller Gallery, Santa Monica; and Ni gris, ni verts, VNH Gallery, Paris. His work is in the permanent collections of: Musée National de la Céramique, Sèvres, France; Le Voyage à Nantes, Nantes, France; ASU Art Museum Ceramic Research Center, Arizona, USA; Le vent des forêts, Lorraine, France; and Beth Rudin DeWoody Collection, USA.