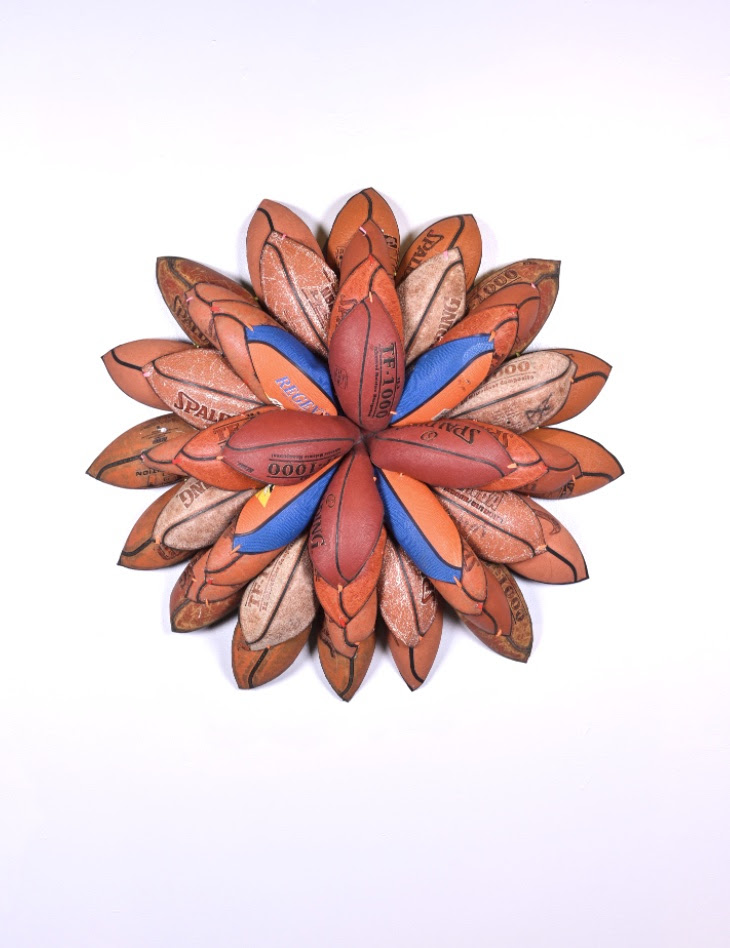 Rooted in Voyage
👀
5376 W Adams Blvd, Los Angeles, CA 90016
Jan 15, 5 PM - 8 PM — ends Feb 05, 2022
Band of Vices coLAB is pleased to present a group exhibition featuring 11 artists, from Washington D.C., Maryland and Virginia curated by Thomas James.

ARTISTS
Akea Brionne, Asha Elana Casey, Wesley Clark, Walter Cruz, Brandon Donahue, Jabari Jefferson, Lex Marie, Murjoni Merriweather, Charles Phillipe Jean-Pierre, McKinley Wallace III.

A single object has the ability to inform us of significant moments throughout history. Some objects are used to physically alter the world, while others are used to culturally shape the world. Both sorts of items take us on journeys that can be bodily, philosophical, and/or spiritual. Rooted in Voyage: Connectivity Through Objects investigates the ways in which inanimate objects help us to illustrate our culture and document the history of now.

The artworks on display portray meaningful objects, encapsulating their significance to our existence. By creating original relics that document Black experiences, the artists in this exhibition serve as archivists. Their work showcases how objects can serve as a tool to teach us about the nuances within our past. This knowledge helps to inform our present, which allows us to imagine an unfamiliar future.

- Thomas F. James, Curator

EXHIBITION EVENTS
Artist Talk, Sunday, January 16, 11-1 p.m. Join curator Thomas James and exhibiting artists as they discuss the meaning of objects within their practices, how geography and travel has influenced their lives and more. Please note this talk will take place at Sacred House (across the street from coLAB 5351 West Adams Blvd.).

Curatorial tour: Thursday, January 20, 6 - 7 p.m. Curator Thomas James will give a guided tour and afterwards will be joined by curator Jasmine McNeal. Please note that this talk will take place the coLAB
(5351 West Adams Blvd.).

Community Object Exchange: Saturday, January 22, 6-7 p.m. Bring an object you are comfortable exchanging with someone else (such as, a book, bracelet, clothing, etc). Please be prepared to speak to a small group about why this item is important to you and why you would like to pass it on to someone else. Please note this event will take place at coLAB (5351 West Adams Blvd.).

About the curator Thomas James in Baltimore's Best Art Exhibitions of 2021
Thomas James is the Visual Arts Curator at Creative Alliance in Baltimore, Maryland. He is also an independent curator, cohort member of The Commons shared workspace in Annapolis, and a blogger for Urban Walls Brazil. He studied Business Administration at Frostburg State University where he first dove seriously into the world of art. His first exhibition was at Mountain City Center for the Arts, where he was interning. After graduation, Thomas took an opportunity to independently curate another exhibition, Darkest Before the Dawn at the Maryland Hall for the Creative Arts, and was eventually able to get the show to travel to another gallery in Washington, DC.

Thomas then went on to join the team at The Phillips Collection in Washington, DC and conduct a fellowship at The Maryland Federation of Art in Annapolis, Maryland before joining the Baltimore anchor institution, Creative Alliance, in 2018. Today, Thomas continues to curate beyond Creative Alliance at legendary institutions like the Eubie Blake Cultural Center in Baltimore, Maryland and Anne Arundel Community College.