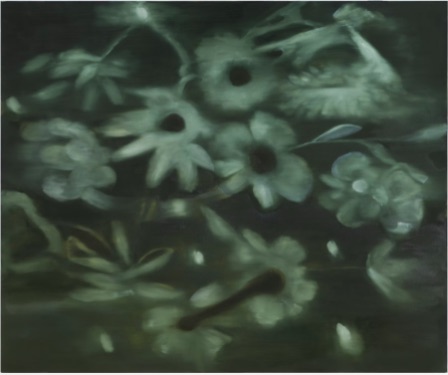 Ross Bleckner: Sehnsucht
1700 S Santa Fe Ave #101, Los Angeles, CA 90021
Jan 15, 12 PM - 6 PM — ends Feb 26, 2022
Vielmetter Los Angeles is pleased to present Sehnsucht, the gallery's first exhibition with New York-based painter Ross Bleckner. This exhibition of recent paintings also marks the artist's first solo show in Los Angeles in over 25 years.

On view is a selection of paintings comprised of an array of symbolic imagery, such as flowers, ghostly figures, anatomical moments, and abstract landscapes. Ethereal and hallucinatory, the compositions blend abstraction with realism, as Bleckner's visual iconography shifts in and out of focus, offering radiant passageways of hope within an ethos of transformation. Bright colors rendered with a blurred, glowing sense of light fade into the artist's signature depths of impossible darkness — the masterfully executed paintings express a multitude of emotions and conditions such as anxiety and loss, while also proposing a quest for more; that which may be beyond suffering. The title of the exhibition — Sehnsucht — a German compound word, originating from an ardent longing (das Sehnen) and addiction (die Sucht) is used here to describe that yearning for an ideal.

Over the last fifty years, Bleckner has chronicled his own continual search for truth and beauty through an ever-suggestive language of variety and vision — as if painting his contemplative awareness of time, our collective societal transitions, and the fragilities of existence. Bleckner's paintings can often be seen as depictions of consciousness itself mutating, as a means of exploring the terrain(s) between the body, perception, and transcendence. Employing a wide range of expressiveness and painterly tropes Bleckner's immersive paintings seamlessly marry the metaphysical with the world of appearances, the inside with the outside, and the somber with the sensual.