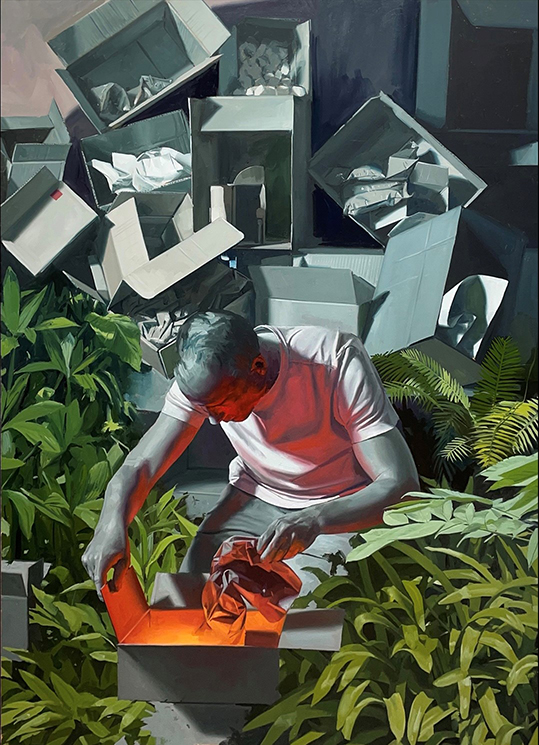 "Mirror" and "Terrain"
14321 Yale Avenue Irvine, CA 92604
Jan 29, 2 PM - 4 PM — ends Apr 16, 2022
Irvine Fine Arts Center's new exhibitions "Mirror" and "Terrain" feature works by Gretchen Batcheller, Beth Davila Waldman, Perin Mahler, Alkaid Ramirez, and Kaitlynn Redell.

Works on view in "Mirror" explore the boundaries between the real and imagined and the fragile delineation between the personal and the social.

Thematically, works featured in "Terrain" draw upon nuance, material experimentation, and sentimental gestures to create image-based works that beckon viewers to remember the past, interrogate the present, and contemplate the future.