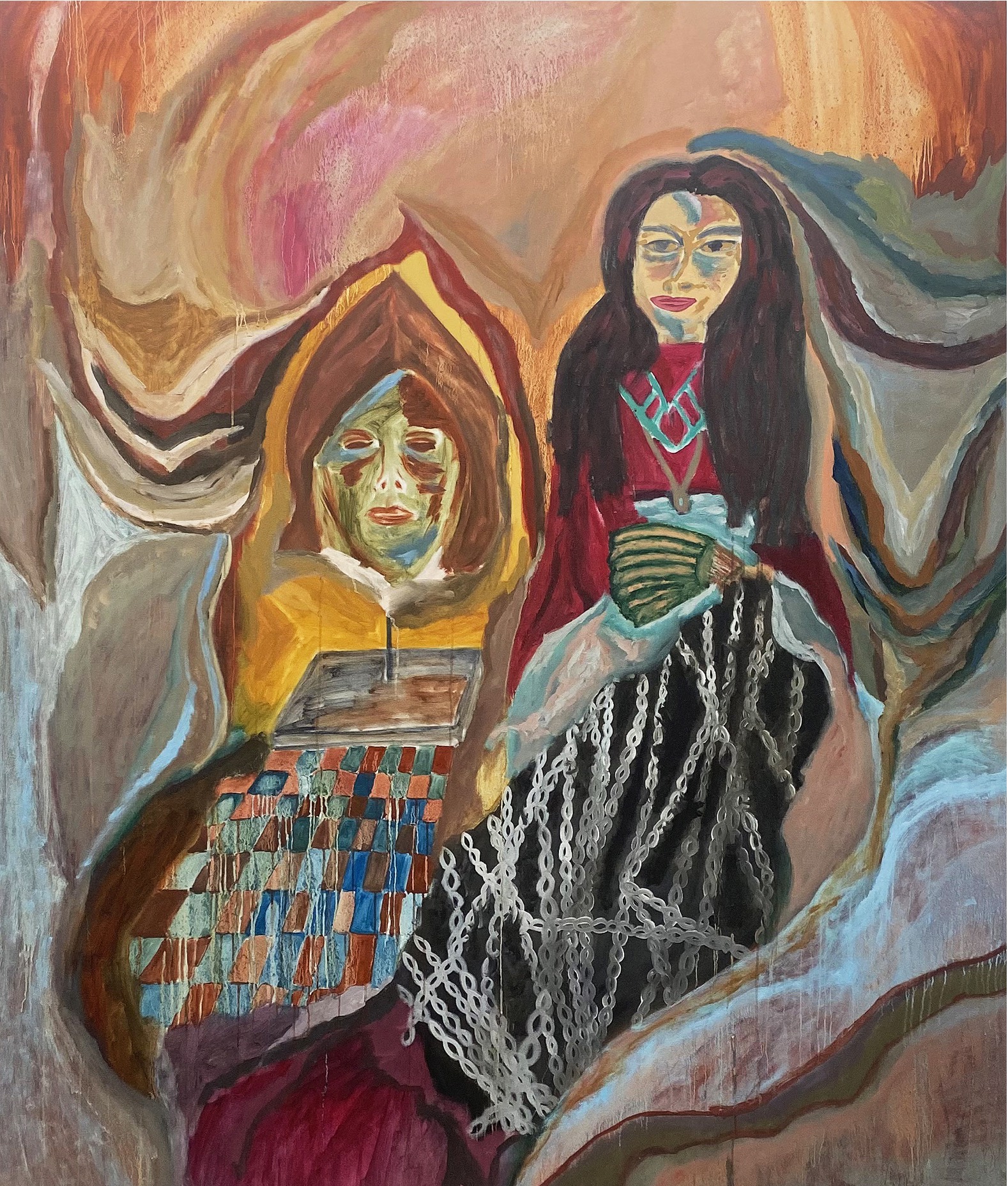 Rachel Bridges: Sinigang Gang
204 S. Avenue 19 Los Angeles, CA 90031
Mar 31, 7 PM - 11 PM — ends Apr 30, 2022
RACHEL BRIDGES // SINIGANG GANG REPRESENTS AN IMPRESSIONISTIC IDENTITY CRUSADE FOR COMFORT THROUGH THE HOT POT CAULDRON OF CULTURAL COLLISIONS CEASELESSLY SEASONING THIS REVERSE COLONIALIST'S WINKING WITCH WISH TO PLANT FERTILE FLAGS INTO THE MINKY MUD OF LANDS FAR FROM HOME BUT FOREVER NEVER ALONE.
RACHEL BRIDGES (B 1982 SAN FRANCISCO, CALIFORNIA), A FILIPINX-AMERICAN PAINTER AND SAN FRANCISCO ART INSTITUTE (SFAI) ALUM, LIVES AND WORKS IN LOS ANGELES.
GALLERY SADE LOS ANGELES PRESENTS RACHEL BRIDGES // SINIGANG GANG WITH AN OPENING RECEPTION ON THURSDAY, MARCH 31TH, 2022 FROM 7-11PM. THE WORKS WILL BE ON VIEW EVERY SATURDAY AND SUNDAY FROM 1-6PM UNTIL APRIL 30TH, 2022, AND BY APPOINTMENT AT ALL OTHER TIMES.
GALLERY SADE LOS ANGELES IS LOCATED AT 204 S AVENUE 19, LOS ANGELES, CALIFORNIA.
FOR INQUIRIES AND PRIVATE VIEWING APPOINTMENTS CONTACT
SADE-LA@SADE-LA.COM
. FOLLOW @SADELOSANGELES FOR EVENT INFO AND UPDATES.