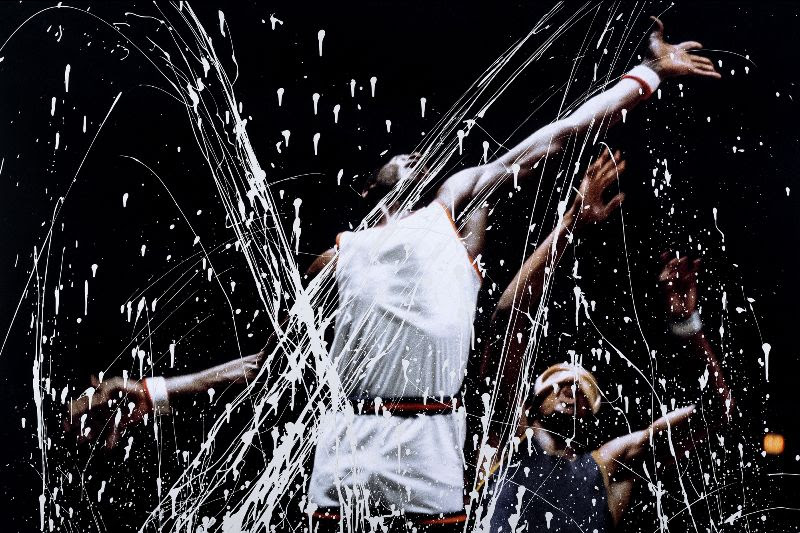 Reverberation Group Exhibition
👀
310 E Queen St, Inglewood, CA 90305
Apr 09, 6 PM - 9 PM — ends May 28, 2022
Residency Art Gallery is extremely pleased to present Reverberation, a group exhibition. This exhibition will run from April 9th through May 28th, 2022 with an opening reception that will take place on Saturday, April 9th from 6pm to 9pm. Participating artists include AK Jenkins, Lorenzo Baker, Telvin Wallace, Jonah Elijah, Bradley Ward, Joseph Sherman, Ashley Teamer and Esteban Samayoa.

Attending a basketball game is electric – the buzzers, players in action, stomping feet and crowd excitement. The sounds travel in energy-filled waves. Whenever a player pivots or a referee blows their whistle, impact and airborne sound waves travel across the basketball court into the stands. The same is said of the impact that the game of basketball has had globally. The game is universal. Its influence on culture and society reverberates through every hood, borough and suburb around the world. Basketball has shaped many lives, whether it be from sharing moments with others playing recreationally or intramurally, watching larger-than-life players turned cultural icons or its impact on fashion, style and politics. This exhibition will explore basketball's influence on our culture and subsequently, the artworld. Participating artists will address the question: As an artist and viewer, how does basketball echo throughout issues of gender, race, politics and class beyond the game?

Join us next Saturday for the opening reception. Sounds by DJ HunnidGee and refreshments will be provided.