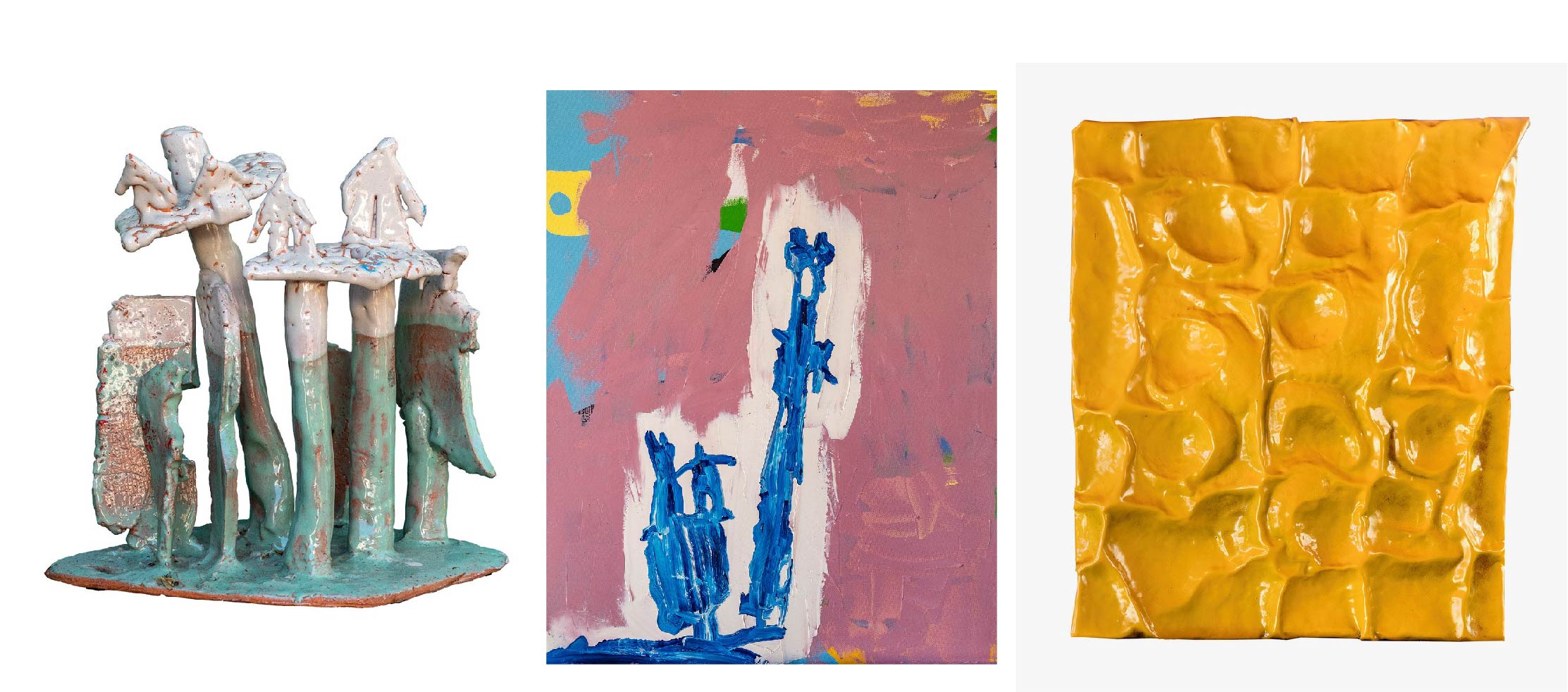 Tim Ebner: Constant Change
5828 Wilshire Blvd. Los Angeles, CA 90036
Apr 23, 3 PM - 6 PM — ends Jun 04, 2022
CMAY Gallery is pleased to announce the gallery's first solo exhibition with veteran Los Angeles-based artist, Tim Ebner.

Ebner burst onto the LA scene in the 1980's at the noted Richard Kuhlenschmidt gallery. He later moved to the renown Rosamund Felsen gallery where he was featured in 15 solo exhibitions.

Known for his stylistic changes Ebner continues to evolve his artwork. In the 1980's he came out of CalArts creating "Finish Fetish" paintings which were exhibited numerous museum exhibitions including shows at the New Museum in New York, Phoenix Art Museum, Fondazione Michetti, Vicca Franca a'More, Italy, Museum of Contemporary Art, Los Angeles amongst others.

In the 1990's, while showing at the Rosamund Felsen, Ebner made a complete shift in his artistic practice. His new work was figurative. He was making paintings of animals but not in their natural state but rather he painted them as portraits. During the years he exhibited at the Rosamund Felsen Gallery Ebner continued to experiment and evolve different bodies of work.

About 6 years ago Ebner started creating "Finish Fetish" paintings again but now painted on shaped metal that he created at a forge nearby his studio. He has included four of these works in the exhibition.

The second grouping of works are featured in the main gallery at CMay. He has included a mix of new oil paintings and sculptural works.

The paintings draw their inspiration from Ebner's own sculpture comprised both of metal and ceramic pieces. Shown together there is a visual and conceptual transformation between the three-dimensional and two-dimensional works. Ideas move back and forth between the pieces evolving into a personal dialog within his own artistic practice.

Ebner is a unique artist whose constant search has evolved into different bodies of work that at first may seem not to be related. As a whole, however, the process of discovery and his obsession to create new objects is always at the center of his practice pushing his artistic repertoire into unexpected territories.