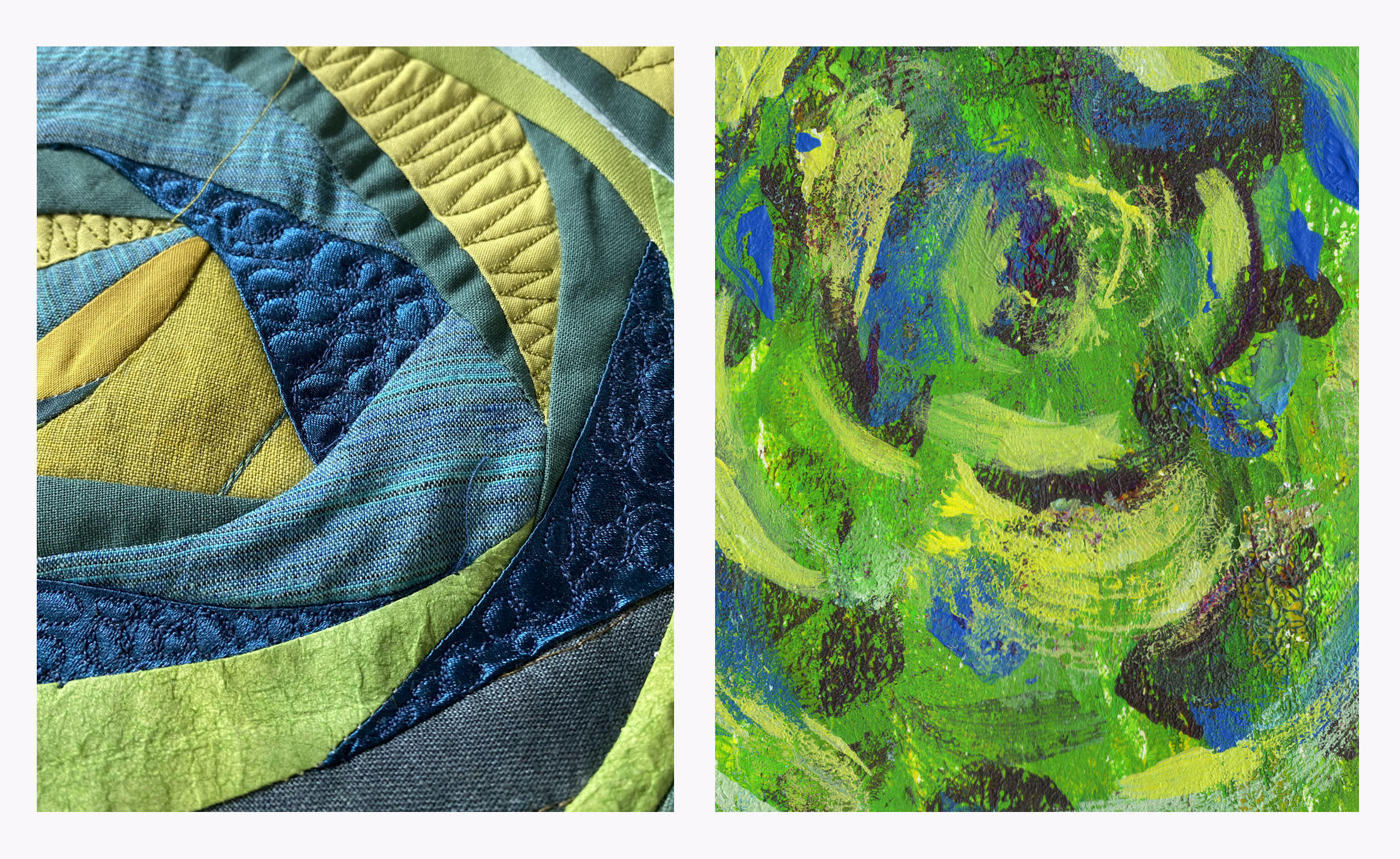 Liberty Worth and Susan Springer Anderson: BLOOM
3440 Motor Ave STE 203 Los Angeles, CA 90034
May 14, 6 PM - 9 PM — ends May 21, 2022
To bloom implies growing, expanding and moving outward in a state of beauty and fruition. Rather than requiring ideal locations and perfect conditions, it involves force and power.

Susan Springer Anderson and Liberty Worth create with energy, persistence and tenacity - they push for the moments of fruitfulness and press into what is coming ahead.
Both artists are Los Angeles based, working in mixed media. They teach art together at a local high school and are also wives, mothers and business owners.

Susan Springer Anderson employs experimental printing techniques including trace monotypes and multi layered acrylic monotype printing that result in ghostly remnant-like drawings and spatially dense, texturally rich mixed media paintings.
Liberty Worth is a fiber artist, using unconventional sewing techniques to create textile paintings that push beyond the idea of tradition. Repurposed design sample materials combine with cotton, silk and wool to reveal new worlds of imagery.

Experience this two week show through the opening reception, closing artist talk or by appointment.