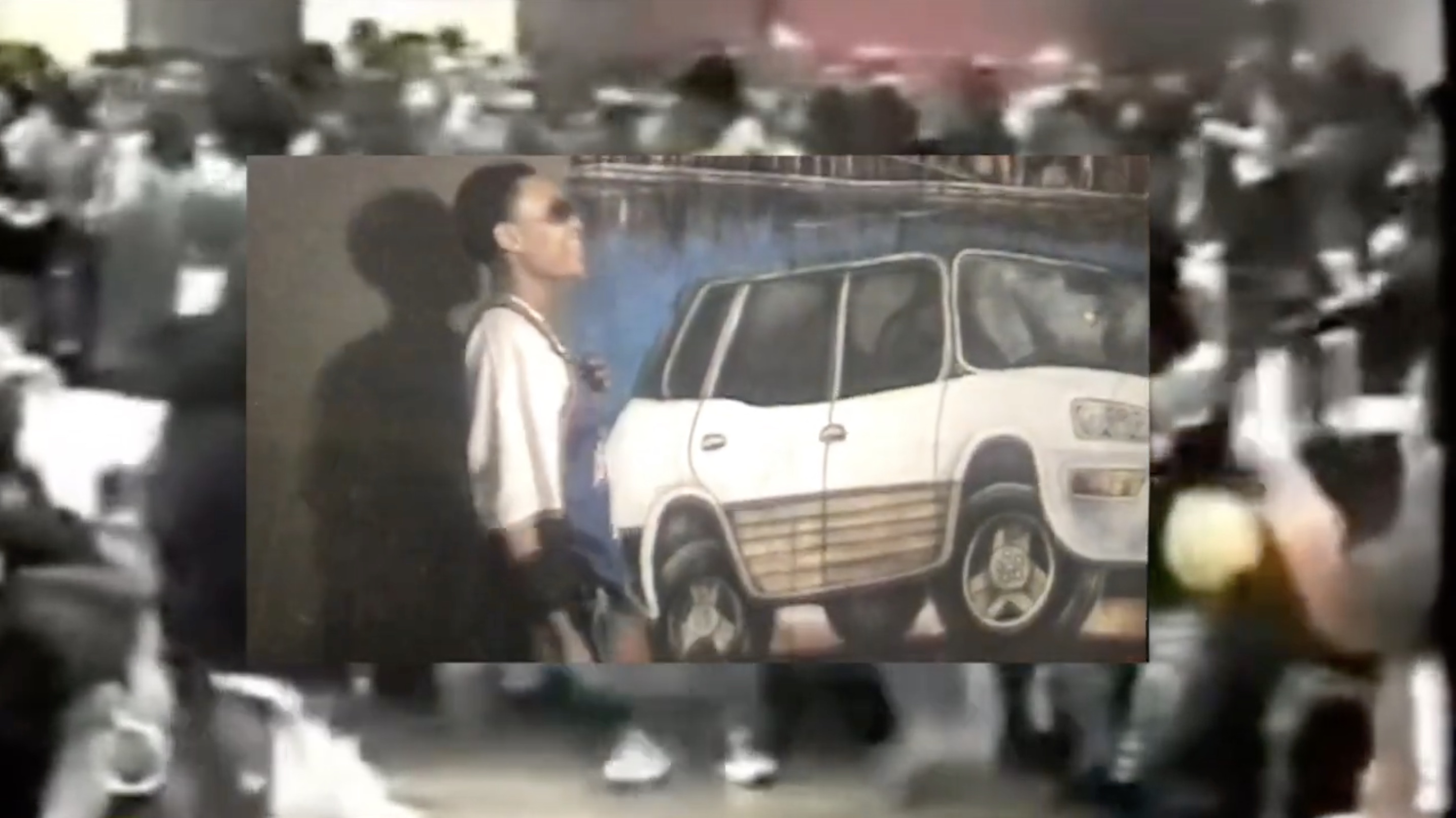 Reclaiming Performance: Reverence of Self, Curated by Cat Jones
👀
6522 Hollywood Blvd., Los Angeles, CA 90028
Apr 23, 7 PM - 9 PM — ends May 29, 2022
LACE proudly announces the seventh in its series of Emerging Curators events, Reclaiming Performance: Reverence of Self, a series of recorded and live performances.
Our 2022 curator, Cat Jones, is a Los Angeles-based artist whose projects use different mediums to resist western cultural binaries. Black queer artistry is fundamental to these visual and auditory narratives that encourage a sharing of truths that result in healing.
"We discover that movement and performance have always been our saving grace. It has been our refuge from rejection. Seeking acknowledgment and praise within the queer community is often vital to the sustaining of our existence when engaging in unsafe spaces. There is a celebration of our continuance," explains Jones.
Emerging Curator 2022 Panelist, Uri McMillan, an Associate Professor of Performance Studies in the Departments of English and Gender Studies at the University of California, Los Angeles states: "Cat Jones's proposed exhibition is a timely, urgent, and utterly unique project dedicated to an under-considered group, particularly in the realm of the art world. It will provide a much-needed and creative corrective."
Through these performances and conversations, the audience will experience the intimacy and sensuality of body movement as a means of reclaiming trans masculine identity. Most importantly, the project highlights transmasculine and Non-Binary individuals who use performance as a medium to heal, release, and celebrate their lives and importance in our world.
About the Emerging Curator Program – this program is designed to discover curatorial talent in Los Angeles and gives an opportunity for an emerging curator to partner with LACE. Applicants are reviewed by a panel that recommends a compelling project to the LACE team consistent with LACE's experimental spirit. This year's call for proposals was for projects centered on performance.
Support for this exhibition provided by the Wilhelm Family Foundation, the Angeles Art Fund, the Pasadena Art Alliance, and the Andy Warhol Foundation for the Arts.
Special thanks to Hamza Walker and our friends at LAXArt, and to the Thompson Hotel, Hollywood.
Curator & Artist Bios
Cat Jones-Curator
Cat Jones, is a Los Angeles-based artist whose projects use different mediums to resist western cultural binaries. Black queer artistry is fundamental to these visual and auditory narratives that encourage a sharing of truths that result in healing.
NIC Kay
(b. 1989 Bronx, NY) makes performances and organizes performative spaces. Their works have been performed nationally and internationally in spaces including Akademie der Künste, Berlin, Germany; Buddies in Bad Times Theatre, Toronto, Canada; Encuentro 19, Mexico City, Mexico; Institute of Contemporary Arts, London, United Kingdom; Portland Institute of Contemporary Art, Portland, OR; and University of Arts, Zürich, Switzerland. NIC was a Foundation for Contemporary Arts Grants to Artists Award (2020). They published their first book, Cotton Dreams, with Candor Arts in 2020.
Dr. Daniel B Coleman
Daniel B. Coleman (he/they) is a mixed-Black trans, queer, and non-binary artist-scholar working at the nexus of critical thought and artistic praxis. They employ mediums like dance, performance art, installation, performance for video, and site particular work to ask critical questions about blackness, Black-Brown coalitions, ecology, and transgender embodiment. They are invested in work that helps his people get more free. You can see more about their work here:
www.danielbcoleman.com
Aasir Cherot
Aasir Cherot uses poetry as a tool for spiritual alignment, and to deepen his connection with ancestral powers. For him, movement is a tool to communicate emotion, and a form of resistance against white supremacy, anti-blackness, and capitalism.
Jaden Fields
Jaden is a poet, cultural worker, and twerk king. He believes in the beauty of vulnerability and the strength in the stories our bodies hold. Jaden finds home in his body by trusting the hip magic of Black bodies, an ancestral wisdom.
Danni Cassette
Danni Cassette is a performance artist and songwriter based in Los Angeles. Born into a musical family deeply rooted church; Danni cultivated their own sound and expression very early on. Having toured over 40 cities across the U.S.; audiences all around agree that Danni's stage presence is electrifying. Danni is very thrilled to have this chance to showcase their own revelations of self through movement, music, and visuals which will demonstrate the constant link between the past and present influences where queer culture has existed.
Sur
Sur is a Black/Queer/Trans-Nonbinary Movemenet Artist & Researcher. Sur's movement work is rooted in navigating around or through trauma throughout the body and allowing any form of bodily expression to release. Sur's work is meant to serve Black and Brown bodies in hope to showcase how movement is a location for healing and liberation.
Jesi Harris– Panel Moderator
Jesi is a multidisciplinary thinker who is passionate about movement, evolution, and the warmth of the sun on her face.
Sevyn– DJ
Sevyn is a Washington DC-born, LA based DJ, who uses music intentionally to heal. Sevyn draws inspiration from the energy of deep house, techno, and drum & bass, with an underbelly of r&b and soulful vocal tracks to make you move. Sevyn hosts a monthly radio show "FLUID" on @Dublab radio where dance holds the utmost importance and aims to highlight and blend sonic syncretism, fluidity, and genre irreverence in every episode.
Image: Still from Cat Jone's Reclaiming Performance: Reverence of Self, 2021