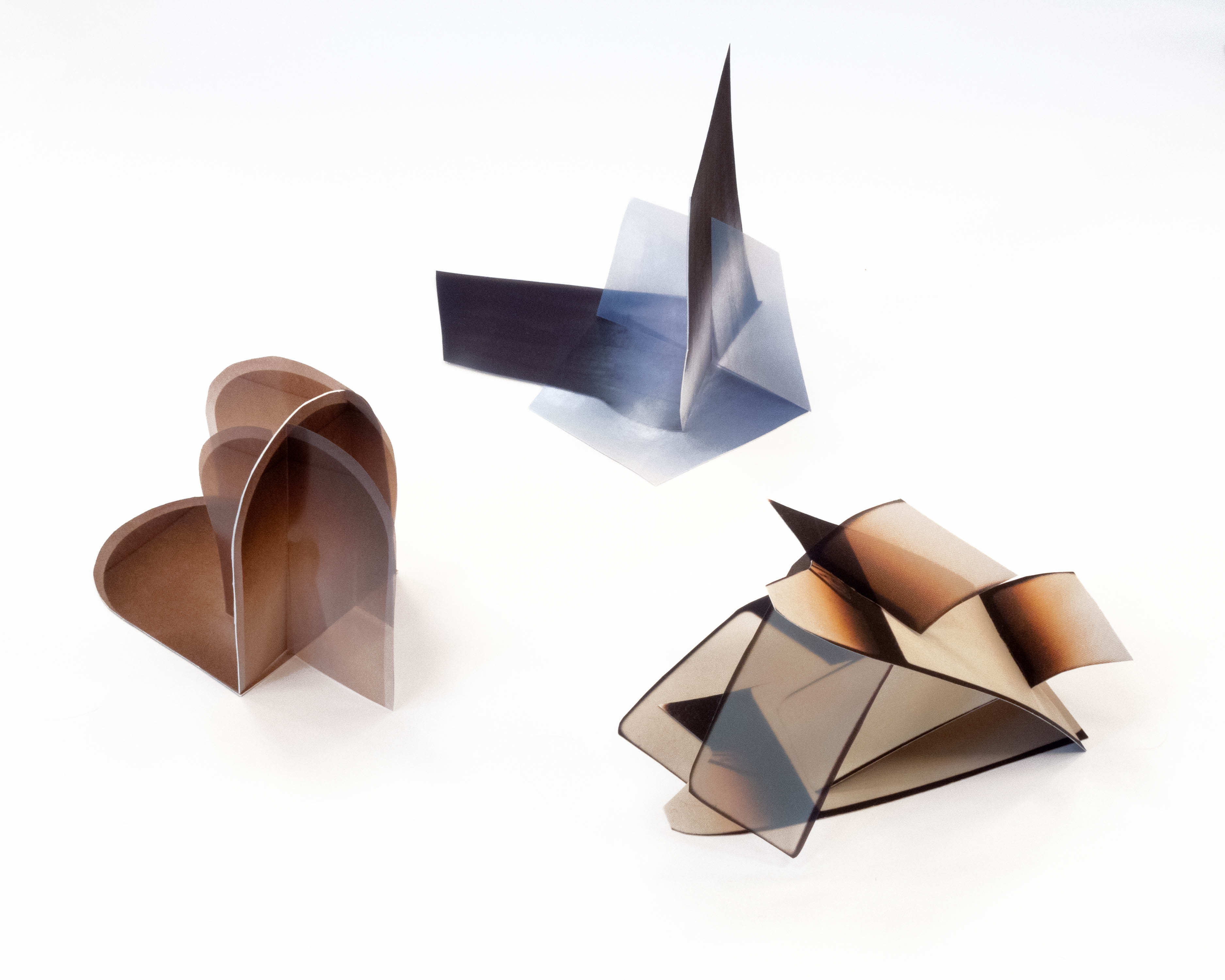 Lucy Wood Baird: What am I, to you?
1206 Maple Avenue, 5th floor, #523 Los Angeles, CA 90015
Apr 23, 7 PM - 10 PM — ends May 22, 2022
Monte Vista Projects is pleased to announce What am I, to you? a solo exhibition of work by Lucy Wood Baird.

What am I, to you? examines the ambivalent nature of images via sculptural spatial collage of photographic prints. These prints, used as material for composite objects and installations, are divorced from their context and play with the perceived reality and dimensionality of the printed image. They are documents of things, while existing simultaneously as another thing themselves, showing multiple perspectives at once, and bringing into question what perspective is true or real, if any.

The works in the show use images as objects, duplicates, shadows, negatives, positives, and mirrors, sometimes in unison or intermittently. Some works allude to ambient light that is documented from another context, marking the passage of time, but the works track that time with their own metric. Light becomes material in all works, as it is in the creation of images.

What am I to you? cannot be captured or fully possessed, the works maintain their own agency as they are dependent on light, time, or movement to activate them. All inherently fragile, they are not fleeting enough to be considered temporary, but not permanent either. Their surface and context changes over time. Their meaning and materiality are contingent and unstable, which is ultimately the subject. They are as seductive as they are confusing and question the perspective you are viewing, and what other vantages might reveal or hide.

Lucy Wood Baird lives and works in Chicago, IL. Baird's work has been included in exhibitions across the country including Filter, Chicago, IL (2015); Aperture Foundation, New York, NY (2016); and Aviary Gallery, Boston, MA (2016), Harvey Meadows Gallery, Aspen, CO (2017), Soil Gallery, Seattle, WA (2018), and Mana Contemporary, Chicago, IL (2021). Her work is included in private collections nationally. She has been an artist in residence at Vermont Studio Center in Johnson, VT, (2016, 2022) and Anderson Ranch Arts Center in Snowmass, CO (2017) and Kimmel Harding Nelson Center for the Arts (2020). She holds a BA from Harvard University (2010) and an MFA from Massachusetts College of Art and Design (2016).