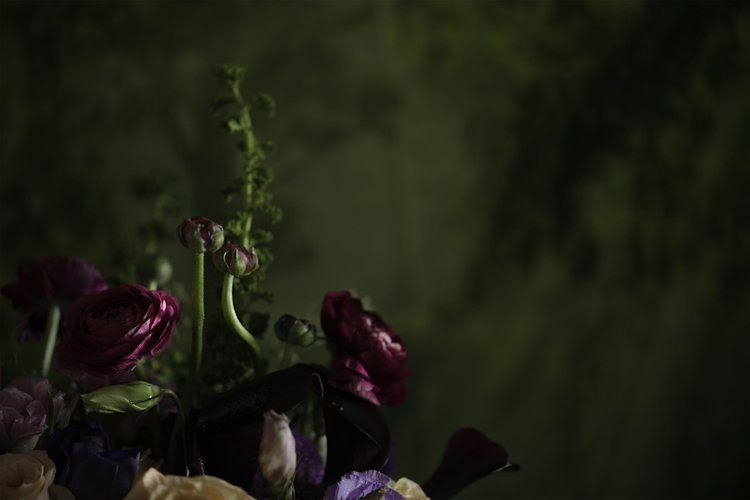 Eileen Cowin: see you tomorrow...
1117 Venice Boulvard, Los Angeles 90015
Apr 24, 2 PM - 5 PM — ends Jun 06, 2022
An arrangement of cut flowers: Hopeful or despairing? Wedding or funeral? "Why not both?" proposes Eileen Cowin in see you tomorrow, an exhibition of new and recent photo-based and video artworks by this veteran Los Angeles artist that opens on Sunday, April 24 and continues through Saturday, June 6 at as-is.la.

Cowin became known in the nineteen eighties for her carefully staged and emotionally charged images of (presumably) family members captured at moments of (implied) conflict; artworks presenting a world-view that was sometimes characterized, and with only a little exaggeration, as "dystopian." Perhaps she was then looking into the future—at what would become our unhappy present. But rather than take the victory lap her predictions entitle, Cowin now adds to her otherwise grim prognosis some perhaps unexpected notes of hope and joy. "Pessimism of the intellect, optimism of the will," advised an important political philosopher at a different if equally fraught historical moment. Cowin concurs in that judgment and proceeds accordingly.

The exhibition, Eileen Cowin: see you tomorrow is presented in conjunction with Takako Yamaguchi: Five Paintings. Reception for the artists on Sunday, April 24 from two to four pm at as-is.la.