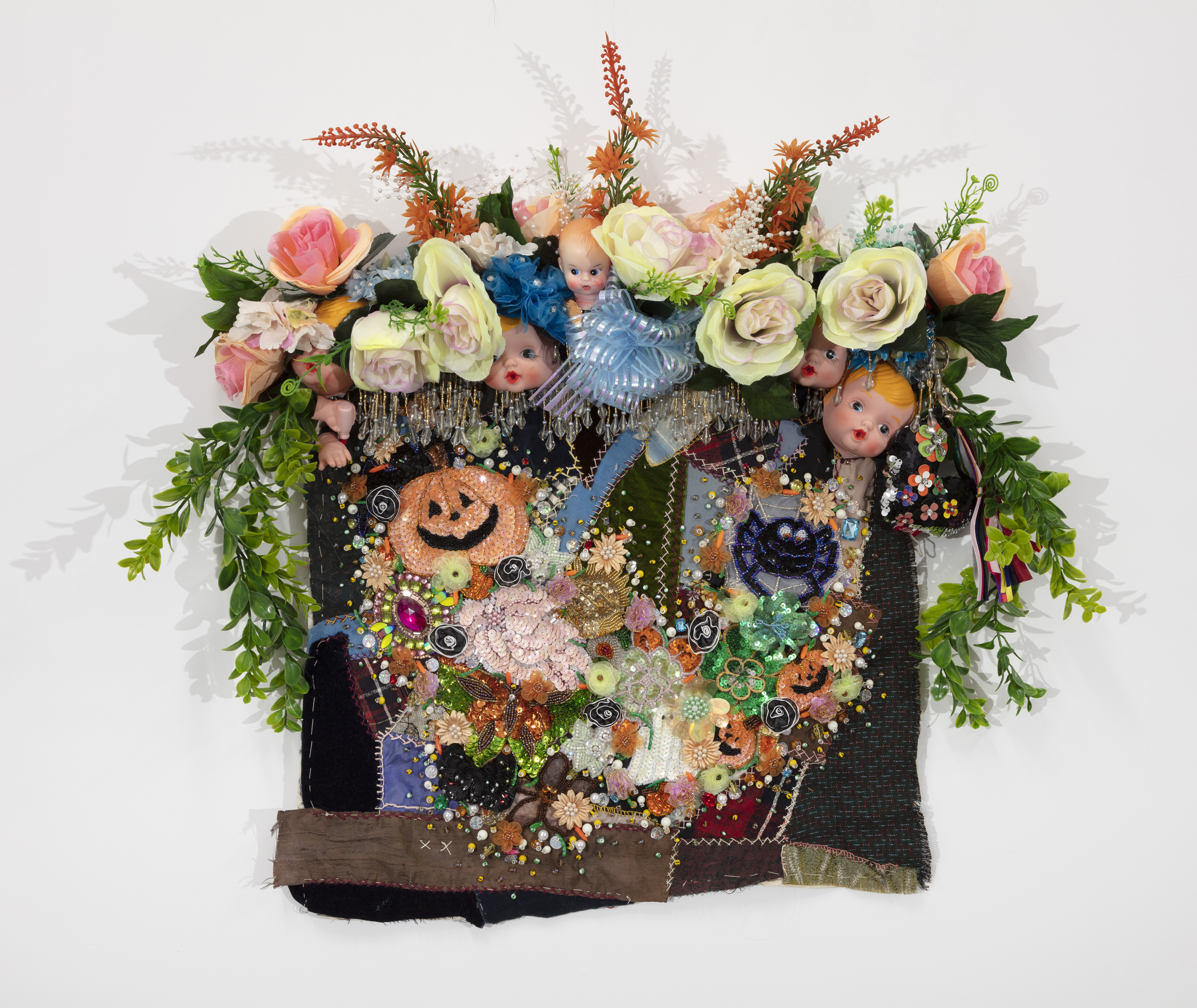 Max Colby: Revival
5247 W Adams Blvd
Apr 30, 2 PM - 5 PM — ends Jun 04, 2022
Shoshana Wayne Gallery is pleased to present Revival by Max Colby. This is the artist's first solo show with the gallery. Revival will be on view from April 30th through June 4th, 2022, with an opening reception on April 30th from 2-5pm.

Revival highlights two mature bodies of work by the artist. Colby's most ambitious and prominent work to date, They Consume Each Other - an installation comprised of 42 meticulously crafted sculptures atop custom glass plinths - sits majestically in the main gallery. In the second gallery, new work from 2022 titled Shrouds connects Colby's interest in material relating to the body in disquieting ways. The title, Revival, references Colby's interest in mundane objects, aesthetics, and excessive consumption in contemporary culture's relationship to normative, violent systems.

They Consume Each Other explores the body and its relation to material through references to ceremony and ritual, evoking a monumental altar. Her subversive and campy usage of mundane material seduces the viewer into complex dialogues on the role of aesthetics in binary, cultural constructions of gender, class, and taste in this playful, yet unsettling installation. With a focus on material, Colby's approach is research-oriented, utilizing Western and American textiles, crafts, and everyday objects. The application is tender and careful, lush and highly embellished, opening a lens to reframe oppressive structures embedded in these materials from a trans and non-binary perspective.

Shrouds connects primary conceptual threads in Colby's practice to the body through familiar objects - quilts. These works begin with reclaimed 'Crazy' quilts from 1900- 1950. The movements style uses a hodge-podge of fabrics lacking repetition and highly embellished embroidery, leading to an aesthetic of visually and culturally conflicting fabrics spliced together piecemeal. Colby's quilts provide a remarkable overabundance of reclaimed materials sewn and embroidered on top. From party supplies to complex hand embroidery, connections drawn in Shrouds focus on reimagining relationships to popular culture and consumption through common associations with quilts of comfort, embrace, and home. Some ominous in scale, others small, the title Shrouds reflects the works anthropomorphic and haunting presence.

Colby has been exhibited internationally including at Wave Hill, the Leslie-Lohman Museum of Art, Sugar Hill Children's Museum of Art and Storytelling and Museum Rijswijk, among others. She has completed residencies at the Museum of Arts and Design (New York), the Wassaic Project, MASS MoCA and a Leslie-Lohman Museum Fellowship. In 2022, Colby exhibited a campus-wide public commission for Art in Focus at Rockefeller Center in partnership with Art Production Fund. Colby (born 1990, USA) lives and works in New York City. She received a BFA from the School of the Museum of Fine Arts at Tufts University in 2012.