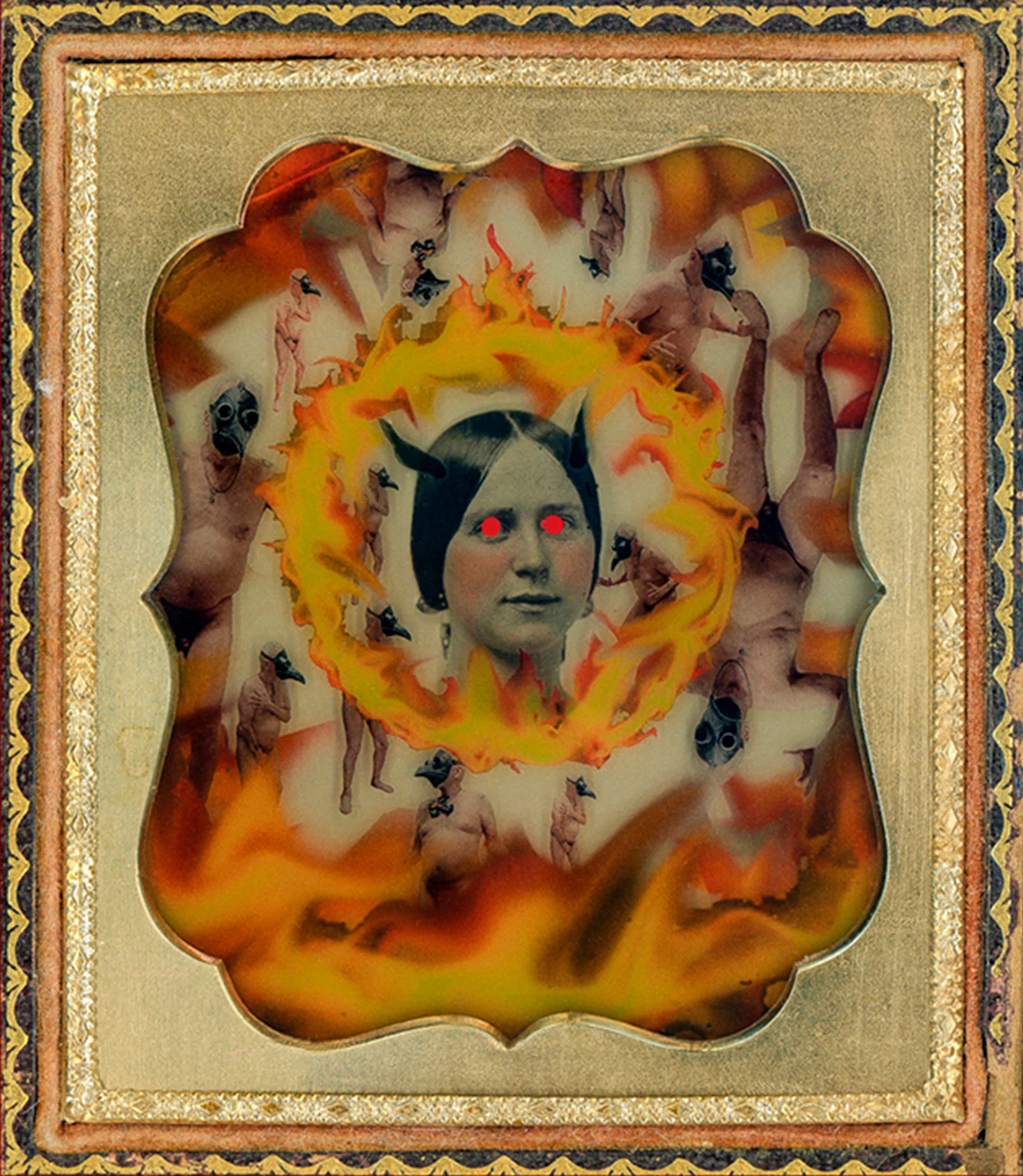 Scot Sothern: Generations
118 Winston St, Fl 2, Los Angeles, CA 90013
May 14, 6 PM - 9 PM — ends Jun 11, 2022
THESE DAYS is pleased to present the exhibition Generations by Scot Sothern

In this exhibition, artist/writer Scot Sothern—best known for his controversial and lauded work LOWLIFE, photographs and stories of street prostitutes in and around Los Angeles during the 1980s—has compiled two bodies of work made nearly fifty years apart. Collected under the shared title GENERATIONS are Sothern's earliest personal photographs, FAMILY TREE 1975 – 1980, and his most recent body of work, IDENTITY, both of which explore time, change, and the multi-directional evolution of America.

GENERATIONS' point of departure is FAMILY TREE 1975 – 1980. This series encapsulates some of Sothern's earliest personal photographs, which he began making soon after leaving the small Missouri Ozarks town where he was raised. In his late teens he left the confines of his father's portrait and wedding photography studio to chase the 1960s glorification of sex, drugs, and rock & roll. He worked as an itinerant photographer with a cache of gimmicks and a conman's mindset. During this period he was also making photographs of characters he met along the way. In 1975, When Sothern began the FAMILY TREE series, complete strangers were more trusting of a person with a camera. Suspicion and mass antipathy had not yet blanketed the country, and a million-selfie-a-day habit hadn't yet degraded the personal and sentimental value of the snapshot. The FAMILY TREE photos, shot on Kodachrome and printed as Cibachromes (both discontinued), combined with Sothern's written accounts of the interactions they document, are unique and meaningful stories of another time. These Days will publish a limited edition monograph of this series to coincide with the exhibition.

IDENTITY, Sothern's newest and most original project, explores time and vast change from as far back as the American Civil War, with comparisons to the current American civil discord. Working with found antique, glass-plate ambrotypes and using Photoshop to print and size contemporary images, Sothern then physically binds these elements together to create small art works that are equally digital and analog—both handmade, and technologically advanced.

In the second half of the 19th Century professional photographers were few and far between. Using a wet-collodion process on glass and often guesstimating exposure times resulted in Ambrotypes that can be both stunning and flawed. The ambrotypes present people who are much like us but in a very different time. As in FAMILY TREE, comparisons to modern day selfies come to mind and force consideration of the relative value of a single image. While the social media selfie is shot for immediate and rapid consumption, these singular ambrotypes were originally greatly valued for their personal worth. Now altered they become objets d'art with meaning spanning generations and relevance in the contemporary world.

IDENTITY, the who and what we are, has never been more out of the closet. People young and old are declaring their previously covert sexual personas. We are as well living in a world of technology surpassing the imaginations of only a few years ago. This combination has contributed to a new social disintegration. Cutting edge advances, both socially and scientifically, are at odds with backward movements attempting to bring back good old days that in fact never existed. Xenophobia, white supremacy, and gender bashing have elbowed their ways into the forefront. Global Warming is at the brink of no return. America has never been as disconnected as in the immediate now. IDENTITY captures the contemporary zeitgeist.

GENERATIONS doesn't pretend to have the answers nor does it close any credibility gaps. This work, spanning three centuries, should help define with humor, pathos, politics and empathy who we have become. Who we need to be to move forward is up to the viewer.