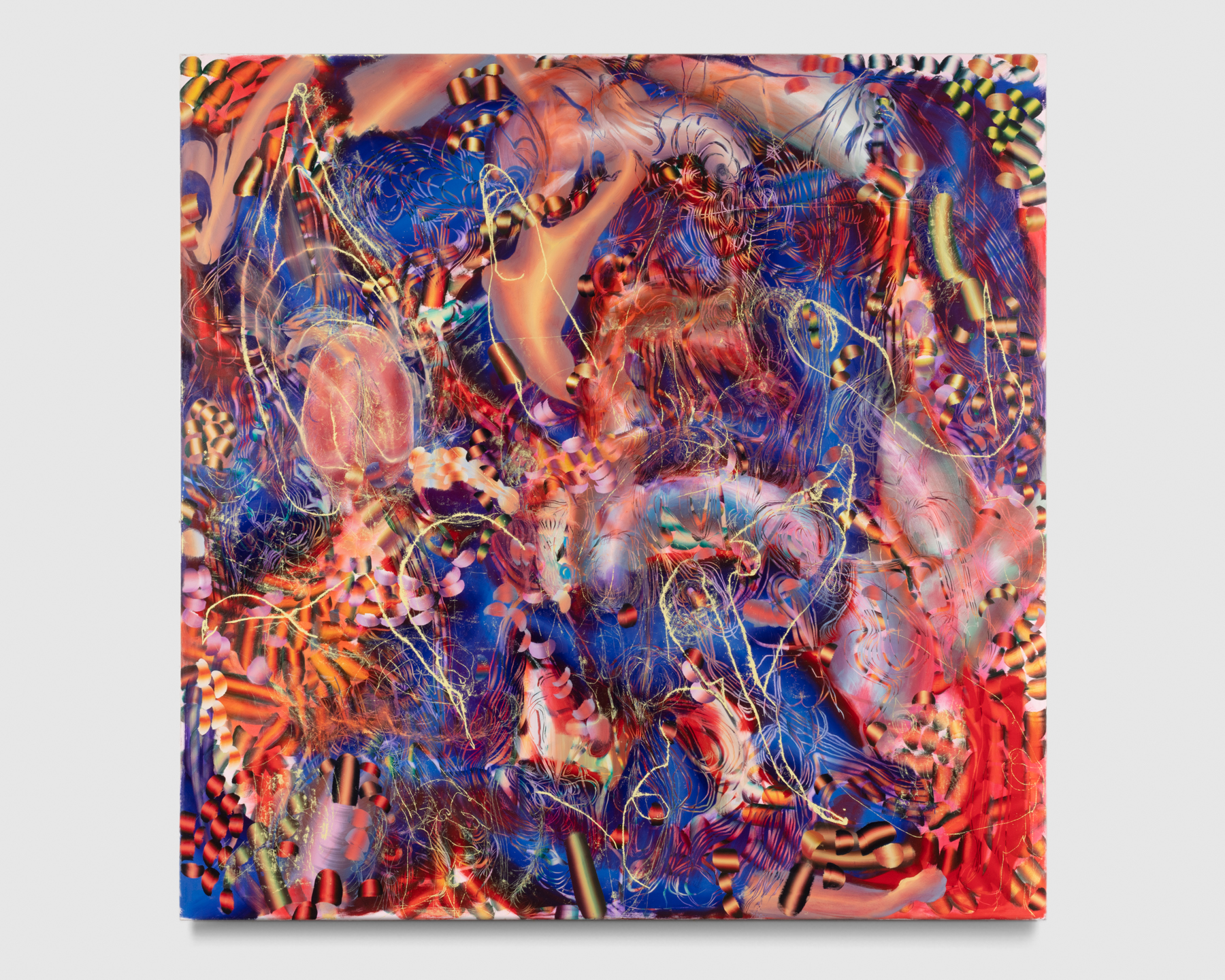 Lynda Benglis: Excavation | Lauren Quin: Pulse Train Howl
👀
2727 S. La Cienega Blvd., Los Angeles, CA 90034
May 14, 5 PM - 7 PM — ends Jun 25, 2022
Blum & Poe is pleased to present Excavation, canonical artist Lynda Benglis's second solo exhibition with the gallery.

One might think of excavation as a form of most laborious searching. To be successful within this pursuit, the seeker must not merely arrive at their desired end but must also remove or strip back what has previously existed, displacing or repurposing the original material in order to create a wholly new outcome. Now imagine that the search in question concerns the extraction of a new, cohesive narrative from a lifetime of philosophical and tangible output. To excavate such an entity would be a formidable and impressive task indeed.

In the case of this exhibition, Excavation alludes to the present themes in a twofold manner. Firstly, it mines Benglis's celebrated past to make new history by furthering the artist's explorations of the gestural and the form of the knot. Secondly, this presentation materializes through the exchange of negative and positive space—a process that is also undertaken in digging or displacing earth—through the act of cast-making, wherein one creates nothing from something and then something from nothing again.
__

Blum & Poe is pleased to announce the representation of Los Angeles-based artist Lauren Quin on the occasion of her first solo exhibition with the gallery, Pulse Train Howl. This show will precede her first museum solo exhibition which will open later this year at the Nerman Museum of Contemporary Art, Overland Park, KS, along with a presentation at Pond Society, Shanghai, China. Co-published with Colpa Press, NMOCA will also be producing the first monograph on Quin's practice, spanning several bodies of work to date. Quin is also represented by Friends Indeed Gallery, San Francisco, CA.