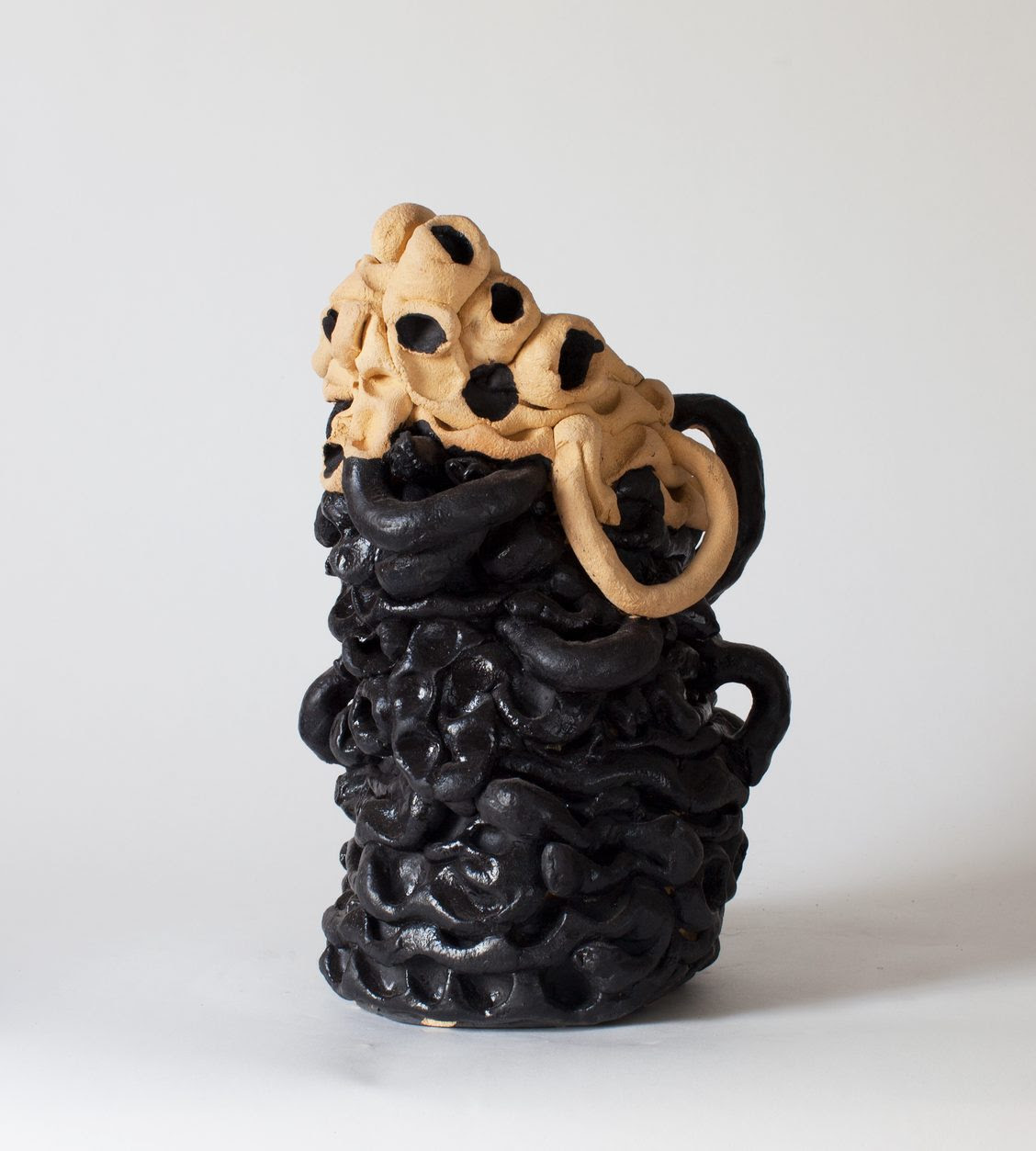 Niki Ford: Kneeling At The Mouth
1024 N. Western Avenue Los Angeles, CA 90029
May 12, 5 PM - 8 PM — ends Jun 18, 2022
The Lodge is excited to be exhibiting Niki Ford Kneeling At The Mouth. The exhibition commences on the12th May, 2022.

Experiencing Niki Ford's sculpture and drawing is an intoxicating journey. Ford's work is personal and honest. Revealing the figural in a liminal space. Their work is fortifying and transformative as we get to experience their faith in the process and the wonder that skill and honest self reflection can inspire.

Ford uses clay, earth, grit, sumi ink, glazes and even impressions of Joshua trees in the wet clay. Through the intuitive construction the work channels and brings to fruition a psychedelic brutalism. One feels these works could be found on Earth, under the seas, under a volcano, in the clouds, outer space or another dimension entirely.