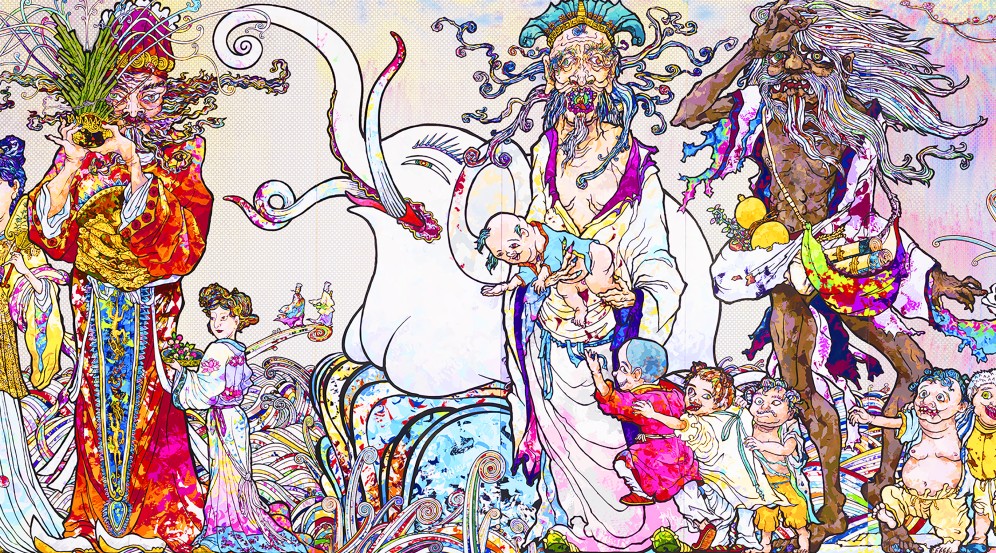 Takashi Murakami: Stepping on the Tail of a Rainbown | This Is Not America
221 S. Grand Ave. Los Angeles, CA 90012
May 21, 10 AM - 5 PM — ends Sep 25, 2022
The Broad is pleased to announce two new exhibitions, "Takashi Murakami: Stepping on the Tail of a Rainbow" and "This Is Not America's Flag," both running from May 21 to September 25, 2022. Murakami's first monograph exhibition at the museum will feature 18 works, as well as immersive environments developed in tandem with the artist and his studio, Kaikai Kiki Co., Ltd., and will include the entirety of The Broad's collection of the artist's works. Featuring over twenty artists, This Is Not America's Flag will spotlight the myriad ways artists explore the symbol of the flag of the United States of America, underscoring its vast, divergent, and complex meanings.
Please visit
ticketing.thebroad.org/events/1e1cda75-e455-6356-1303-a7a7d2e1fd9a
to purchase tickets.