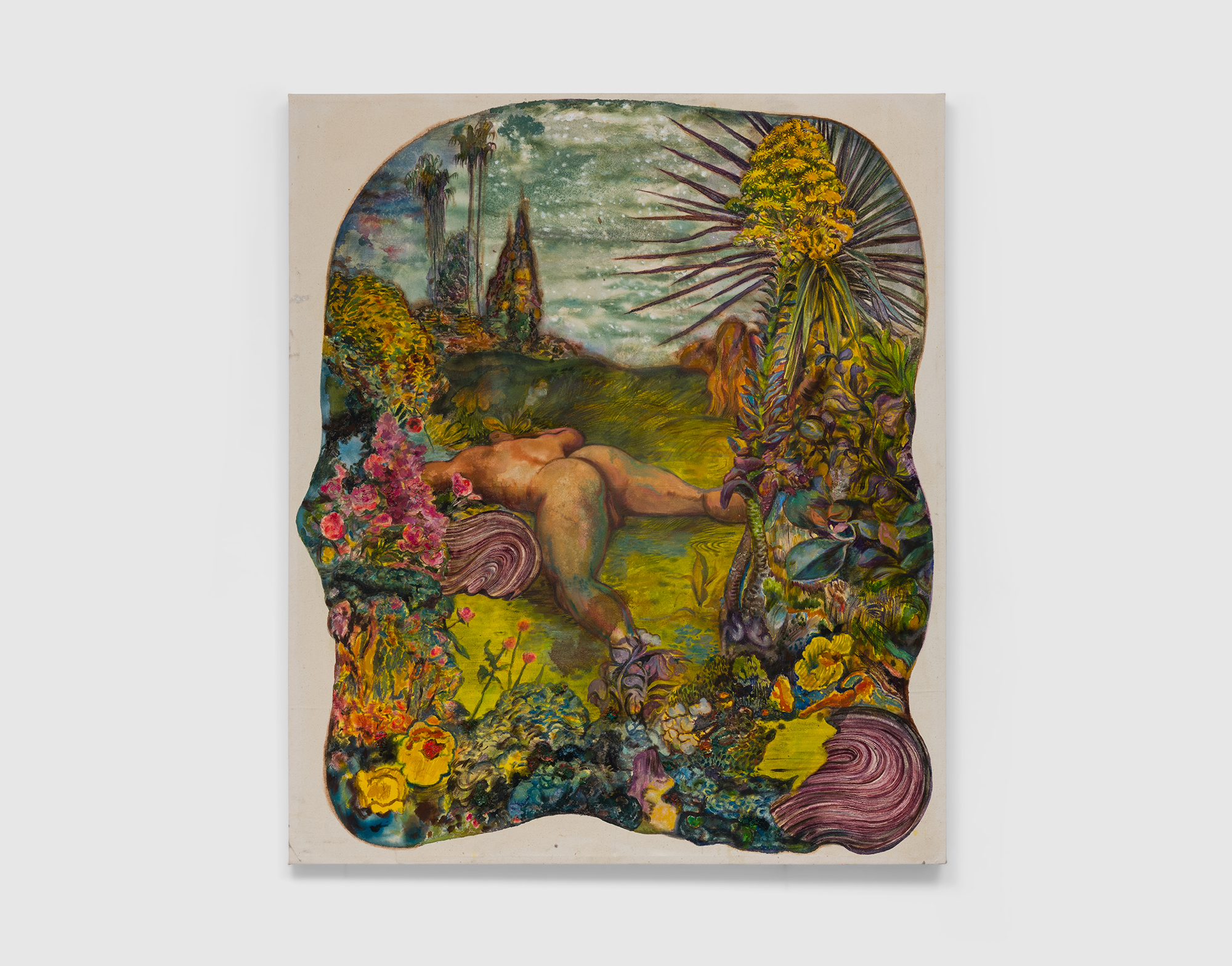 Ken Gun Min: Silverlake Dog Park | Midnight Murmurs
616 N. La Brea Los Angeles, CA 90036
May 21, 5 PM - 8 PM — ends Jun 25, 2022
Shulamit Nazarian, Los Angeles is pleased to present Silverlake Dog Park, a solo exhibition by Korean-born, Los Angeles-based artist Ken Gun Min. This is the artist's first solo exhibition at the gallery.

Silverlake Dog Park draws equally from real and imagined locations in Los Angeles. Anchored in visuals that are inspired by the east LA neighborhood of Silverlake, Min has created an environment that blends memory and fantasy to explore the emotional states of longing, melancholy and euphoria. His impressionistic scenes provide a fluid arena where the mundane becomes magical, and people and places are no longer governed by the rules of our known world. An exploration of desire and intimate connection in public space, this Queer idyll is ripe with possibility and wonder.
__

Shulamit Nazarian is pleased to present Midnight Murmurs, a group exhibition featuring Janaye Brown, Nicole Coson, Dickon Drury, Masako Miki, Emma Safir, and Mikey Yates.

The artists in Midnight Murmurs ruminate on the quiet and intimate moments, secrets, and untold stories that occur behind the scenes in the late hours of the evening. It encompasses the conversations, obsessions, and rumblings of memories and anxieties that keep us up at night and linger in our minds throughout the waking hours. The exhibition features depictions of dimly lit domestic spaces, intimate late-night conversations, and the surreal moments that occur when the mind slips from reality into a dream state, rendered through a variety of media including video, printmaking, painting, photography, sculpture, and installation. Midnight Murmurs heightens moments of friction that exist during a time when our bodies ought to rest. Together, the works reveal how the night is full of mystery and potential that will shape our consciousness in the mornings to come.