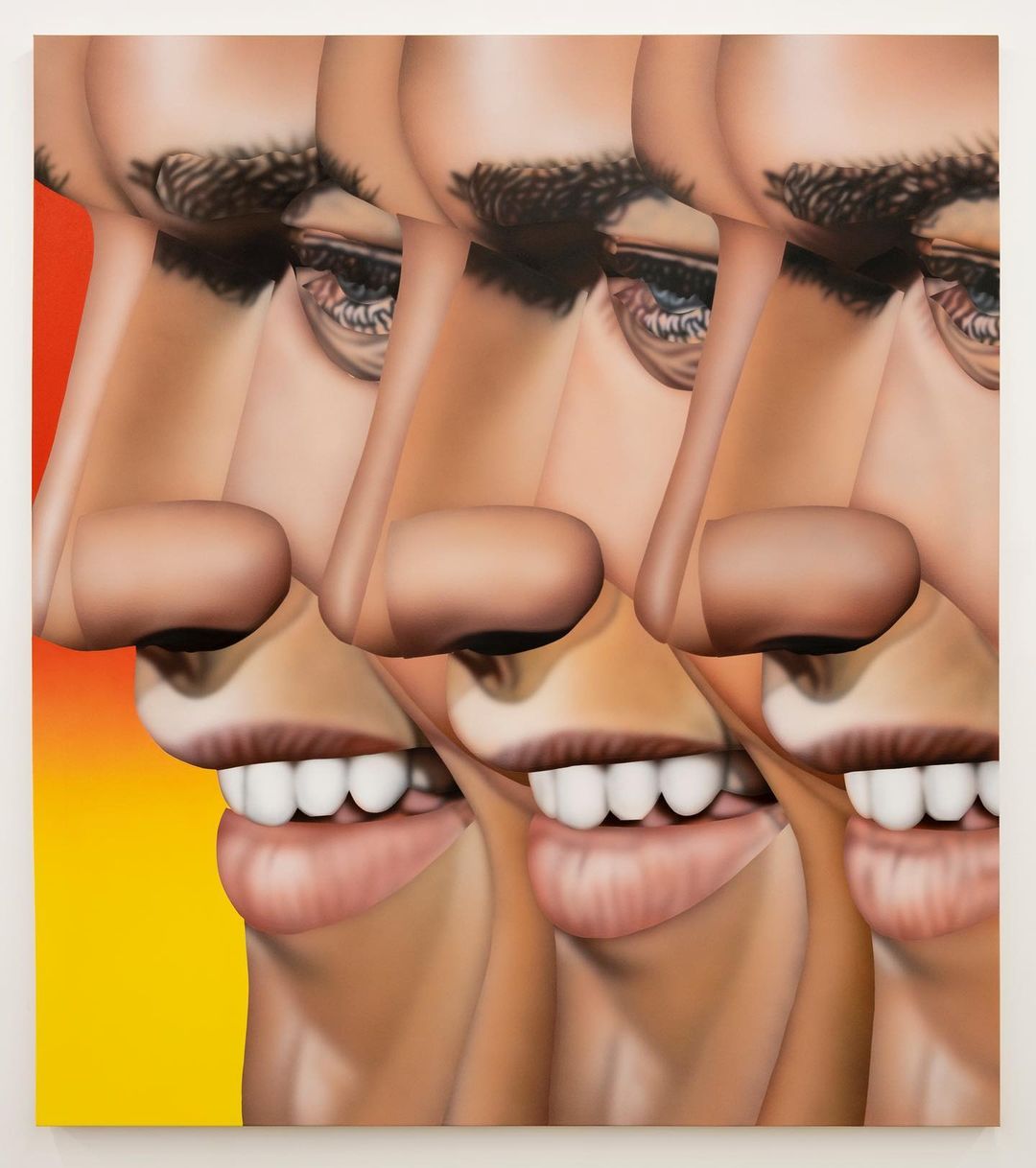 Alic Brock: Screen Shot
8255 Beverly Blvd. Los Angeles, CA 90048
Jun 04, 4 PM - 6 PM — ends Jun 25, 2022
Simchowitz is pleased to announce Alic Brock: Screen Shot, the artist's first solo exhibition with the gallery and second show on the West Coast.

Alic Brock's supersized portraits of athletes, pop culture icons, and entangled human forms are mosaics, not paintings, the artist says.

"I like to keep in mind how these smaller, collaged shapes make up this greater whole. Like a mosaic, they can be indecipherable up close, but make sense standing across the room."

The paintings included in Screen Shot employ subtraction more than addition. Brock and his studio assistant extract sections out of widely-circulated images of celebrities, "removing anything imperfect in this very shallow, methodical way," he says. "It somehow feels natural for the famous person."

Imperfection erased, is the sublime all that remains?

Brock sources his images from across the internet, edits them in Photoshop, creates stencils and masks, and beams his creations through his projector, ready for canvas. Though this circuitous path, Brock has eliminated any trace of the human hand in his artwork. In 2018 he ditched the oil paints he'd been perfecting since childhood for an air brush gun, immediately developing new techniques to create his "chopped and screwed" portraits. Brock's new techniques pushed his images further into the uncanny, merging the human, digital, and mechanical hand.

But Brock, celebrity is an ingress into his work. Growing up in Dayton, Ohio, celebrity proved to be an escape – particularly the images of the famed few whose personage helped launch the early internet. As a child, Brock would paint and draw these heroes compulsively. As an adult, their subtext suggests a warped memory of these stars, bound by chains and duplicated against their will, victims to their own success.

"It's my trying to come to grips with images of the past," the artist explains. "It's pop culture, so it's this widely understood frame of reference through which someone can engage with the painting."

Alic Brock currently lives and works in Atlanta. Screen Shot opens Saturday, June 4th, 2022, with an opening reception from 4pm - 6pm, and will run through June 25th, 2022.