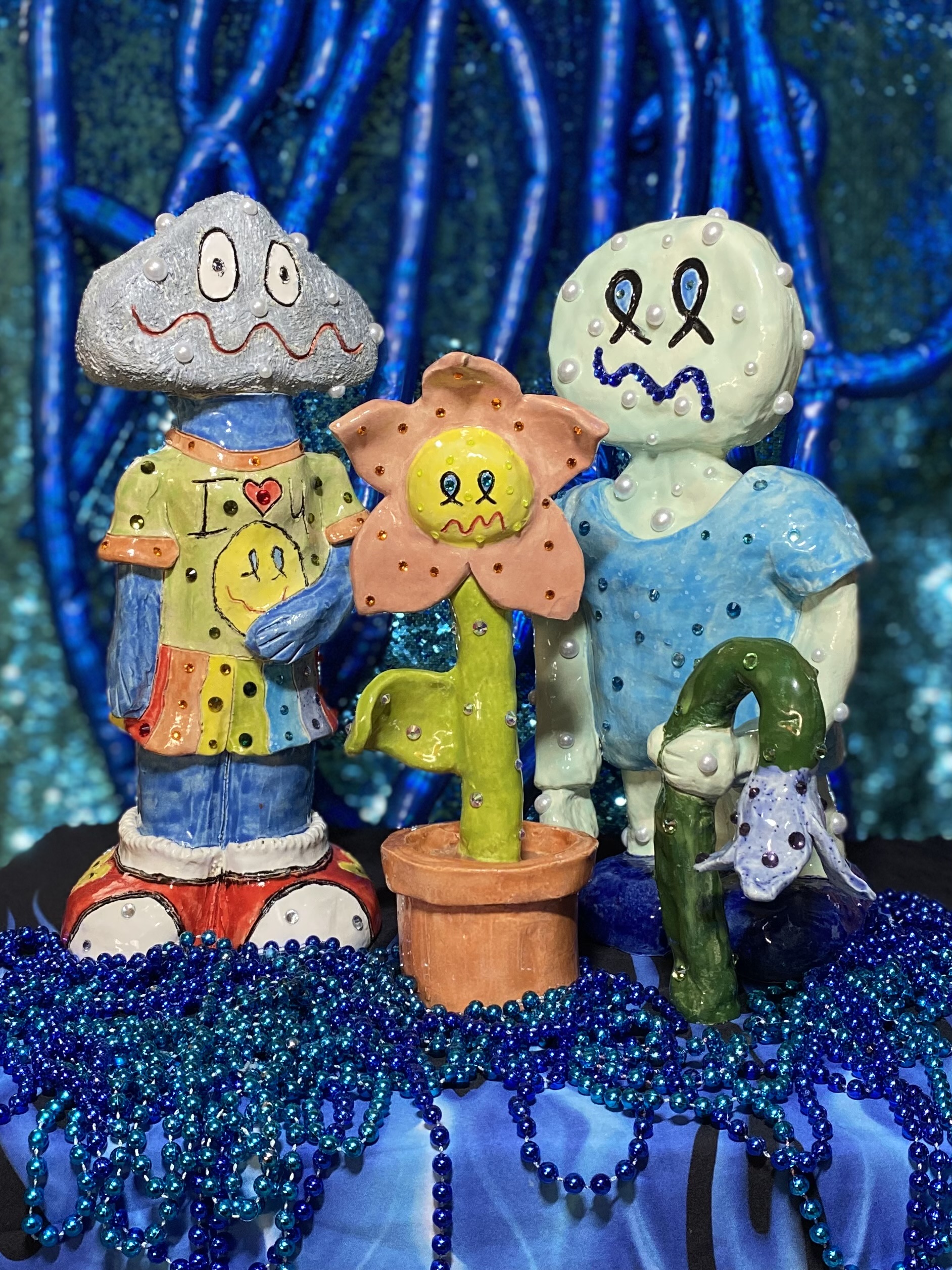 Cute Gloom - a group show of 40 artists
5225 Hollywood Boulevard Los Angeles CA 90027
Jun 10, 5 PM - 8 PM — ends Jul 16, 2022
Lauren Powell Projects is excited to present Cute Gloom, a group show examining the harmonies and tensions between the aesthetic category of cute and its counterpart gloom. Initially conceived in collaboration with featured artist Benjamin Cabral (ceramics in image above), the project grew to include work by 40 artists. The 80 pieces remind us of the utility cuteness can possess in difficult times, from providing a source of comfort and self-soothing to serving as a visual language to convey needs, wounds, fears, and even anger. When faced with a world of gloom, what can cute do for us?
Artists: Alaïa Parhizi, Alexandra Hammond, Alex Meadows, Amiee Byrne, Andrew Jilka, Andy Harman, Avner Chaim, Barnett Cohen, Beck+Col, Benjamin Cabral, Caroline Jacobson, Cassidy Early, Chanel Von Habsburg-Lothringen, Chase Barney, Cheyann Washington, Christina Barrera, Clayton Skidmore, Colin J. Radcliffe, Delia Brown, Eric Lotzer, Frank O. Maier, Gaia Marcaccini, JD Raenbeau, Jebediah Long, Johnny Smith, Kayla Mattes, Marianna Peragallo, Matthew Sweesy, Mike Fernandez, Nadia Fedev, Patty Gone, Raymie Iadevaia, Rebecca Morgan, S. Klitgaard, Sarah Thibault, Trulee Hall, Tsai-Ling Tseng, Vyczie Dorado, WANG Chen, Whit Harris
Opening Friday, June 10th, 5-8PM
w/ Live Donut Meditation by Patty Gone at 6:30 & 7:30PM
Then open through July 16th, Thursday, Friday, Saturday, or by appointment anytime.
info@laurenpowellprojects.com
www.laurenpowellprojects.com