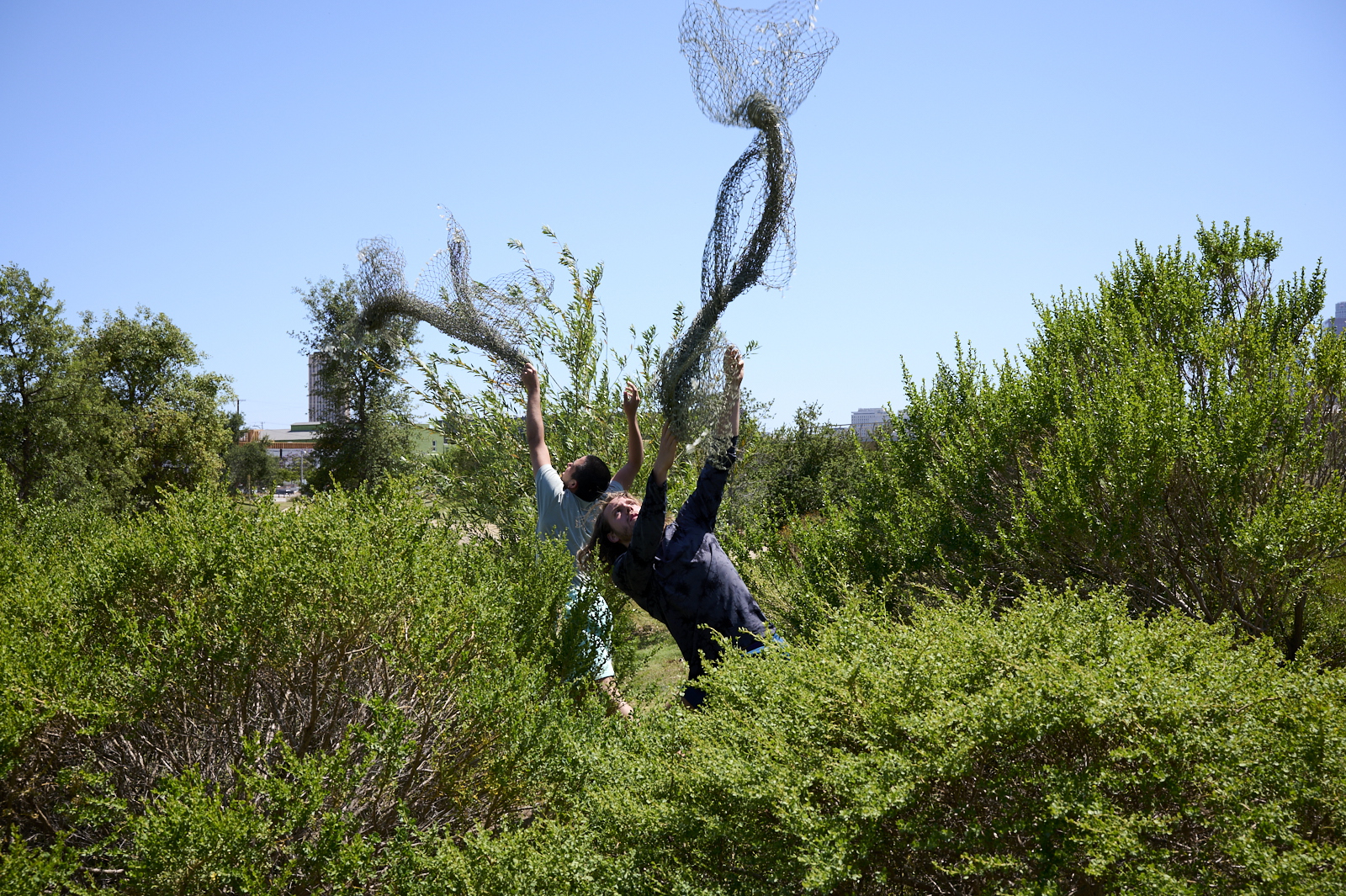 Ebb & Flow: Chinatown
1245 N. Spring St., Los Angeles, CA 90012
Jun 25, 3 PM - 5 PM — ends Jun 26, 2022
Heidi Duckler Dance (HDD) brings its beloved festival back to the Los Angeles State Historic Park for a fourth year! Join us for a beautiful walk around the historic park. The festival will feature dance, visual arts, music, and technology through the form of interdisciplinary art pieces stationed throughout the park. Each unique piece is an exploration of climate change, nature, humanity, and health. Audience members will have the opportunity to stroll through the park and engage with each work.

This year, HDD is excited to be joined by local choreographers and artists Bib Bauer, Elena Brocade, Deborah Brockus, Taylor Donofrio, Darrel 'Friidom' Dunn, Lydia Janbay, Nat Wilson, Sunrise Transparence (Anj Vancura), and Beartriz Vasquez. HDD's Artist in Residence, Ching Ching Wong will present work activating our yellow DanceMobile with dance and musical collaborators Rebecca Lee, Alejandro Perez, Gloria Anjona, and Javier Arjona. Visual artist Elkpen (Christian Kasperkovitz), a Los Angeles-based visual artist who creates visual stories about neighborhoods, natural history, science, and the next economy will present her work in partnership with Hollywood Orchard, a community orchard that is a teaching model for sustainability.

Guests are welcome to come early and join the Audubon Society on a nature walk from 1:30p-2:15p and are invited to enjoy a picnic in the park from 2:15p until the performances start at 3pm. This add-on is available when you reserve your tickets and is a perfect introduction to the native flora and fauna and the history of the park.


Join local choreographers, artists, and musicians in this family-friendly community exploration of climate change and its impact on the environment. You do not want to miss this!