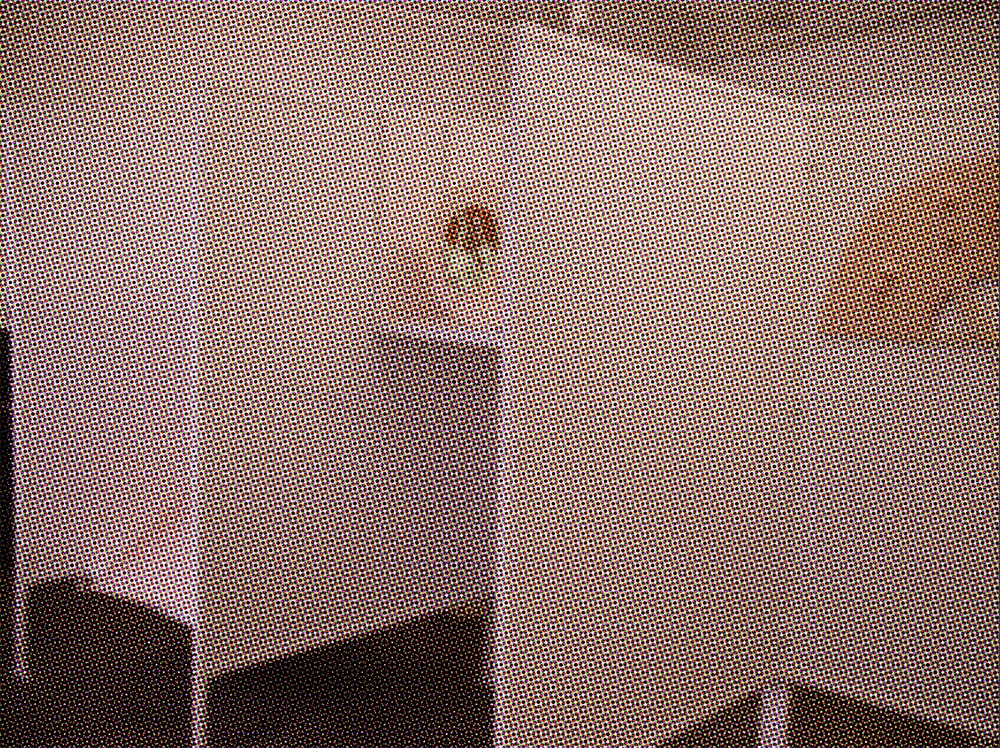 The Magic Hour No. 7 Shirley Tse
Twentynine Palms, CA 92277
Jul 02, 5 PM - 8 PM — ends Oct 15, 2022
The Magic Hour returns in its 7th iteration with a new project by Shirley Tse, opening on Saturday, July 2, 2022 at 5pm - sunset, and will run through Saturday, October 15, 2022.
time going backward and forward
Like decommissioned weapons in the nearby military base in Twentynine Palms, the booth structure that housed six of Shirley Tse's sculptures in the 2004 installation Inter-Mission will be decommissioned and "freed" at The Magic Hour No. 7. Once a structure with partition walls that conjure up images of bathroom stalls or voting booths, or exhibition booths, its function is now released and its architecture is laid bare to become interlocking two dimensional lines.
Another work in the exhibition, placed against the backdrop of a water tank painted with the giant letters "Be Water Aware", is a partially buried sculpture, Instant Archeology, 2006. Reminiscent of a 9 foot long ice core sample, the piece is made from polyethylene foam with post-consumer recycled plastic.
*
Shirley Tse (born in Hong Kong) works in Inglewood and Lompoc, California. Tse received a Master of Fine Arts degree from ArtCenter College of Design, Pasadena, California, and a Bachelor of Arts degree from the Chinese University of Hong Kong. Her work has been exhibited widely at venues including: M+ Pavilion, Hong Kong (2020); the Pasadena Museum of California Art (2004/2017); Osage, Hong Kong (2010/2011); Kettle's Yard, University of Cambridge (2009); the Herbert F. Johnson Museum of Art, Cornell University (2005); the Kaohsiung Museum of Fine Arts (2003); the Art Gallery of Ontario, Toronto (2002); the Bienal Ceará América, Fortaleza (2002); the Biennale of Sydney (2002); Capp Street Project, San Francisco (2002); the Institute of Contemporary Art, Boston (2002); MoMA PS1, New York (2002); the New Museum, New York (2002); Palazzo dell'Arengo, Rimini, Italy (2002); the San Francisco Museum of Modern Art (2001); TENT, Centrum Beeldende Kunst Rotterdam (2001); and Govett-Brewster Art Gallery, New Plymouth, New Zealand (2000).
Tse represented Hong Kong at the 58th Venice Biennale. Her work is featured in many articles, catalogues, and other publications including 'Akademie X: Lessons in Art + Life' (2015) and 'Sculpture Today' (2007).
Tse received the John Simon Guggenheim Memorial Foundation Fellowship in 2009 and has been on the faculty at California Institute of the Arts since 2001, where she held the Robert Fitzpatrick Chair in Art from 2018 to 2021.
Her solo exhibition will open at Shoshana Wayne Gallery on June 18, 2022.
*
For directions to The Magic Hour, please contact
the.magic.hr@gmail.com
.
The structure will be open to the public from sunrise to sunset between Saturday, July 2nd to October 15th, 2022.