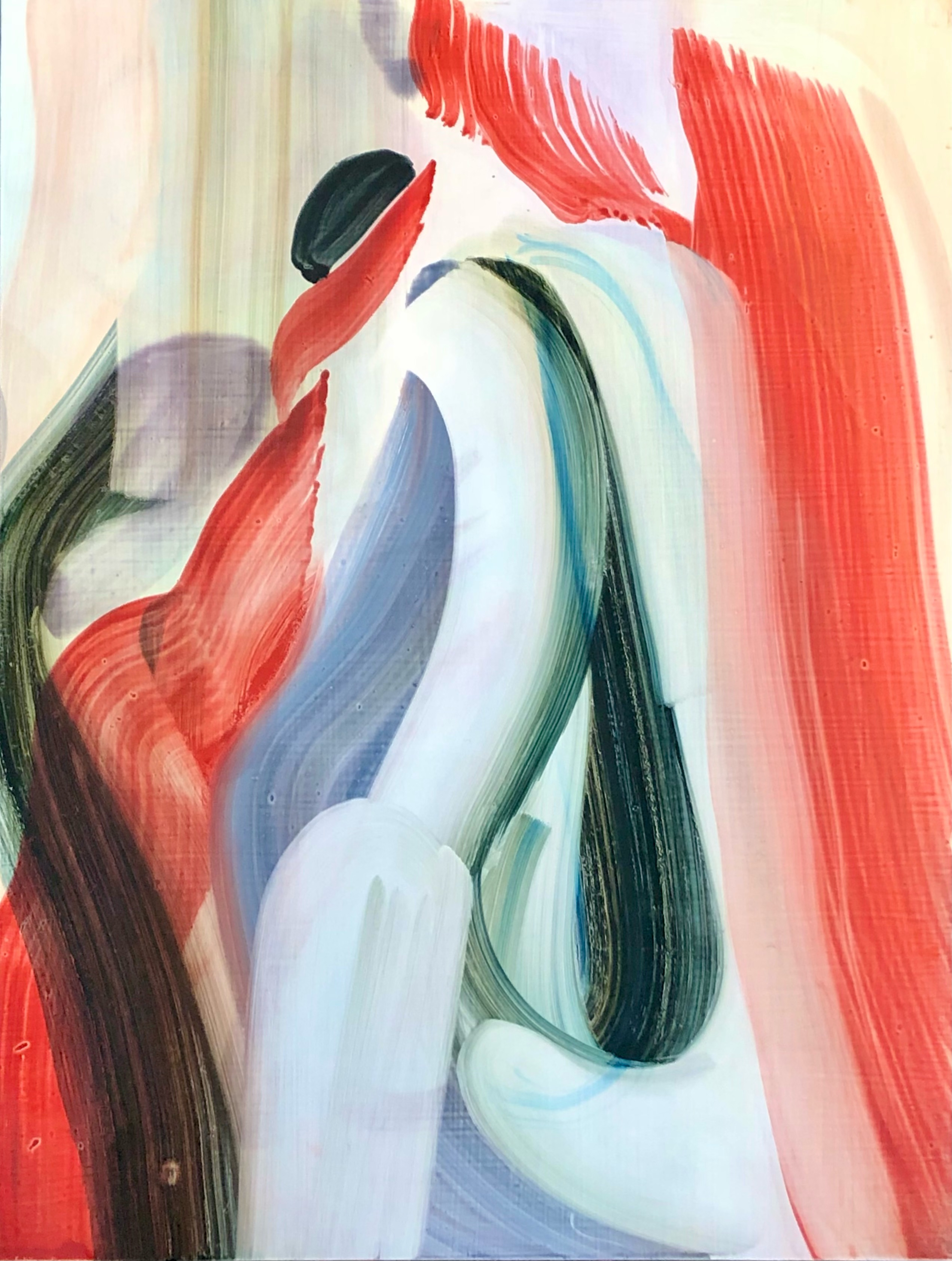 Amy Mackay
1718 Albion Street Los Angeles, CA 90031
Jun 25, 6 PM - 9 PM — ends Jul 12, 2022
Amy MacKay
A Ghost Light

Phase Gallery is pleased to present A Ghost Light, a new body of work from Los Angeles painter Amy MacKay.

MacKay expands upon her interest in painting as a medium for transcribing memory — privileging gaps and distortions over the representational — but unlike previous explorations, which took as their subjects collaborative performances devised and staged by MacKay, the point of origin for these new works comes from deep within MacKay's personal history: an annual Halloween show at the historic Sebastiani Theater in Sonoma, CA, called "Witchy Poo", in which she acted throughout her childhood.

A 'ghost light' is a convention within the world of theater: a bare bulb atop a pole that stands center-stage whenever the theater is unoccupied. The ghost light's practical aim is to prevent people from injury, but they are also understood to evoke continuity between shows past, present, and future, and to stand in for the spirit of the actors themselves. MacKay's paintings similarly evoke the ephemeral, transcribing what remains in her recall of a formative childhood ritual through fluid brushstrokes that, for the artist, "create a feeling that the painting isn't fixed but happening in real time, like it's still in a state of movement or finishing." In this way, the paintings that comprise A Ghost Light are less documentation of their stated subjects (e.g. children dancing to Michael Jackson's 'Thriller', a man sawing a woman in half, the theater owner dressed as a witch) as they are documentation of the painting's own creation, elevating the act of transcription and its attendant ambiguities to the realm of subject.