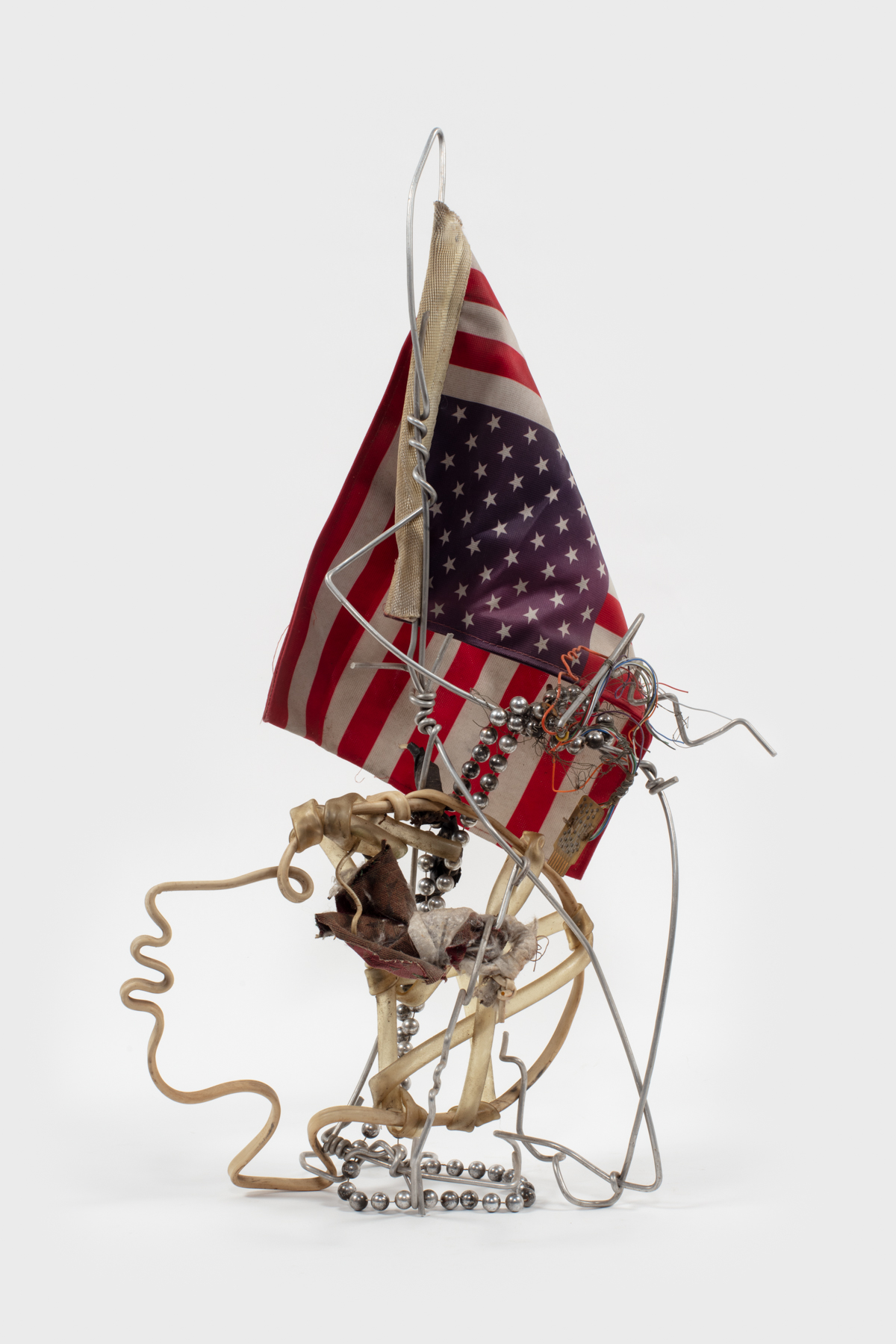 Lonnie Holley | Dave Muller | Three Landscapes: JB Blunk, Anna and Lawrence Halprin
2727 S. La Cienega Blvd., Los Angeles, CA 90034
Jul 09, 5 PM - 7 PM — ends Aug 13, 2022
Blum & Poe is pleased to present Atlanta-based artist Lonnie Holley's first solo exhibition with the gallery, and his first in Los Angeles.

Holley's life and work read as a narrative retelling of Black American history—the residual effects of the Jim Crow era, the triumphs of the Civil Rights movement, and the struggles with false narratives around class mobility and race. Holley's multidisciplinary practice seeks to educate viewers as a means of remedying the historical amnesia surrounding these topics. Rooting himself in the events of the past, the artist moves into the future—presenting synesthetic, multimedia work that visually engages its viewers with unique found objects and intricate motifs to subsequently inform on topics such as inequity and history as memory.

__

Blum & Poe is pleased to present Sunset, Sunrise (repeat) b/w The Record Pavilion, Los Angeles-based artist Dave Muller's eleventh solo exhibition with the gallery.

With Sunset, Sunrise (repeat) b/w The Record Pavilion, Muller looks back on his life of growing up in record stores. In a tribute to the slow and physical act of touching, browsing, and looking at records, this exhibition presents the artist's treasured pastime, one that is becoming extinct as music consumption is increasingly intangible. The presentation unfolds in three parts: hand-painted wall murals, new paintings of records and record store paraphernalia, and an open-air, modernist pavilion for rehousing records.

__

Blum & Poe is pleased to present Three Landscapes, the first in a series of exhibitions curated by Ruthanna Hopper and Mariah Nielson intended to share the history and profound impact of the Marin County, CA creative community from the 1950s to today. The series begins with the story of Anna, Lawrence, and JB—a dancer, a landscape architect, and a sculptor—each a pioneer of their respective disciplines. Deeply engaged with each other's practices during the 1960s and '70s, these three innovators sourced "spiritual and ecological sustenance" from Marin County, culling endless inspiration from the natural landscape and incorporating its raw materials into their work.